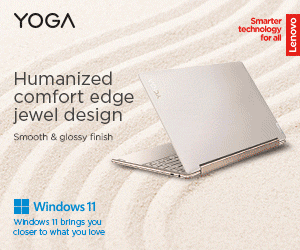 Since the pandemic started, cashless transactions have been a must in most establishments. One that uses cashless transactions nowadays is the toll plazas in various expressways. Although it is not as seamless as it should be since it still faces some minor problems.
For starters, in order to use any expressway in the Philippines, you must have two RFID tags. For expressways built by MPTC, such as NLEX, SCTEX, CALAX, and CAVITEX, there is EasyTrip. For SMC Infrastructure highways like NAIAX, SKYWAY, SLEX, MCX, TPLEX, and STARTOLL, there is also Autosweep.
This is another hassle for drivers since they have to register, reload and maintain two different RFID tags. That is why some Filipinos are asking for a unified system for their RFID tags.
Well thankfully as of January 15, 2023, Autosweep announced that they will be accepting applications from Easytrip users. Here are other things that you should know and do.
Steps on Enrolling your EasyTrip RFID to Autosweep
1. Download the Autosweep application form here and print it.
2. Fill out the form
3. Go to the nearest Autosweep Customer Service Center or Kiosk and bring the form along with one valid government ID or company ID, and your vehicle with the EasyTrip sticker.
4. Your EasyTrip RFID sticker will be tested for compatibility by an Autosweep representative. Your account will be activated if it is.
Frequently Asked Questions
How long do I have to wait before it gets activated?
If you submitted all the requirements and the Autosweep representative tested your easytrip RFID successfully, then it is activated instantly.
Can I enroll all types of EasyTrip RFID in Autosweep?
No. For the Autosweep system, only the more recent EasyTrip RFID with neology technology will work. You can check to see if it is compatible at Autosweep kiosks and service locations.
Which vehicles are eligible for Autosweep and EasyTrip enrollment?
Both Autosweep and EasyTrip are offering the latest neology RFID tags for Class 1, 2, and 3 vehicles.
Locations of the Autosweep customer service and kiosks
Autosweep Service Stations:
C5
Calamba CSC
SLEX Greenfields
Southwoods Northbound
Southwoods Southbound
Sta Rosa Northbound
Sta Rosa Southbound
Star Toll Lipa
TPLEX
Gas Station Kiosks:
Petron Commerce
Petron Boni Serrano
Petron C5
Petron Dasmarinas
Petron La Vista
SHell Magallanes
Caltex MCX
Petron KM44 Northbound
Petron KM44 Southbound
Petron San Pedro
Shell Mamplasan
Shell Putatan
Petron Ibaan
Petron Lipa
Petron Malvar
Petron Pura Northbound
Petron Pura Southbound
Do Autosweep/SMC tollways accept my EasyTrip RFID sticker?
Yes. This new function aims to let EasyTrip users use their RFIDs with Autosweep.
Can I use my EasyTrip wallet load to Autosweep?
Shared wallet load is not available at the moment, but may soon be
Which Autosweep SMC toll roads are compatible with my EasyTrip RFID?
SLEX
Star
Skyway
NAIAx
TPLEX
MFC
What to do if SMC tollways can't read my EasyTrip RFID.
You can go to your nearest Autosweep station and get an Autosweep RFID sticker affixed for free if you have already enrolled your EasyTrip in Autosweep but your RFID cannot be read on SMC tollways.
Autosweep is unable to read EasyTrip RFID tags. Now what?
Replace your sticker right away by going to the Autosweep shop closest to you.
Can I get rid of my current Autosweep RFID to use EasyTrip?
According to Autosweep, you can't remove an existing sticker as long as its active and still works on SMC tollways. However, if the tag is already broken and can't be read on the said tollways then you can have your EasyTrip RFID linked to your Autosweep so that you'll be keeping only one sticker.
---
Read More Articles Here