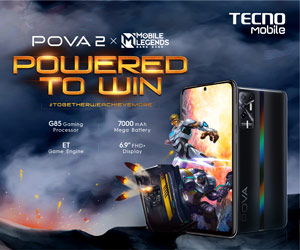 There's no doubt that the pandemic that we are experiencing right now continues to force ourselves to change that way we used to live. With limited interaction and communication, the entire world has turned to digital technologies that have led to a giant step towards digital transformation. Since the world relies on the economy for lives to operate normally, a massive shift in business operations and business as a whole is needed. In the eyes of Epson, in its whitepaper, the company evaluates the need for highly reliable and innovative technologies to help alleviate stress and enable greater productivity, wherever the new work environment may be.
Transforming the Future of Workplace
Virtual Workforce – even before the health crisis, we have relied on virtual space already. Though present physically in the same office, large entities still use conference platforms, such as Zoom, Skype, Slack, and Microsoft Teams, to communicate effectively. Due to the pandemic, we just have grown to rely a lot on virtual platforms to collaborate, operating, and communicate with co-workers. Epson sees that even if the economy recovers, more businesses will adopt a virtual workforce environment due to cost savings. Among the benefits of it is reductions in rental, on-premise technology spends, as well as financial benefits for employees, who no longer need to commute to a physical office, giving businesses few reasons to return to traditional working styles.
In a new workforce environment, interactions may be done virtually, but documents still require to be printed; that's why the Epson EcoTank series helps businesses be more efficient and sustainable in the long run due to the low running cost. An EcoTank printer features a large ink tank that produces high page yield, allowing users to get more printouts in B&W and color. 
For businesses looking for immediate improvements in productivity without breaking the bank, they can turn to Epson's business inkjet printers that can transform the economics of printing to reduce energy usage, boost productivity and reduce waste while meeting sustainability and budget requirements.
But what if you need to turn a printed document into a digital file, no worries, as a document scanner at home can help you scan various paper documents and connect wirelessly to a smartphone, tablet, or computer, as well as online cloud storage accounts.
Distance Learning – perhaps, the most controversial implication of the pandemic is distance learning. With schools and universities forced to halt physical teaching, more than 363 million children and youth are affected by an unprecedented academic shift. Thanks to the digital platform that we already have, distance learning or online learning has become a bridge to conduct classes without compromising learning outcomes. However, the most challenging part is keeping the students engaged learners. With that in mind, teachers have to rely on self-help guides, live streaming, and even virtual consultations to ensure students' growth and nurture. One can even go as far as having a home projector to improve the focus of students in a virtual learning environment. 
E-commerce will become a way of life – Epson shared two interesting changes in the way people buy needs during this pandemic. In Singapore, sales of health and wellness products continue to rise since the outbreak, indicating a long-term shift towards healthier products and categories. Across Southeast Asia, online grocery vendors have experienced a surge in orders as more consumers choose to stay indoors to order their groceries online, rather than venturing out and being physically present in a store. 
Much like online learning and communication, online shopping has been present even before the pandemic. This time, even if a COVID-19 vaccine is found, e-commerce will become a way of life as consumers become more accustomed to the various online platforms.
In these unprecedented times, the future of work is changing rapidly and businesses need to be prepared. Epson has a range of products that addresses this changing world with sustainability and customer engagement evident in the design, optimising time, resources and cost to help organisations on the journey into the new normal.