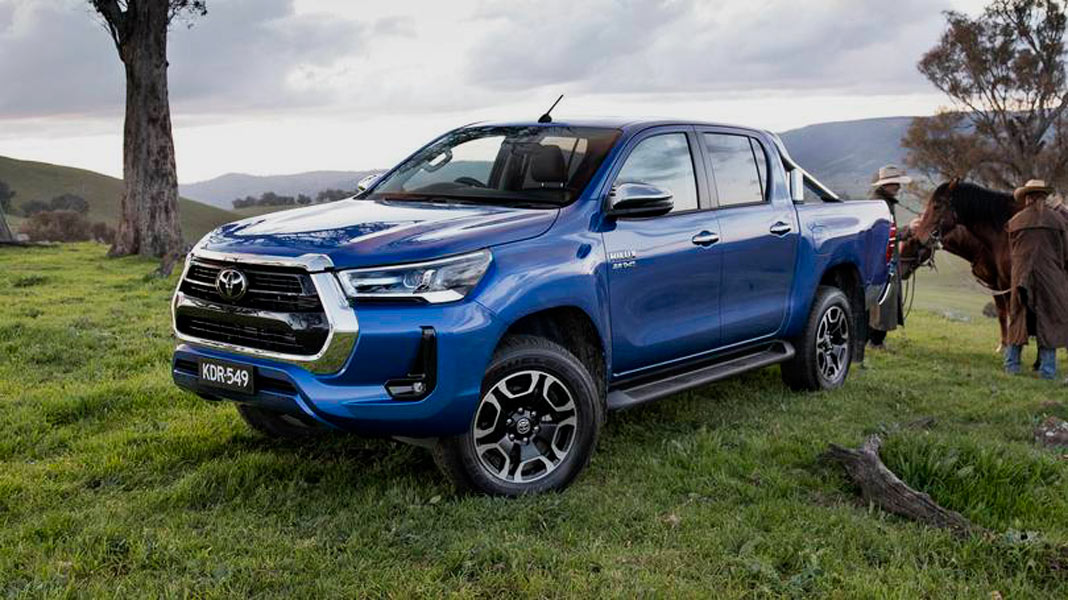 Toyota Motors Philippines has officially unveiled the Hilux 2021 pickup truck in our local market with the J model to be priced starting at P950,000 SRP for the M/T model. The Japanese carmaker is also launching the Rocco or the Conquest models with a new 2.8-liter 200HP engine.
The new Hilux 2021 brings a refreshed front grille with a new rear bumper and a combination of LED lights and safety features. The Conquest model has black accents and extra features like a reverse camera and side curtain airbags. The G model has a push start button and a 6-inch infotainment touch display along with the E model.
READ: Toyota Fortuner 2021 launching in the Philippines for P1.6-million price
Only the conquest 4×4 models will have the 2.8-liter engine while the rest will have a 2.4-liter turbo diesel that produces 150 HP and 400 Nm of torque.
Toyota Motors also introduces the FX Cargo model that could accommodate more cargoes and boxes.
All models of the new Toyota Hilux 2021 will be available starting this end of September with other showrooms to follow especially for provinces outside the Metro Manila.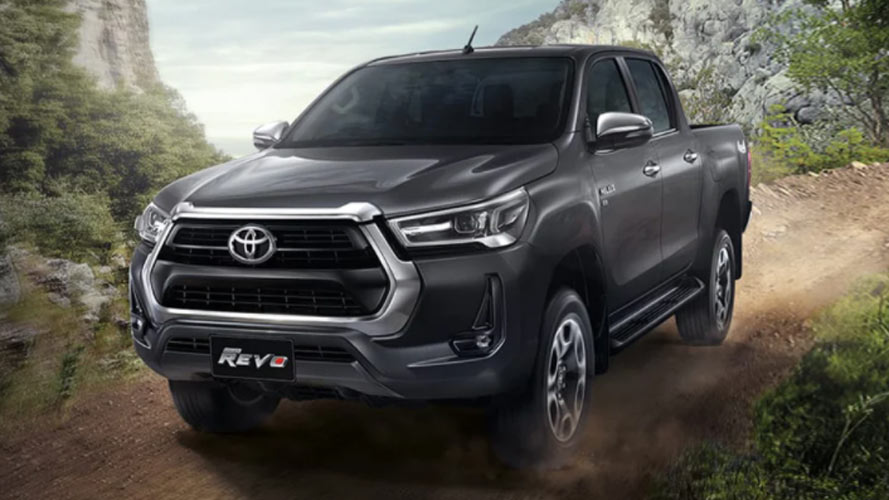 Toyota Hilux 2021 official pickup truck price in the Philippines
Note that pricing in other regions and provinces may vary due to deliver or cargo cost
2.4L 4×2 Cab & Chassis M/T – PhP 843,000.00
2.4L 4×2 Cargo M/T – PhP 936,000.00
2.4L 4×2 FX w/o Rear Aircon M/T – PhP 1,029,000.00
2.4L 4×2 FX w/ Rear Aircon M/T – PhP 1,057,000.00
2.4L 4×2 J M/T – PhP 952,000.00
2.4L 4×4 J M/T – PhP 1,148,000.00
2.4L 4×2 E M/T – PhP 1,113,000.00
2.4L 4×2 G M/T – PhP 1,220,000.00
2.4L 4×2 G A/T – PhP 1,295,000.00
2.4L 4×2 Conquest M/T – PhP 1,380,000.00
2.4L 4×2 Conquest A/T – PhP 1,455,000.00
2.8L 4×4 Conquest M/T – PhP 1,755,000.00
2.8L 4×4 Conquest A/T – PhP 1,830,000.00