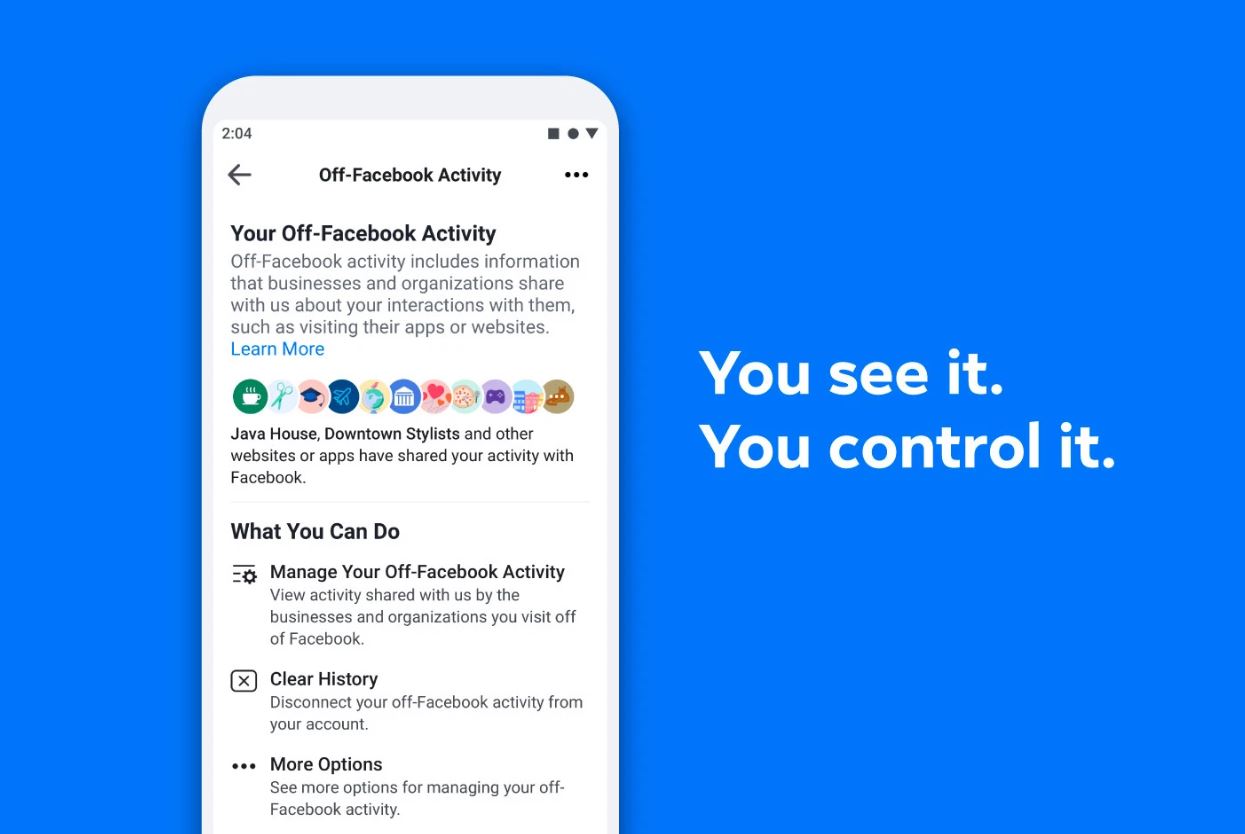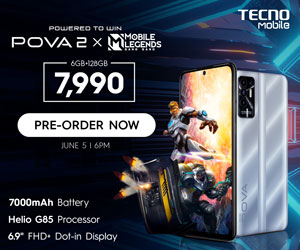 Have you ever wondered why ads that show up on your Facebook News Feed is so damn accurate? That's because of the company's Facebook Off-Activity feature that's right under our noses. In this article, we're going to identify the purpose of the activity-tracking feature, as well as how to disable it if you feel like your privacy is compromised.
What is Facebook Off-Activity?
According to the company, Facebook Off-Activity "is a summary of activity that businesses and organizations share with us about your interactions, such as visiting their apps or websites." Through the use of Facebook Business Tools, such as Facebook Login or Facebook Pixel, companies and other organizations share the information with them.
The activity of sharing information usually occurs when you use "Facebook to Login" to other websites or apps. Most apps and websites, if not all, even prompts you to accept or decline to use your information through Facebook. As mentioned earlier, tracking your activity outside the social media app lets the company target you with ads that are relevant to you. Here's a good example from the company: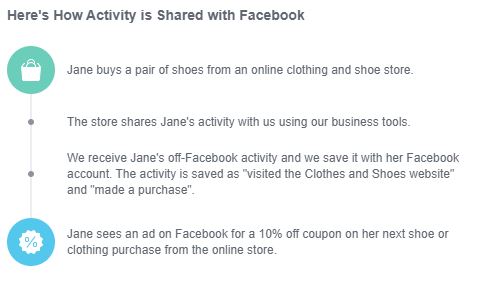 On top of "logging in with Facebook", viewing content, searching for an item, adding an item to a shopping cart, as well as making a donation are some of the few interactions tracked by the app. In case you were targeted with non-relevant ads, Facebook explains that "it may be because it was sent by a data service provider or marketing agency." And for "technical and accuracy reasons", Facebook "don't show all the activity" they received from other organizations. This means what you're seeing from Facebook Off-Activity isn't the entire story. Now, that's enough for a user to feel that his/her privacy may have been compromised. With that in mind, here's how you can disable the feature.
READ: Messenger Rooms by Facebook Is a Zoom Alternative That Connects up to 50 Users
How to Disable Facebook Off-Activity Permanently?
From the website
Click on the down arrow icon on the top-left most corner;

Navigate to Settings & Privacy -> Settings
From the left panel, click on Facebook Information then go to Off-Facebook Activity;
Under the What You Can Do panel, click on Manage Your Off-Facebook Activity (You'll be prompted to enter your password and click the option again, this time, there's an option to Clear History should you wish to log out from apps and websites that you've connected with "Facebook to Login");
Under the More Options panel, click on Manage Future Activity; a window will pop-up prompting you to click the same option;
At the last window, you'll have the option to toggle off Future Off-Facebook Activity. 
From the mobile app
Tap on the three-dotted Settings icon; scroll down to Settings & Privacy and tap on Settings;
Scroll all the way down to Your Facebook Information and tap on Off-Facebook Activity;
If there's no option on the next window, tap on the three-dotted Settings for more activities and choose Manage Future Activity (you'll be prompted again to choose the same option);
Turn off Future Off-Facebook Activity toggle.
Voila! Facebook no longer tracks your off-Facebook activities. Should you wish to turn it back on, just follow the same steps. When I learned about this feature, I was surprised to see more than 500 websites, apps, or organizations are sharing my information with Facebook. It just shows how influential Facebook is when it comes to advertising.
READ: Facebook announced Community Help Hub for people affected by COVID-19