PayPal and Gcash are both digital payment platforms that allow users to send and receive money online. PayPal is a global payment system that allows individuals and businesses to make transactions in over 200 countries around the world. It is widely accepted by online merchants and can be used to pay for a variety of goods and services, as well as to transfer funds between individuals.
Gcash, on the other hand, is a popular mobile wallet in the Philippines that is owned by Globe Telecom. It allows users to transfer money, pay bills, buy loads, and even invest in mutual funds through their mobile phones. Gcash is widely used in the Philippines and is accepted by a growing number of online merchants.
As more and more people embrace cashless payment options, the need to link Gcash to Paypal becomes increasingly essential. This integration allows Gcash users to access a global payment system that enables them to purchase items from any online store in the world without worrying about currency conversion or exchange rates.
Moreover, linking Gcash to Paypal makes it easier for international freelance workers or entrepreneurs to receive payments from clients or customers overseas. With Paypal's global reach, these individuals can quickly transfer their funds to their Gcash accounts, thereby enabling them to access the most convenient and efficient way to withdraw their earnings.
Here is the step-by-step guide on creating your PayPal account and Linking it to a verified Gcash account.
Step 1: Create a Paypal account
Before linking your Gcash account, make sure you have an active Paypal account. If you don't have one yet, go to the Paypal website and sign up for a free account. You will be asked to provide your personal information and a valid email address.
Step 2: Verify your Paypal account
After creating your Paypal account, you need to verify it by linking a credit or debit card. Simply click the "Link a card" button on your Paypal dashboard, and enter the details of your card. Paypal will charge a small amount to your card, which you will need to verify by entering the exact amount in your Paypal account.
Step 3: Link your Gcash account to Paypal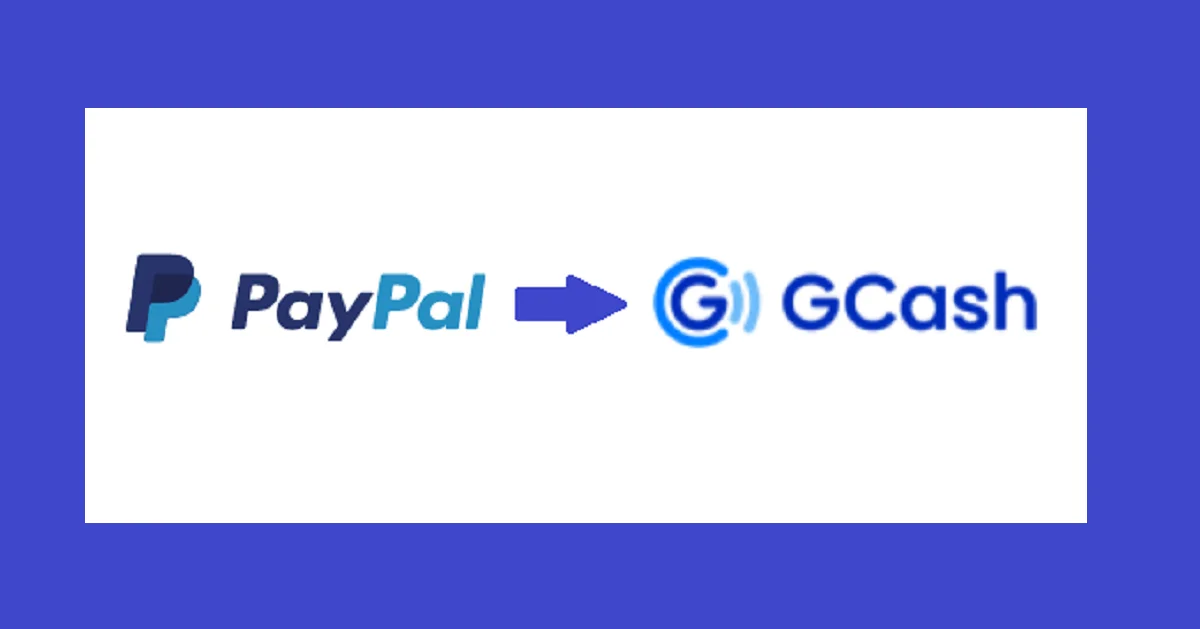 Once your Paypal account is verified, you can now link your Gcash account to it. Here are the steps to follow:
1. Log in to your Gcash account and click the "Bank Transfer" option.
2. Select "Paypal" as the recipient bank.
3. Enter the amount you want to transfer from Gcash to Paypal. Take note that there is a minimum transfer amount of Php 500 and a maximum of Php 100,000 per transaction.
4. Enter your Paypal email address in the recipient field and click "Next".
5. Review the details of your transaction and click "Confirm".
Step 4: Verify your Gcash account
After completing the transfer, you need to verify your Gcash account by entering the reference number sent to your mobile number. This is to ensure that the transfer was made by an authorized user.
Step 5: Confirm the receipt of funds in Paypal
Finally, check your Paypal account to confirm that the funds were transferred successfully. You should see the amount reflected in your Paypal balance.
Linking your PayPal account to GCash will provide you with more payment options and flexibility. Here are some benefits of linking your PayPal to your Gcash.
1. Convenient and faster transaction – Having a linked account allows you to easily transfer money from your PayPal account to your GCash wallet or vice versa. Plus, you don't have to go through the hassle of manually transferring funds using banks or other payment gateways.
2. More payment options – With a linked account, you can use PayPal funds to pay for goods and services within the GCash ecosystem, including online shopping and bill payments.
3. Enhanced security – The link between PayPal and GCash ensures that your transactions are secure and protected from any unauthorized access.
4. Access to PayPal funds – If you're a freelancer or online seller who frequently uses PayPal, having a linked account can give you easy access to your funds, without going through traditional withdrawal methods.
Unlink Paypal to GCash 
You can also Unlink your PayPal account to your Gcash account. Here is how you can do it.
1. Open the Gcash app on your mobile device.
2. Tap on the "PayPal" icon.
3. Select "Unlink PayPal Account."
4. Confirm that you want to unlink your PayPal account from Gcash.
5. Once unlinked, you will need to link your new PayPal account to your Gcash account.
6. Follow the instructions to link a new PayPal account to Gcash.
Note: If you have any pending transfer or payment, complete it first before unlinking your accounts.
Overall, linking your PayPal account to GCash provides you with more payment options, faster transactions, and enhanced security. It enables people to access the vast array of online stores globally and facilitates the smooth flow of money across borders. Hence, if you haven't linked your Gcash account to Paypal, you may be missing out on some of the fantastic benefits of this payment integration.
---
Read More