The Sudio ETT TWS has had great reviews for its audio quality since it has ANC and overall an excellent audio device to have. Now if you thought this device couldn't go any better, well you're wrong. Sudio has now come up with a new model of their wireless charging pad, the Sudio Ladd+, this device is specially made for the Sudio ETT.
This slideshow requires JavaScript.
The charging pad is a simple yet premium-looking round-shaped pad. It is made out of white matte plastic material. On the lower right is a debossed logo of Sudio, the only design element of the device, which makes it really minimalist but appealing to the eyes.
READ: Sudio ETT with ANC – Does it Offer Value Over its Price? 
This slideshow requires JavaScript.
The size of it is really perfect for the Sudio ETT. On the right side, you will see the USB-C port, at the bottom part are some of the pieces of information about the device. Also, a rubber-like material is at the bottom to make it more sturdy when placed on any surface.
This slideshow requires JavaScript.
Using this device is very easy, plug the USB-C with an adapter or in a port of a computer to give it power. And then just place your audio device on top of the pad for it to charge. It is super simple to give you more convenience so that you won't have to worry about plugging it in or out of the charger cord. A USB-C cord is also included in the box already that has a Sudio logo debossed on it also.
READ: Sudio Nio TWS Aurora – Limited Edition Colorway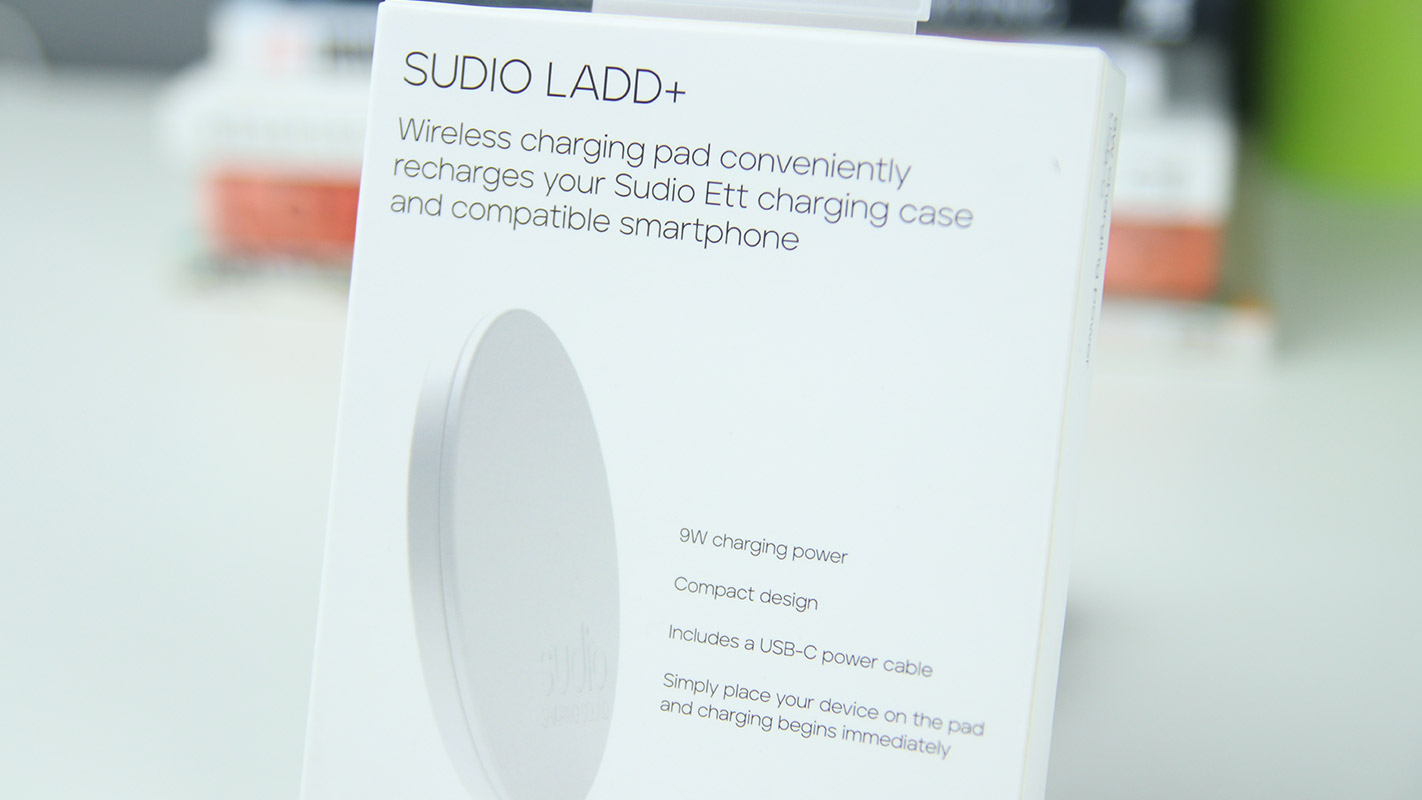 Overall, having a pair of wireless earphones these days, like the Sudio ETT, gives you a lot of convenience and ease when it comes to your listening pleasure. But having a wireless charging pad as well makes life easier and better, with a price of P2,400, the Sudio LADD+ is a great sidekick device to have with your Sudio ETT. Sudio being one of the few brands that make quality audio hardware proved that they can do the job of giving us a great audio experience and convenience at the same time.
READ: Save up to ₱2000 When You Purchase a Sudio TWS!