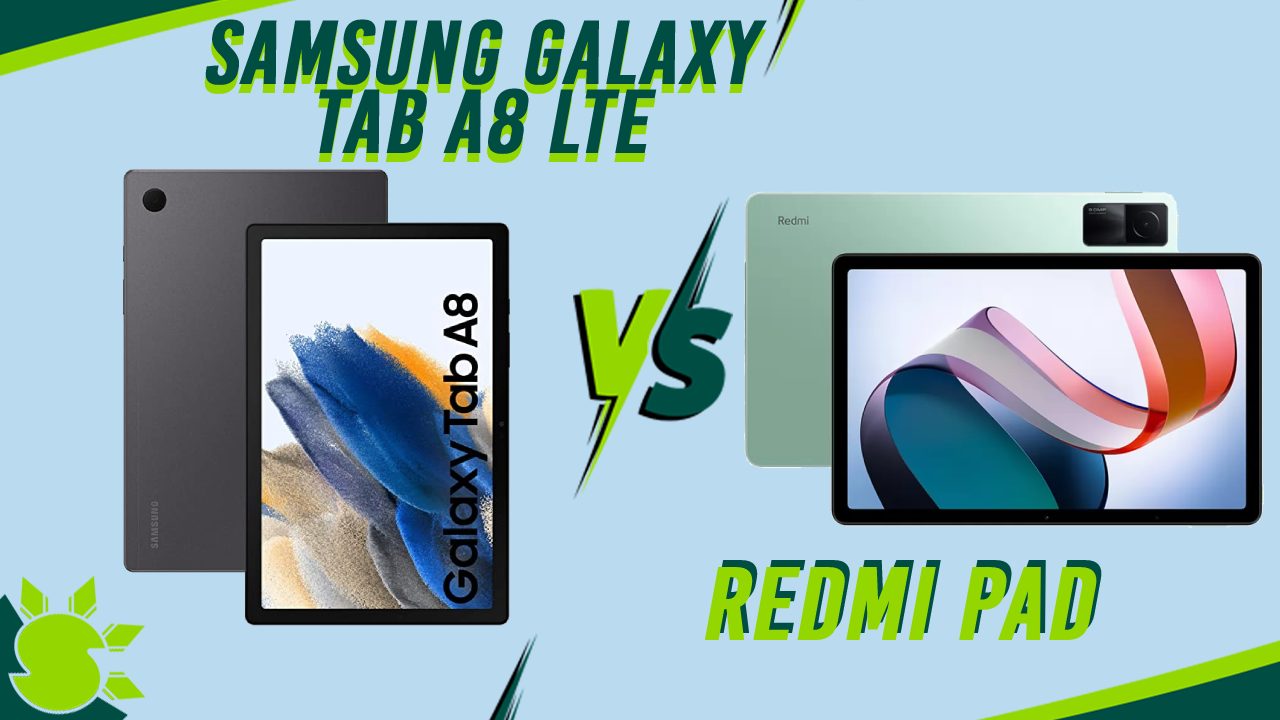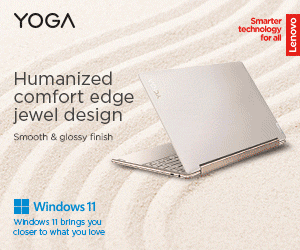 If you're seeking the greatest tablets in terms of quality/price ratio, the Redmi Pad should be at the top of your list. This gadget was only released a few weeks ago, yet it is already one of the best tablets in its price range. Is it, however, the best gadget available in terms of quality-price ratio, or are there alternative devices that offer greater value for money? Comparing it to other inexpensive tablets in a similar price range is one of the best methods to understand it. One of the most well-known is the Samsung Galaxy Tab A8 10.5 2021, which has been on the market since the end of last year. The specs of the Redmi Pad and the Samsung Galaxy Tab A8 10.5 2021 are compared below.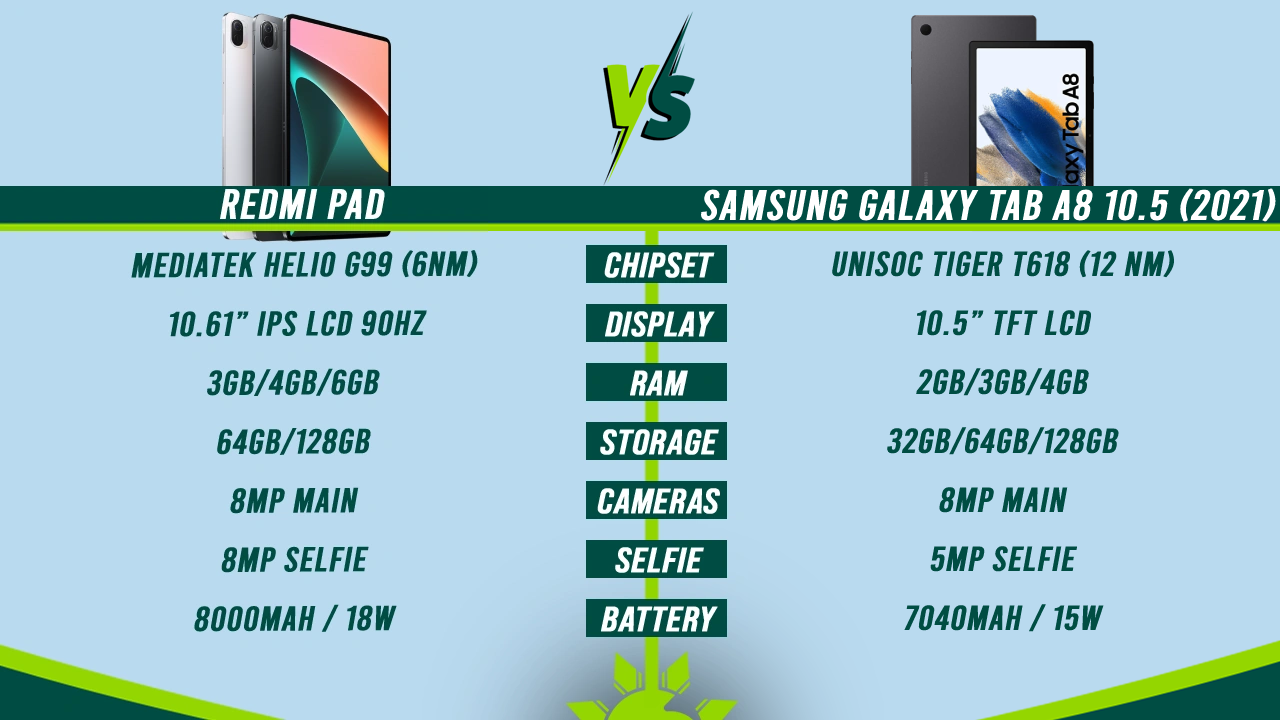 Watch: Realme Pad Mini Review – A new Affordable Tablet!
Design
If you've read our previous comparisons, you'll know that I don't like the design of the Redmi Pad since it has a large camera module. The Samsung Galaxy Tab A8 10.5 provides a superior solution: the rear camera is positioned right on the back cover, creating a more streamlined appearance. However, I like the Redmi Pad since it has an aluminum chassis, whereas the Samsung Galaxy Tab A8 is all plastic. As a result, the construction quality is poorer. Both tablets have a high screen-to-body ratio, with the display spanning more than 80% of the front panel. Unfortunately, they lack a fingerprint sensor and other modern authentication mechanisms, instead relying on physical volume and power buttons.
Display
The existence of a larger display is one of the Redmi Pad's most significant features. It has a size of more than 10.6 inches and can display up to one billion colors with a Full HD+ resolution of 1200 x 2000 pixels, a refresh rate of 90 Hz, and a normal brightness of 400 nits. Aside from superb color fidelity, the 90 Hz refresh rate gives a smoother-than-average viewing experience. It boasts an IPS panel, which is more than adequate for everyone in terms of visual quality. The Samsung Galaxy Tab A8's display is adequate but not exceptional. We're talking about a 10.5-inch TFT LCD display with a Full HD+ resolution of 1200 x 1920 pixels. TFT technology is really inferior to IPS, therefore it cannot compete with the Redmi Pad. Both tablets have four stereo speakers, so the audio is fantastic, and the Samsung even has a 3.5 mm audio connector.
Camera
The Redmi Pad and the Samsung Galaxy Tab A8 have nearly identical rear cameras, but Xiaomi has a better front camera with an 8MP resolution instead of merely 5MP.
Specs & Performance

The Redmi Pad has the most sophisticated hardware setup. It is powered by MediaTek's Helio G99 chipset, the greatest 4G mobile platform offered by this chipmaker in 2022. It is a processor built on a 6 nm manufacturing process with an octa-core architecture composed of two Cortex A76 CPUs running at 2.2 GHz, six Cortex A55 CPUs running at 2 GHz, and a Mali G57 MC2 GPU, as well as up to 6 GB of RAM and up to 128 GB of native storage expandable via micro SD. In the most costly version, the Samsung Galaxy Tab A8 includes an inferior Unisoc Tiger T618 chipset with a maximum clock of 2 GHz, along with up to 4 GB of RAM and 128 GB of internal storage. The Redmi Pad comes pre-installed with Android 12, whilst the Samsung is still on Android 11. There is no difficulty.
Battery
Even in terms of battery life, the Redmi Pad comes out on top. It boasts a larger battery, a longer battery life, and quick charging technology.
Price & Availability
The Redmi Pad starts at Php13,999, while the Samsung Galaxy Tab A8 starts at Php13,990. This comparison goes to the Redmi Pad.
---
READ MORE ARTICLES