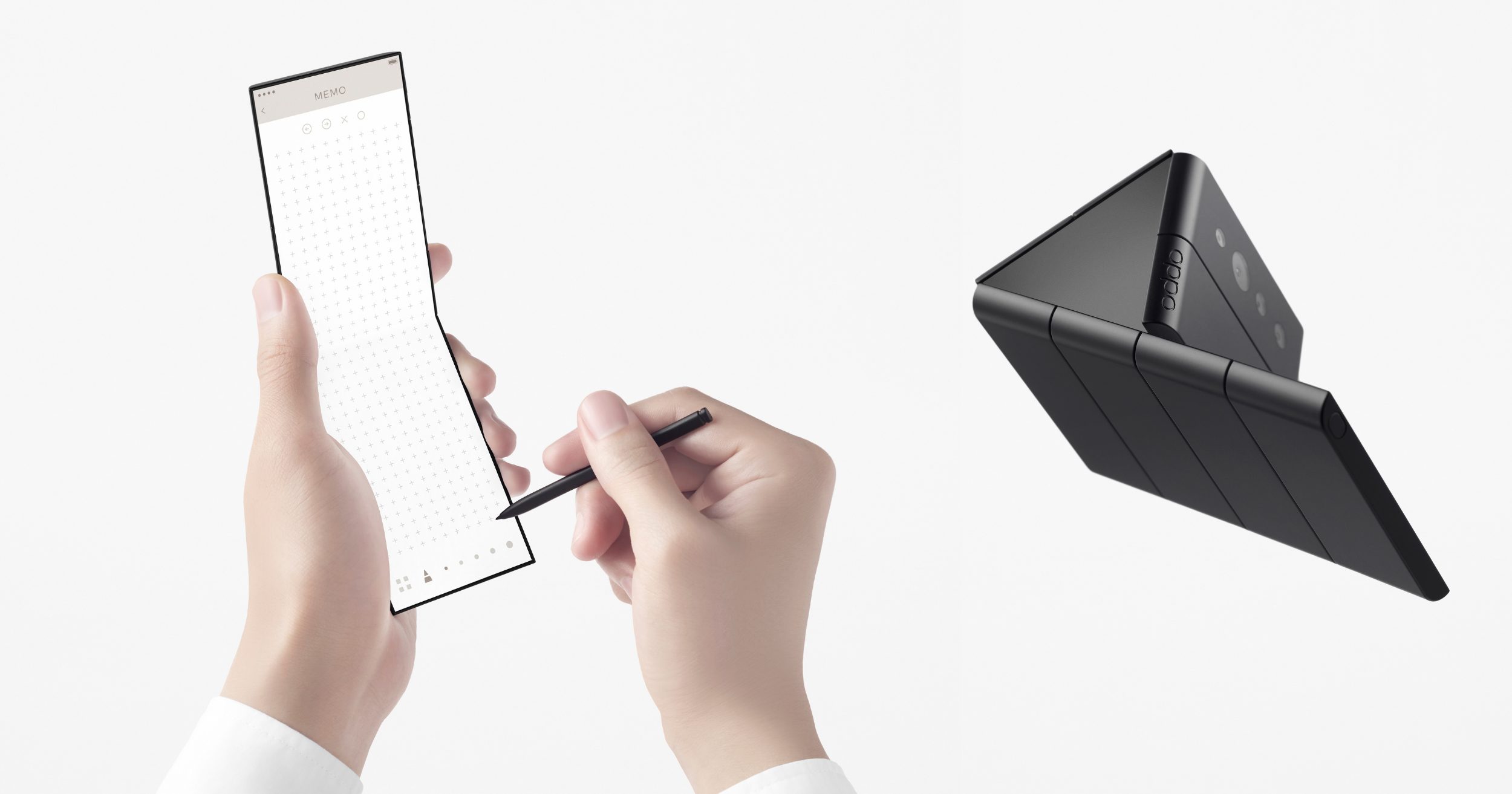 If there's one thing OPPO is great at, that's making innovative products that give us a glimpse into the future of mobile devices and services. While the company already wowed us during its OPPO INNO Day 2020 event, when it announced the OPPO X 2021 rollable conceptual handset, this time, in partnership with Nendo, the two industry-leading companies have revealed a sliding phone and "Music Link."
Nendo is a Japanese design studio, founded by Oki Sato, which works center around simple yet clever concepts. Partnering with OPPO, the two paved the way for the "slide-phone" that aims to solve the inevitable problem of continuously expanding phone size. There's no doubt that most consumers nowadays prefer large screen phones, even if it means sacrificing the manageability of a device. With that in mind, the sliding phone is trying to solve two things — providing users a large phone and making it small. 
OPPO "Slide Phone"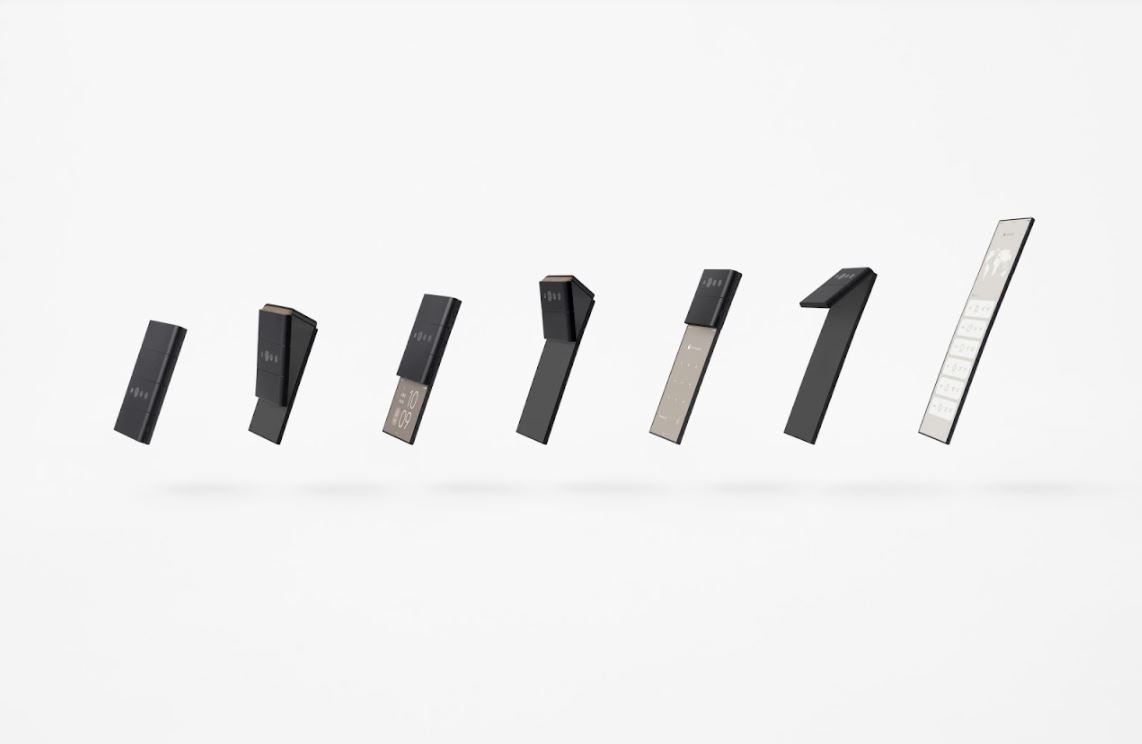 The slide phone is comprised of three screens, attached by hinges that make it possible to "extend" and "retract" into different states. Based on the shared images, the phone can extend into four different usable form factors, including one that fits the size of a credit card. But for a narrow phone, it's interesting to see support for a stylus pen that's housed inside the device. 
Music Link
Music Link, on the other end, "is a collection of devices centered around a pair of TWS earphones that includes a smartwatch, an AI speaker, a portable charger and a wireless charger," as described by OPPO. All the devices are designed in a "sleek organic form" that certainly looks perfect for the minimalist. The main gist here is — when the TWS earphones and portable charging case are placed on the AI speaker, users can enjoy a seamless music experience transitioning from headphones to speaker.
Nendo CEO and chief designer, Oki Sato, said, "I was impressed by OPPO's philosophy, which goes beyond leveraging the latest technology and pursues a comfortable relationship between people and their products through a human-centric approach to Page 4 of design. I am looking forward to seeing new concepts from the OPPO team as well as seeing how they manage to further strike a balance between technology and emotional engagement."
As consumers, we can only hope that these concepts will be able to reach their final forms.
READ: OPPO Reno4 Z 5G Arrives as the First Dimensity 800 Phone for P20,990