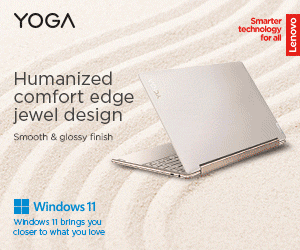 For those who own Android smartphones, Samsung Galaxy smartwatches are a terrific alternative, however, some of them lack Google Assistant. We'll walk you through setting up Assistant with Wear OS or Tizen on your Samsung wearable.
Samsung smartwatches run on two separate operating systems. Google Assistant is officially supported for Wear OS, but not Tizen, hence newer versions run Google's Wear OS while older ones run Samsung's own Tizen OS. We've got you covered for both, so don't worry.
Google Assistant for Wear OS Galaxy Watch
Back on May 2022, Samsung Galaxy watches running Wear OS will have access to Google Assistant. Even while it might immediately appear on your watch, we'll walk you through manually installing it and configuring it for the first time.
Open the Google Assistant for wearables listing in the Play Store first. Choose the watch to install it on from the available options.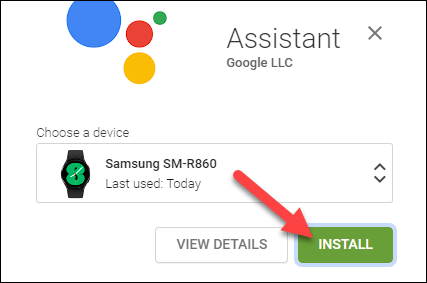 Swipe up on the main clock screen after the app has been loaded on your watch to access the app's list and launch it.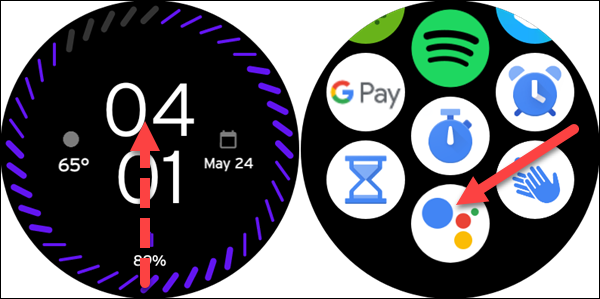 Tap "Get Started" to begin set up.
Select "Open on Phone to Activate" to link Assistant to your watch from your phone.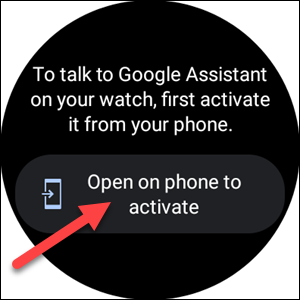 Grab your phone and Google Assistant will automatically open. After a loading screen, you'll be asked to "Activate."
The next question is whether you want to be able to use the "Hey Google" command to access Assistant on your watch. To opt-in, tap "Next," and to decline, tap "No Thanks."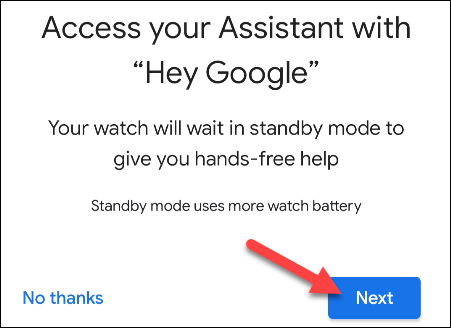 If you opt-in, you'll need to agree to use Google Assistant's "Voice Match" feature.
If you want to receive personal results from your Google Calendar, contacts, text messages, and other account-related items, you will be prompted on the following screen. Alternatively, click "No Thanks."
We'll set that up as well. Google will show you how to easily access Assistant from your watch's home key. Select "Got It."
Finally, tap "Done" to finish up.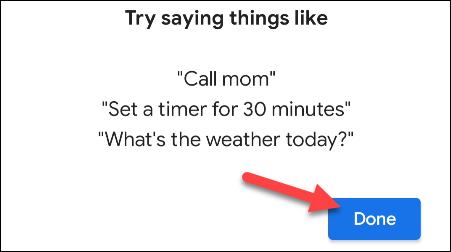 Open the Galaxy Wearable app while still on your phone and choose "Watch Settings."
Open "Advanced Features."
Now you can change the "Press and Hold" shortcut to "Assistant."

That's it! Use the "Hey Google" command or the shortcut key to launch Google Assistant on your Samsung watch!
Google Assistant for Tizen Galaxy Watch
Installing the G-Voice Assistant app from the Galaxy Store should be done first (start with the free version). From the Galaxy Wearable app on your phone, you may install it.
Once it's installed, open the app on your watch.
To proceed, you must sign into your Google account. To access all of your Google Assistant settings, apps, services, routines, etc., you must follow these steps. To utilize Google Assistant without any customization, you can alternatively tap "Later."
When checking in, the app will instruct you to utilize the account linked to your phone's or tablet's Google Assistant; simply press "OK."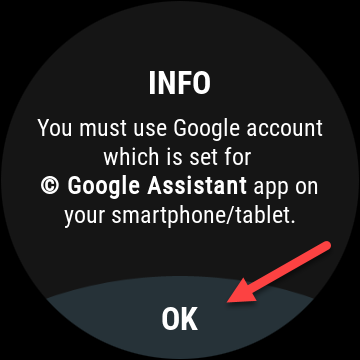 Next, type your Google email address in the tiny browser, and then tap "Next."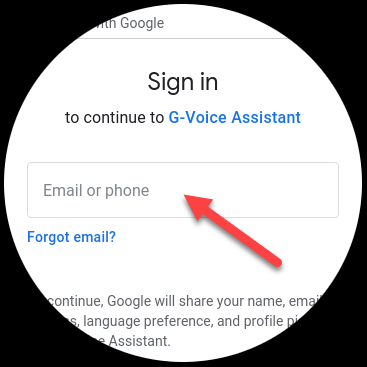 Type your password, and then tap "Next." If you have two-factor authentication enabled, you'll be asked to confirm your login.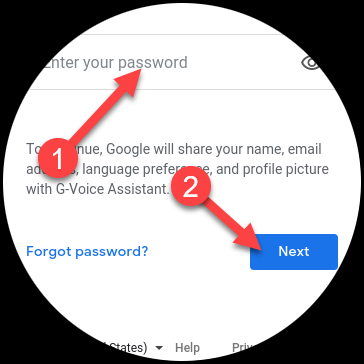 Next, tap "Allow" to give the app permission to use Google Assistant with your account.
Scroll down and tap "Allow" once more to trust the G-Voice Assistant app.
That's it! Tap the Microphone icon to speak to Google Assistant, or the Menu icon to tweak the app's settings.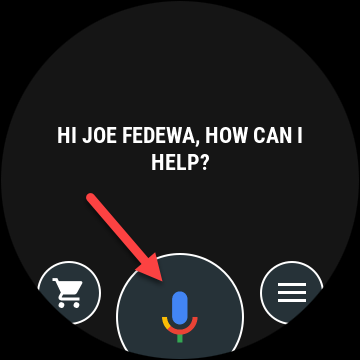 You must use G-Voice to activate Google Assistant from your watch. To get Google Assistant notifications that display on your phone to appear on your watch, you don't need any additional apps, though.
The Google Assistant is a useful tool, and having it on your wrist so that it is always within reach is even better. You can add a little Assistant awesomeness to your life regardless of the Samsung Galaxy watch model you have.