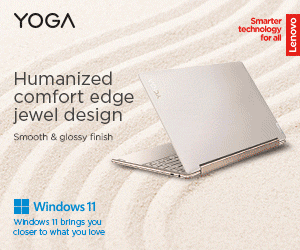 The new and most recent Samsung flagship phone, the Samsung Galaxy S21 Ultra 5G, is less expensive than the last year's offering. Well, yeah, still at the expensive price but the latest of tech, as we know, is always on the flagship's standards. We can experience new innovations, bleeding-edge technology, and new features packed inside a mobile device but they aren't perfect, sometimes.
From the underwhelming and negative feedbacks from its predecessor, the Galaxy S21 Ultra becomes the better version. The ultrasonic fingerprint sensor now has a larger area to increase accuracy and it now has laser autofocus hardware for better focusing. It still has wireless charging, tactile haptic feedback, IP68 dust and waterproof resistance, and stereo speakers. Just like all flagship standards these specs are a must, but what else can Galaxy S21 Ultra give?
Pros
IP68 Water Protection
[email protected] Video Recording
Stunning Display Quality
Classy Design
Huge Battery
Cons
No Expandable Storage
Lower resolution Ultrawide

Camera Module is easy to scratch

25W Charging
READ: Get a Samsung Galaxy Z Fold2 5G, Z Flip for as low as P2,124.58/month
Design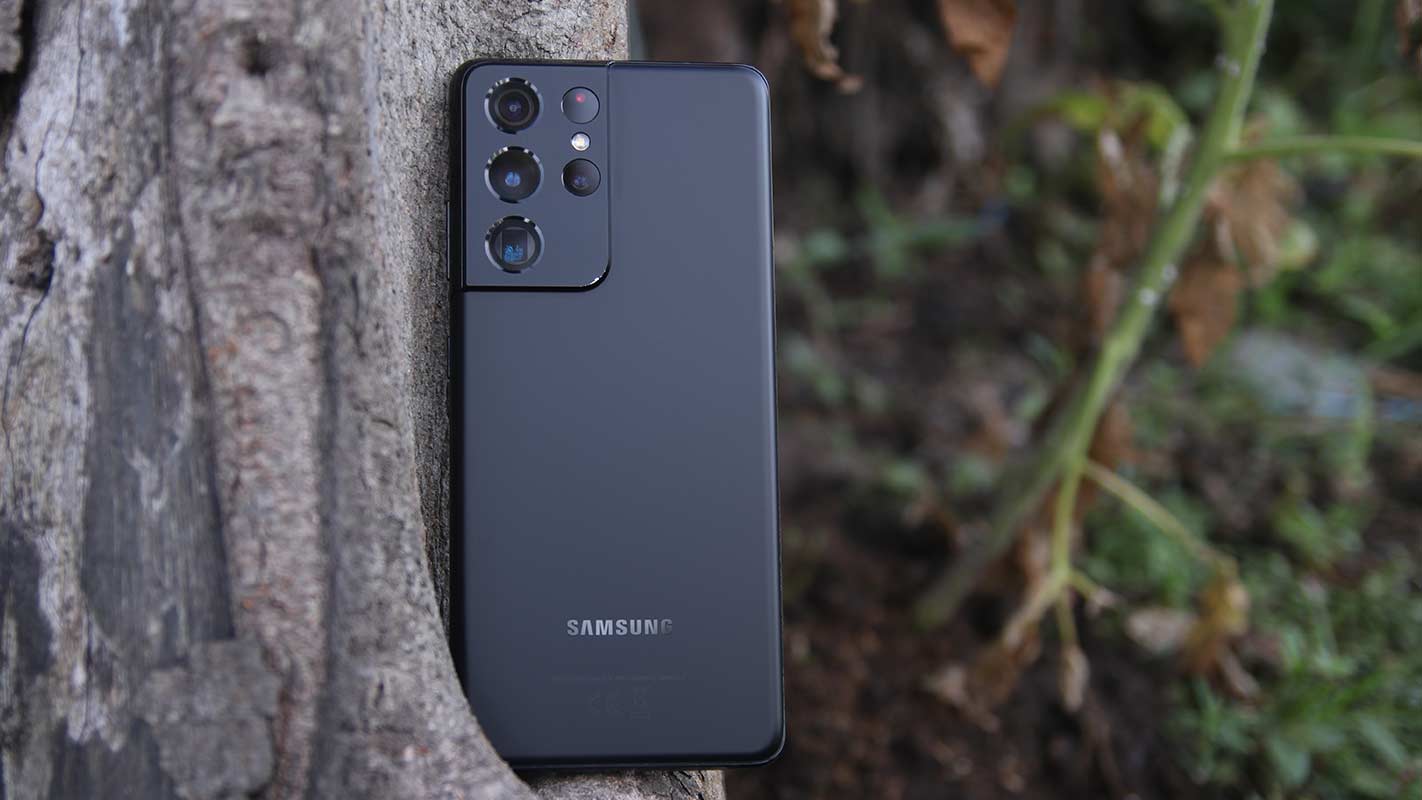 Galaxy S21 Ultra's design is stunning. I really love the classy look plus it has an aesthetic looking in its black frosted matte glass, or which Samsung called the Phantom Black. Even there are a wide variety of colors in this model, I will, in any case, pick the black one because of the stylish-looking color.
Like the display, it has a Gorilla Glass Victus, albeit, the camera bump isn't glass and it can easily scratch particularly on the edges and if that happens it removes the aesthetic looking if you're not wary of the device. The camera bump is more wobbly than any other phone but they embraced it, it has a unique design and it feels big but premium.
This slideshow requires JavaScript.
Around the frame, the left side is clean, while on the right are the power button and volume rocker. On top is two microphones which I believe is for the omnidirectional mic which picks up sound equally from all directions. At the bottom are the speaker grille, USB Type-C port, main microphone, and the simtray–which doesn't have an expandable storage slot but instead a dual sim slot.
READ: Black Shark 4 and 4 Pro unveiled with 4500 mAh Capacity, 120W Fast-Charging and 144Hz Refresh Rate
Display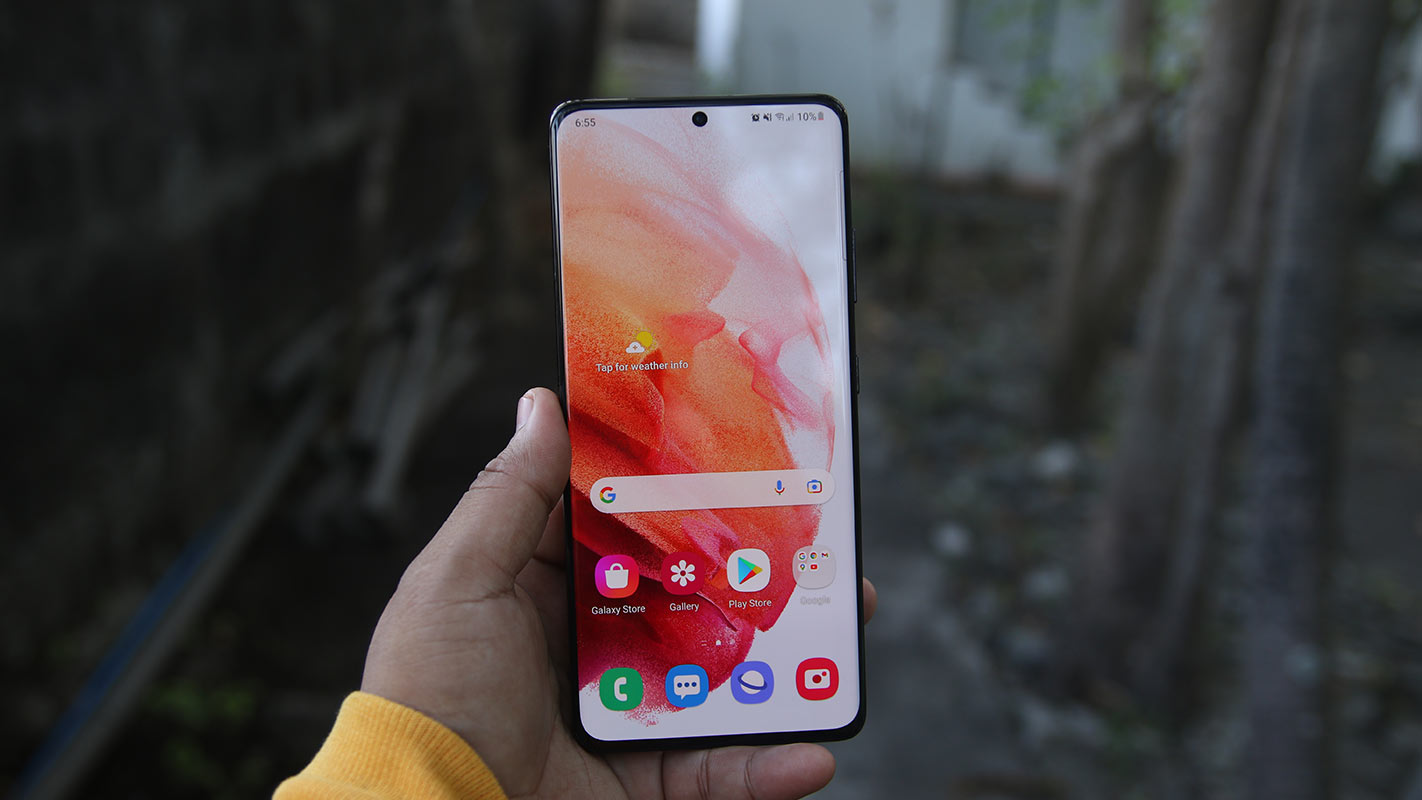 Galaxy S21 Ultra boasts a huge 6.8-inch display with HDR10+ and 2x dynamic AMOLED. Dynamic AMOLED panels lessen the harmful blue light emitted from the screen to reduce eyestrain while giving punchy colors. Not to mention, Samsung Galaxy S21 Ultra now has an S-PEN compatibility, so there are tons of versatility in this flagship.
The hole punch cutout is still in the middle just like other Samsung Flagships and the earpiece on top of it is almost unnoticeable but fires a great second sound for stereo. The Gorilla Glass Victus is the newest most recent glass protection to date and sure thing that I don't see any problem in the screen anymore.
This slideshow requires JavaScript.
Also, the famous top-of-the-line, 120hz, and QHD+ configuration on the display that last year's Galaxy S20 Ultra is missing, already in Galaxy S21 Ultra. With an adaptive display feature that can go from 10hz still frame to 120hz smooth scrolling depending on the app's capability in QHD+ with 1440 x 3200 pixels.
And all I can say is the display is very attractive and premium. It offers the best viewing experience I know so far.
READ: ASUS ZenBook Duo 14 and ZenBook 13 OLED with OLED Display and ScreenPad Plus
Performance
Under the hood, our Galaxy S21 Ultra 5G is powered with an international version chipset–Exynos 2100 (5nm) with 12GB of ram and 256GB of internal storage. Of course, it has the latest 5G connectivity, it also supports WiFi 6e, and so it is one of the most powerful chipset yet at this time.
This slideshow requires JavaScript.
The scores on the benchmarks will still vary on the configurations, build architecture whether it has good components inside the device. Also, the internal process will also contribute, particularly to the software that runs inside.
This slideshow requires JavaScript.
Speaking of software, I also love Samsung's environment. Galaxy S21 Ultra is backed with the most recent Android 11 with One UI 3.1 on top. The Samsung apps to stay connected, as well as the stock Google apps, are already installed out of the box. It also has Bixby, and you also get Google Assistant but we know Bixby is a great companion but it will still rely upon your preference.
This slideshow requires JavaScript.
Samsung's game launcher is one of the great companions in gaming it keeps track of your gameplay and gives you the latest news about the games. The Galaxy Store, on the other hand, offers more optimized apps for the specific Galaxy phones. These are all part of the ecosystem and this environment offers more user/phone relationships and that is the thing that I love about Samsung phones.
READ: OnePlus 9 and OnePlus 9 Pro Officially Debuts with Snapdragon 888 Chipset and OxygenOS 11 OS
Battery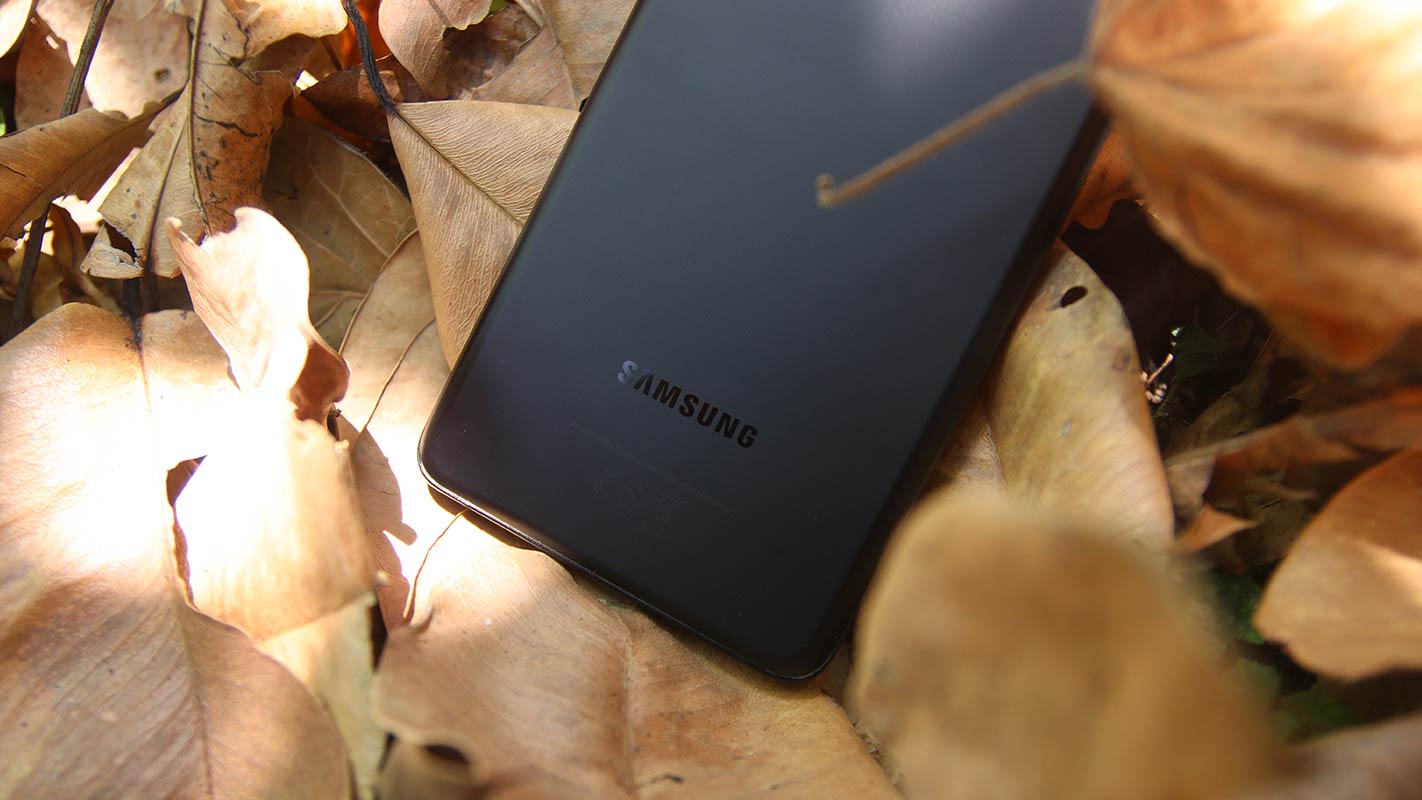 Impressive specs with some downsides, but still, Galaxy S21 Ultra leads in other aspects. In the era of faster-charging speeds, the Galaxy S21 Ultra has some serious disadvantages for people with a busy life. It only has a 25W fast charging in a large 5000mAh battery. Even the battery is impressive and can deliver a day of use, it still feels like a huge flaw for me, knowing the fact that they optimized the phone for charging.
Unlike other phones that offer up to 65W with 30mins charging, Samsung Galaxy S21 Ultra is doubled the time. It still is optimized but it is not enough of my standards and getting a flagship means that all aspects definitely assured to deliver trouble-free performance.
108MP Camera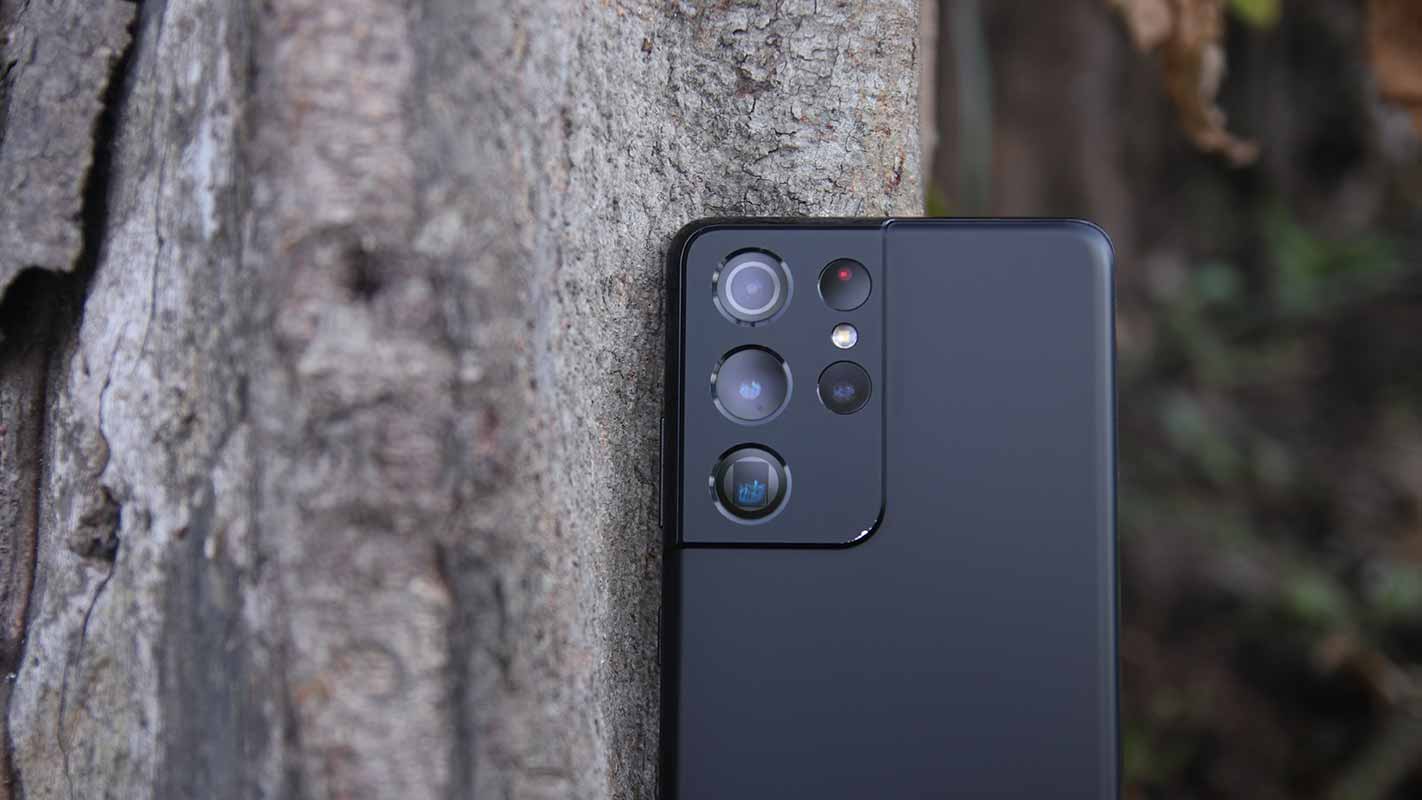 Now to the main attraction of the device, Does the 108MP lens really matter?
Well, technically yes, Galaxy S21 Ultra uses a so-called Nona-Bayer technology, which means the 108MP will be divided by 9. So does the output will be 12MP, it consolidates 9 pixels into one brighter but less noisy pixel.
It is truly on par with the 108MP output if you look at the picture above. Almost have similar grains yet with more light and cleaner look. Adding the night mode feature, the quality will be significant.
This slideshow requires JavaScript.
What's impressive is the low light capability. Shooting in a super low light scenario with the Galaxy S21 Ultra, you might think yes the image is so soft and it has a lot of processing here and there but the real scene is almost pitch black and for the record, it is a handheld shot with simply a 3-5 seconds shooting time.
READ: Price and Availability of OPPO Reno5 Marvel Edition in the Philippines
We know for a fact that indoors there are lots of artificial lighting and outside we have an extremely incredible light source–the sun. Shooting on both scenes, colors have extraordinary consistency, exposure has the only irregularity due to Auto mode. The dynamic range, however, is outstanding, outputs on a non-hdr photo, details is still great even behind the light source. You won't see that there is processing that occurred in the photo. yet It already has some hdr processing even without hdr mode on. Talking about colors, Galaxy S21 Ultra outputs true to life images and sharp photos as well.
This slideshow requires JavaScript.
12MP ultrawide lens, however, is a downer at giving great quality at night time as it doesn't have any pixel binning technology, so it will have less light. You can see processing aftermath here and there and the texture/noise tradeoff. But with fair lighting particularly in the daytime, it has a decent quality.
This slideshow requires JavaScript.
The upside on shooting with an ultrawide lens is, it has autofocus and it can shoot macro. Simply point close to the subject and you can shoot close-up shots at wide-angle. In some cases, light can be blocked by the phone but, it actually has a fair quality which is incredible even with fewer grains.
100X Zoom
This slideshow requires JavaScript.
There is no gimmicky lens in the Galaxy S21 Ultra, in fact, it has a dual telephoto lens. One 10MP 70mm telephoto and a 10MP periscope telephoto with up to 240mm focal point. The periscope lens is the one that's taking care of the 100x zoom.
This slideshow requires JavaScript.
The 100x zoom is a digital zoom from 30x, It still gives details and it has good processing. Zooming at this level will give you a lot of flexibility like the zoom lens of a DSLR, however, we know that smartphone lenses are more modest so don't expect a lot about the quality that DSLR offers. What's the best thing about the Samsung Galaxy S21 ultra is that it can have flexible shooting mode and features.
I used to see other smartphones with periscope or zooming capability I tried them, they have smooth zooming. However, the Galaxy S21 Ultra has a noticeable lens switch when you start to zoom in further. I didn't see any smoothness when we tried the zoom slider. But Is it a huge drawback? For some, Yes, but despite, here's what I like about the tele lenses;
First, after you go 30x zoom, you will begin to see a crosshair, just like its predecessor, that will aid you to point to your desired subject. Then the stabilization or OIS, we did experience smooth steadiness in handheld shooting on distant subjects thanks to its optical stabilizer.
This slideshow requires JavaScript.
100x zoom is not the selling point for me, and I'm not hyping the quality of the 100x. I think they just put the best processing it could have in a smartphone, and to be honest, I think the 100x zoom is only a 1-day experience. after you tried and amaze with it, you will simply utilize it to capture the moon and that's it.
Selfie
This slideshow requires JavaScript.
Now switching to the selfie cam Galaxy S21 Ultra has a large 40MP Quad-Bayer shooter with autofocus. It resembles the primary cam of midrangers, and the quality is great. I didn't have any problem shooting with the selfie cam, the outputs are sharp, and it actually has HDR processing even HDR mode is turned off. Live bokeh is likewise fine, the edges separated me nicely even at sunset and even with my face mask on. Lastly, thanks to the Quad-Bayer technology, the selfie without night mode is sharp, bright, and detailed.
READ: LG PuriCare Wearable Air Purifier and Air Conditioners to Protect our Family to the Next Level
Camera Features
This slideshow requires JavaScript.
There are tons of camera features packed inside the Galaxy S21 Ultra's camera. It has hyper-lapse, portrait video, super-slow-motion of [email protected], and slow-motion of [email protected] And since the chipset is powerful, it can capture both front and rear cam simultaneously. It also has a pro mode with 12-bit raw shooting for better dynamic range.
8K Video Recording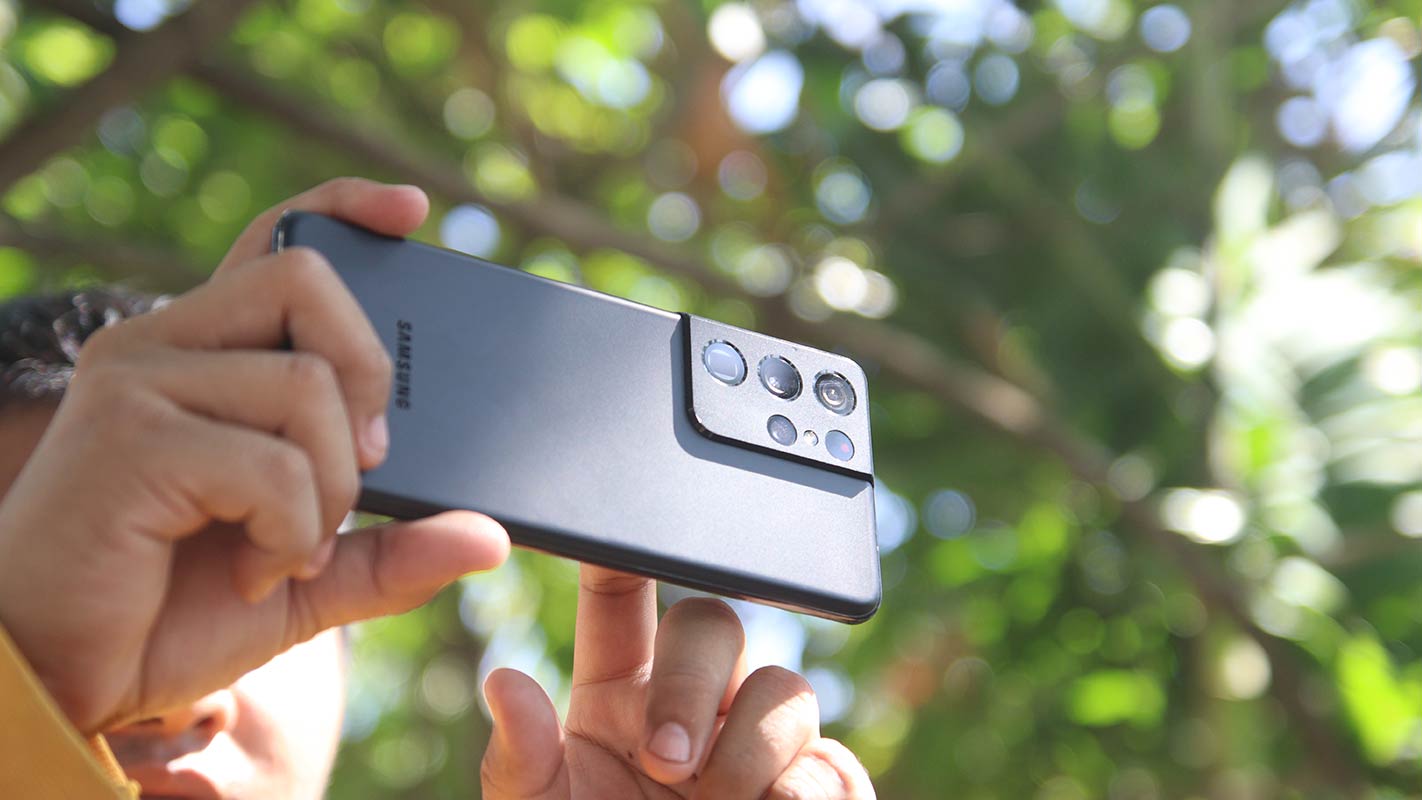 What I love about the Galaxy S21 Ultra is it has a Pro Video mode with full manual control like a DSLR. They are really pushing boundaries, they push and push all necessary and useful features. The standard of filmmaking 24fps, packed inside a smartphone's camera is the biggest upside for me. I think it is one of the selling points of the Galaxy S21 Ultra.
Even the Galaxy S20 Ultra already has it, I am still amazed by its successor. It has an option to choose framerates, from [email protected], UHD or 4K with 60, 30, and also 24 fps, and lastly, [email protected] As an aspiring videographer, it is a very cool feature for me.
The question is, does the 8k downscaled to 1080p vs DSLR with 1080p native resolution have a difference? Well of course yes, we conducted some test and the information that the DSLR can give clearly is better. But the Galaxy S21 Ultra is quite good at providing quality film too, thanks again to the [email protected] If you want to see the difference watch our video version of this review.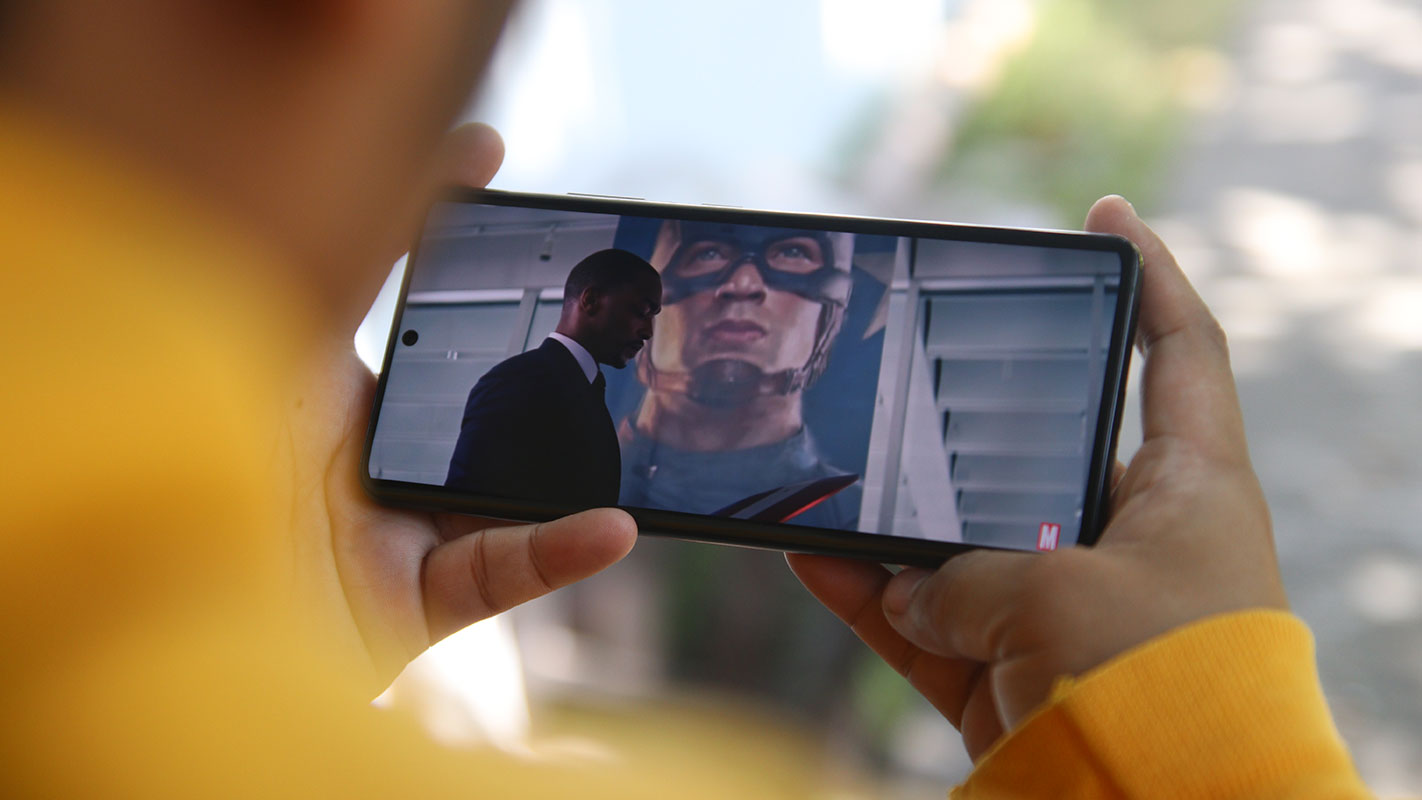 So, heads up, if you will going to record lots of 8K footages, you might run out of storage. Remember that there is no expandable storage in the Samsung Galaxy S21 Ultra. You also need a better pc to edit the clip. Think about it, I only see those features as a challenge as I can do plenty of things on my smartphone. They know we are into the camera, we are into selfies, so they attempted to incorporate tons of features, fun, creative, and some helpful features inside this machine. That's what I'm impressed, with its capabilities.
READ: Sony launched its New Impressive G Lenses
So the cameras department has great outputs, they've fixed what the predecessor left off, from autofocus to processing. Yet at the same time, there are downsides, like the lack of smooth zooming, ultrawide capability to capture at night time, and so on. Good thing it has more potential gain than a drawback. And if you're not going to maximize the potentiality of its camera. I suggest picking the Samsung Galaxy S21 over the ultra variant instead.
Verdict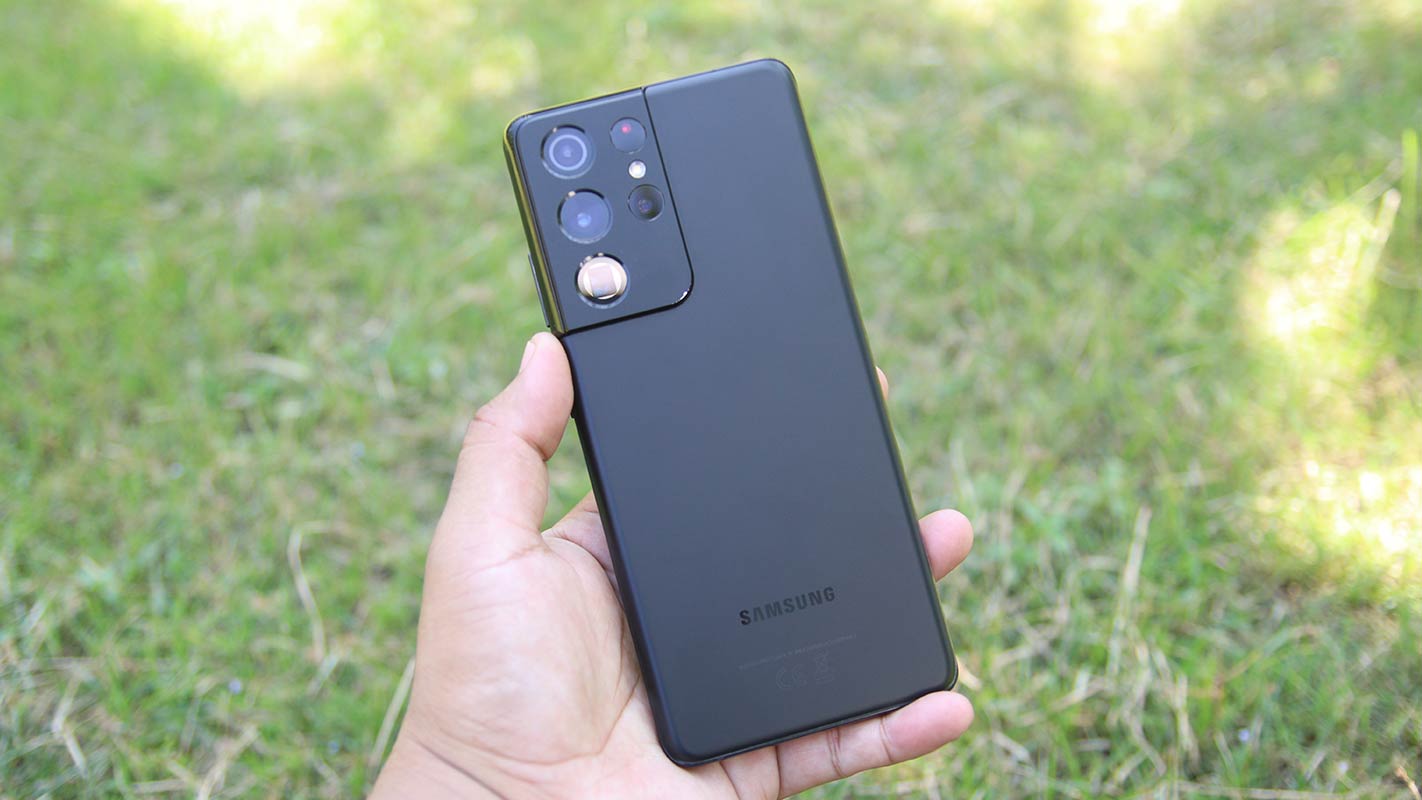 For the starting price of P69,990 (12GB+256GB) the Samsung Galaxy S21 Ultra 5G is backed with the latest tech and features. It still has drawbacks but if you look on the bright side, it has more potential, especially for creativity and entertainment. In case you're eyeing a flagship that can do almost everything from zooming, featured pack cameras, splendid viewing experience, top-of-the-line performance, and excellent battery life, this can be your first or second choice on purchasing a new flagship device.
But who knows, we are only in a quarter of the year. We can see more flagships to come but the Galaxy S21 ultra did start with a great standard in the year 2021.
READ: Xiaomi Mi 11 Ultra: 120Hz AMOLED, 50 MP, 67W Turbo Charging at PHP44K
Samsung Galaxy S21 Ultra flagship specs, price, availability in the Philippines
Display: 6.8-inch AMOLED 2X, QHD plus, 120Hz refresh, S-Pen support
Design: Gorilla Glass Victus (Front and Rear), IP68 waterproofing
CPU: Snapdragon 888 (5nm) or Exynos 2100 (5nm)
RAM: up to 16GB
Storage: up to 512GB storage, UFS 3.1, no expandable storage
Camera: Quad camera with 108MP f/1.8 main, 10MP 70mm Telephoto (3x optical zoom), 10MP 240mm Periscope Telephoto (10x optical zoom up to 100x digital zoom), 12MP Ultra-wide, and 40MP f/2.2 Quad-Bayer selfie
Connectivity: 5G, WiFi 6e, Bluetooth 5.2, USB Type-C
Battery: 5000 mAh, 25W charging support
OS: Android 11, One UI 3.1
Colors: Phantom Black, Phantom Silver, Phantom Titanium, Phantom Navy, Phantom Brown
Price: P69,990 (12GB+256GB) / P79,990 (16GB+512GB)
Availability: February 2021