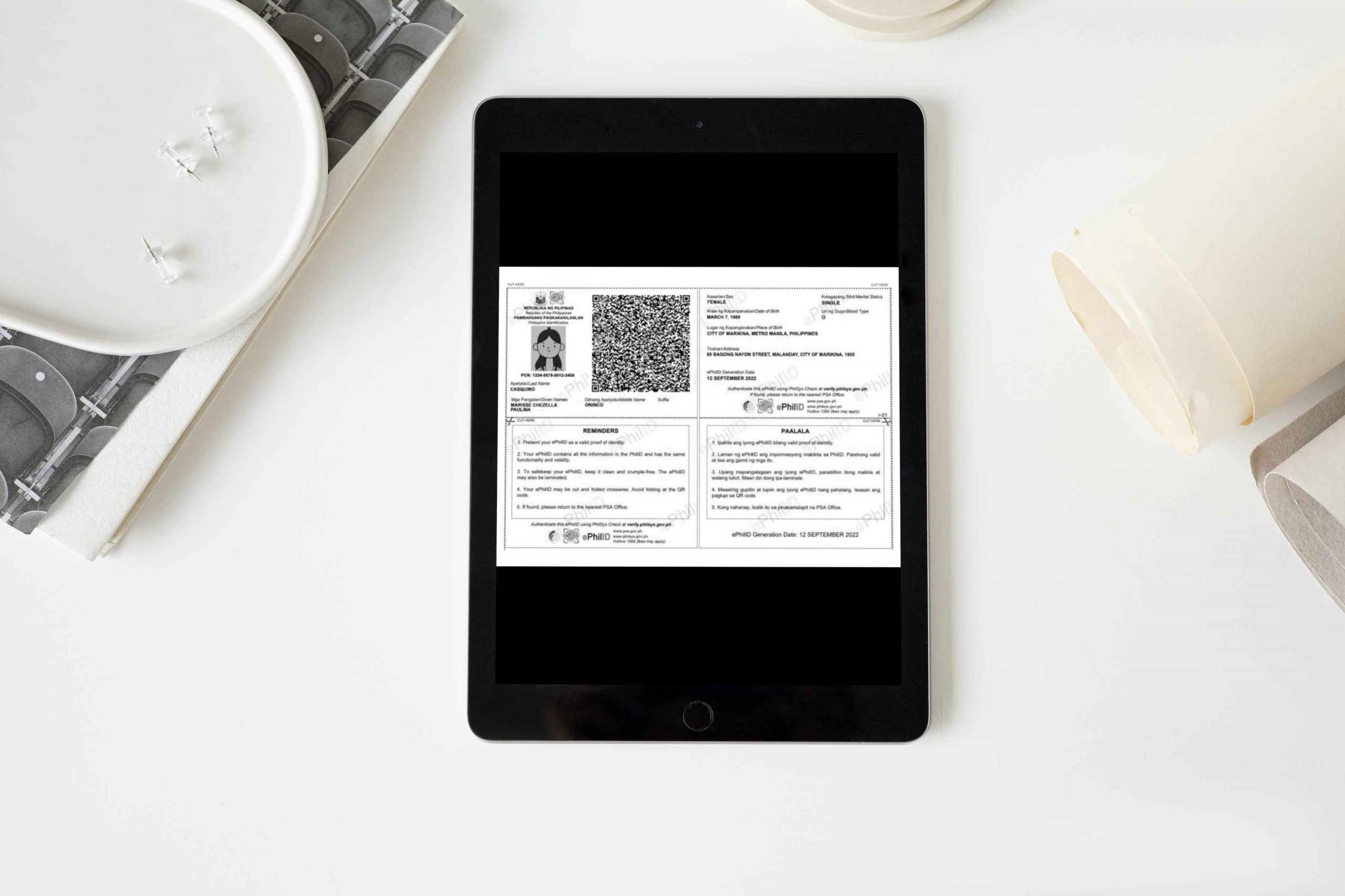 Eyes on here, everyone! If you still haven't got your National ID in the mail. You'll soon be able to get a copy that you can print out and keep on your phone. How convenient is that?
In an interview with PTV, Engr. Fred Sollesta, in charge of the PhilSys Registry, said that the ePhilID would be available to download next month!
PREVIOUSLY:
To get your ePhilID, you must make an appointment on the PhilSys website and enter your 29-digit reference number. Which you can find on the transaction slip that came with your National ID. Sollesta says that after this, a one-time PIN (OTP) will be sent. To your registere phone number to prove your identity.
Sollesta state that the downloadable version of the National ID. Is for those who provide a cellphone number during the step 2 registration. Through this, Filipinos will be able to receive OTP to verify.
The Philippine Statistics Authority (PSA) say on November 24 that. They had already printe. and give out about 3.6 million ePhilIDs.
The printed ePhilIDs and digital copies are just as good as the ID cards made of plastic.
'Scam'? Questions Arise as PSA Asks Pinoys to Print National ID
The PSA say that "the print ePhilID will be accepte in transactions as a valid and sufficient proof of identity and age. Subject to authentication in all national government agencies, local government units (LGUs). Government-owne and controlle corporations (GOCCs), government financial institutions (GFIs), financial institutions, and the private sector."
"Every registered person will receive their physical card even if they have already claime. Their printed ePhilID," said PSA Undersecretary Dennis S. Mapa.
---
LEARN MORE ABOUT NATIONAL ID: