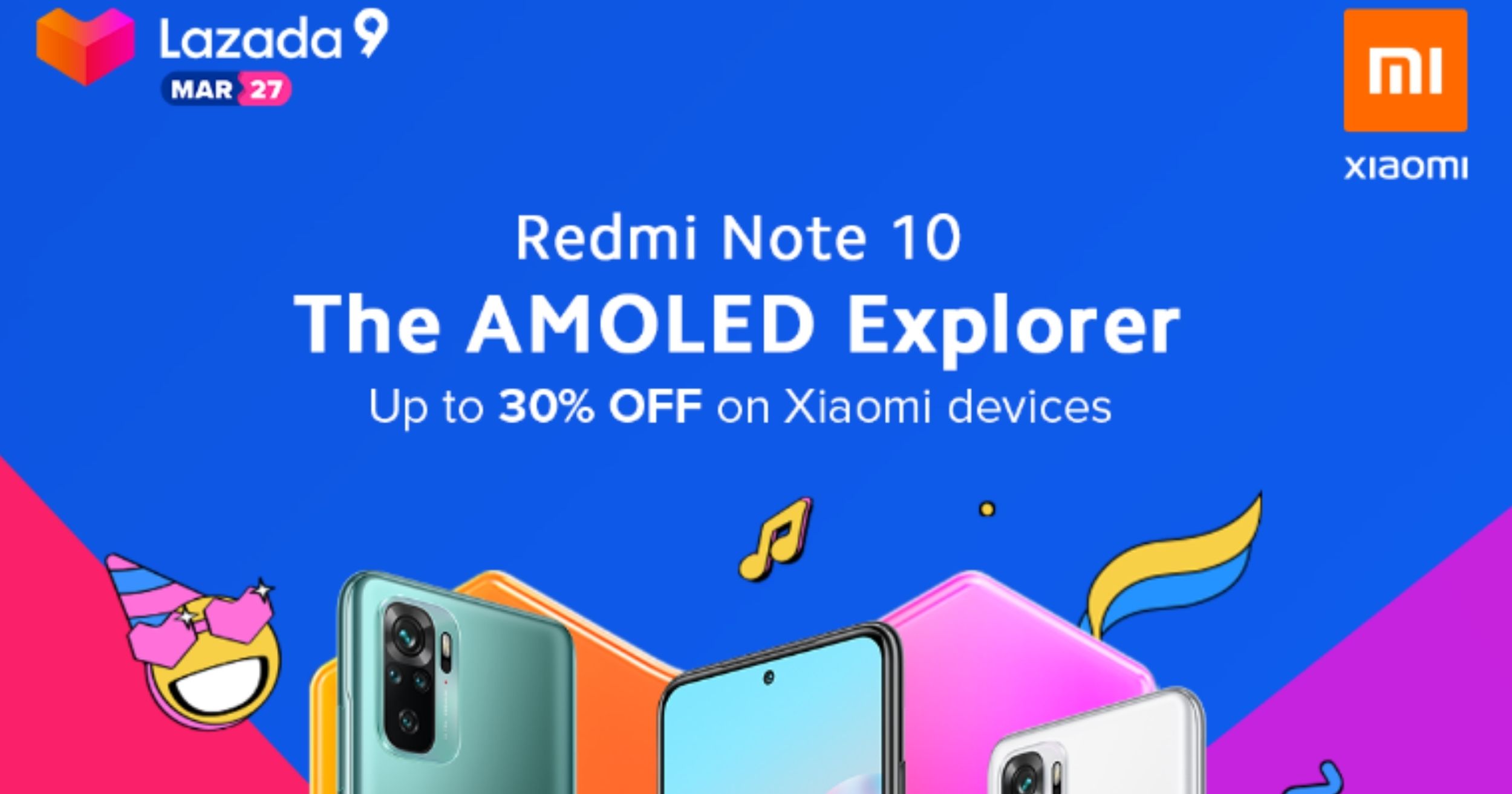 Get ready to celebrate Lazada's birthday bash as Xiaomi joins and offers a 30% deal off with its devices!
On the one-day sale, catch Xiaomi with its Flash Sale deal from 12 AM to 2 AM which offers the Redmi 9A 2+32GB version at PHP 3,990 (originally PHP 4,690), the Redmi Note 8 4+64GB at PHP 5,490 (originally PHP7,990), and the Mi 10T Pro with the 8+256GB version at PHP 23,990 (originally PHP 24,990)
There will also be Mega Offers for the whole day with the Mi units. The Redmi 9 Pro with 6+64GB version at PHP 8,490 (from PHP 9,990) and the Redmi Note 9 Pro 6+128GB variant with a price of PHP 9,990 (from PHP 10,490). The Mi 10T will also be on sale with a price of PHP 17,990 (originally PHP 19,990). As for the Redmi 9T, two versions of the smartphone, 4+64GB and 6+128GB versions, will also be on sale with price tags of PHP 6,990 and PHP 7,990 respectively.
There will also be POCO units that will be on sale for the Flash Sale deal and among these units are the POCO M3 4+64GB version with a price of PHP 5,790 (from OHO 6,990) and the POCO M3 4+128GB variant is priced at PHP 6,790 (from PHP 7,990). As for the POCO X3 NFC 6+64GB variant, it will be available for purchase for PHP 8,990 (from PHP 10,990).
Don't miss out on this one-day sale as Lazada celebrates its birthday on March 27! You can visit Xiaomi's official store by clicking here and enjoy deals with their affordable and fast-performing, high-quality smartphones!
READ: