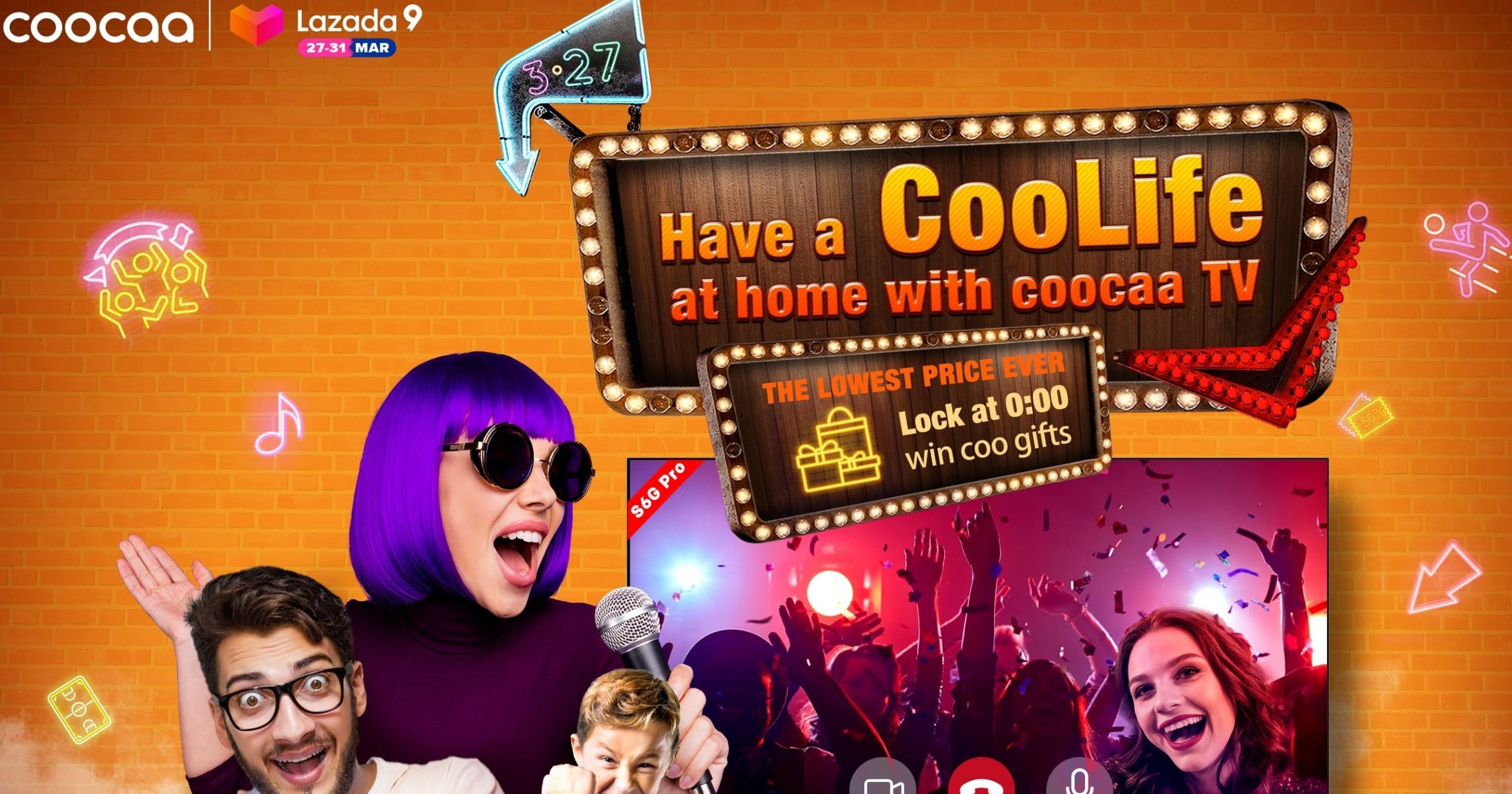 Great deals are now being offered on Lazada's 9th Birthday! Joining the fun is the new S6G Pro Smart TV from coocaa!
The S6G Pro Smart TV offers everyone a CooLife as it features a 55-inch IPS screen that is supported by a 4K resolution. It is also equipped with the Chameleon Extreme 2.0 and 4K HR10+ technology that lets you enjoy your favorite sports, action-packed movies, or high-octane gaming! It also runs with the new Android 10 OS which can support multiple OTT platforms which lets the whole family enjoy their favorite applications such as Netflix, Amazon Prime, VOOT, and more. The S6G Pro Smart TV is also supported by Play Store which lets you download any apps you desire. It also features 2GB+ 32GB storage and supported by a Cortex-A 53 ARM chipset. For connectivity, it also features 3 HDMI ports and 2 USB ports.
One cool feature that this Smart TV possesses is the voice control feature. Using the Google Assistant Voice Control System, which can be activated through the remote. You can give commands if you want to check the weather, choose movies, or change song titles by simply pushing the activate button.
Along with coocaa's Smart TV, they are also launching its new air conditioners. They are offering their AWN10N-1; features 1HP good for small to average rooms and comes with a remote control that has sleep, fresh air, and dry modes; and the AW15I-1; a Japan-tech that has an R32 refrigerant and packs a 1,5HP with rooms that measure from average to big rooms which can self-diagnose and has a dry mode as well.
You can avail coocaa's S6G Pro Smart TV by heading to their flagship store in Lazada and you can enjoy a 47$ discount along with free shipping which is applicable to select areas only. You can also enjoy other freebies such as a PHP1,000 worth of voucher if you visit their official coocaa store in Lazada, free coocaa shirts to the first 100 people who would purchase, give a five-star rating and a review, and a chance to win a Philips air fryer worth PHP 10,000, which would be won to those who purchased items in coocaa worth PHP 10,000.
Also, you can also enjoy deals with coocaa's newest air conditioners with a 43% discount in the Flash Sal from 12 AM to 2 AM. You can also avail of their VIP card to fully enjoy perks such as three years of extended warranty to the compressor and a PHP 300 free shipping subsidy!
So, what are you waiting for? Head now to coocaa's official Lazada store as we celebrate 9 years of Lazada goodness!
READ: