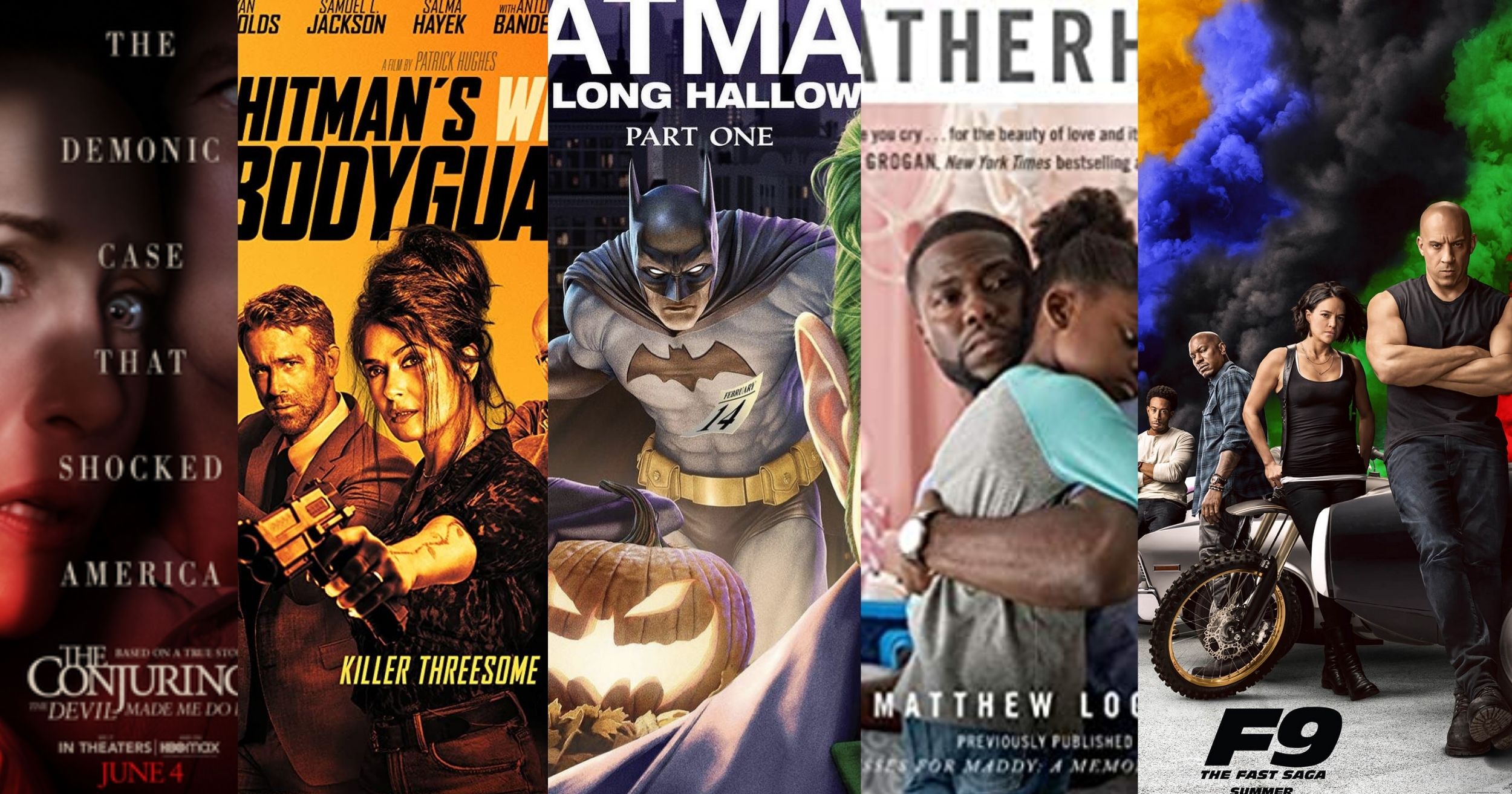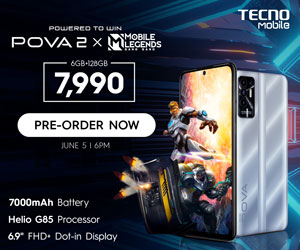 Wow! May has truly been a hot and wild ride!
I sure hope that you guys stayed hydrated to combat the rising temperatures. Also, since we are entering a new month, we are going to list another 5 new movie releases in the month of June!
Hopefully, as the wet season slowly approaches, these movies would keep you occupied while you stay indoors, warm and dry.
Let's start!
---
5. THE CONJURING: THE DEVIL MADE ME DO IT
Initial Release: June 4, 2021
Starring: Patrick Wilson, Vera Farmiga, John Noble
The Conjuring franchise has constantly provided everyone with top-notch horror and thriller movies. Although there are some misses still, this movie franchise has grown like a wild vine over the years. As it expands and explores the lore in the supernatural realm, Warner Bros. offers us the next installment.
The Conjuring: The Devil Made Me Do It sees the return of supernatural investigators Ed and Lorraine Warrens. They are now investigating a connection between some horrific murders and demonic possession. It is up to the two to uncover the mystery shrouding the murderer and the evil that corresponds to the possessed.
Directed by Michael Chaves (The Curse of La Llorona) and produced by James Wan (Saw) and Peter Safran, this next installment in The Conjuring Universe sees the return of Patrick Wilson (Aquaman) and Vera Farmiga (Orphan) which also includes John Noble (Lord of the Rings: The Two Towers), Ruairi O'Connor (Teen Spirit), Sarah Catherine Hook (Monsterland), and Julian Hilliard (WandaVision). The Conjuring: The Devil Made Me Do It is set to premiere both in theaters and HBO Max, June 4th.
---
4. HITMAN'S WIFE'S BODYGUARD
Initial Release: June 16, 2021
Starring: Ryan Reynolds, Samuel L. Jackson, Salma Hayek, Antonio Banderas
Next on our list is a sequel to the 2017's Hitman's Bodyguard and sees the return of Ryan Reynolds (Deadpool) and Samuel L. Jackson (Snakes on a Plane) along with Salma Hayek (Desperado).
Michael Bryce (Reynolds) needs a break from his bodyguard job. Well, that's what his therapist said which he did, and when he finally found some time for himself, trouble has found him. Sonia Kincaid (Salma Hayek), the wife of the notorious hitman Darius Kincaid (Samuel L. Jackson), hires Bryce to protect her. The trio then finds themselves under the radar of a madman who plots vengeance against Europe which up to them to stop it.
The sequel to this action-comedy is Patrick Hughes (The Expendables 3) and also includes other stars such as Antonio Banderas (The Mask of Zorro), Frank Grillo (Captain America: The Winter Soldier), and the one and only Morgan Freeman (The Shawshank Redemption). The Hitman's Wife's Bodyguard is set to release in theaters, June 16th.
---
3. BATMAN: THE LONG HALLOWEEN PART 1
Initial Release: June 22, 2021
Starring: Jensen Ackles, Josh Duhamel, Troy Baker
The acclaimed Batman graphic novel is going to have an animated movie adaptation, and this comes in two parts.
The story revolves around the early years of Batman as the Caped Crusader. He then finds himself investigating brutal murders that take place on specific holidays each month which started on October 31, A Halloween. In order to track down the murderer, Batman must ally himself with Police Officer James Gordon and District Attorney Harvey Dent. These men must solve the murders and also put to a stop on The Roman's operation.
Batman: The Long Halloween Part 1 is directed by Chris Palmer and sees a star-studded cast lending their voices for the iconic characters such as Jensen Ackles (Supernatural) as Batman/Bruce Wayne, Josh Duhamel (Transformers franchise) as Harvey Dent, Jack Quaid (The Boys) as Alberto, Alyssa Diaz (Red Dawn) as Renee Montoya, Billy Burke (Red Riding Hood) as James Gordon, Titus Welliver (The Town) as Carmine Falcone/The Roman, and Troy Baker (Dota: Dragon's Blood) as The Joker. The animated movie is set to be released on Amazon Prime on June 22nd.
---
2. FATHERHOOD
Initial Release: June 18, 2021
Starring: Kevin Hart, Melody Hurd, DeWanda Wise
Next on our list is a special treat for all the fathers out there. As we all know, the third Sunday of June is dedicated for all fathers as Father's Day. This movie is a heartwarming flick that would is perfect for a family movie night.
The journey revolves around the struggles of a widower on which he also needs to take care of his one and only daughter. This is based on an inspiring true story of a single father trying his best, doing his best, and showing his best for his daughter.
Directed by Paul Weitz and stars Kevin Hart (Ride Along) with Melody Hurd (Battle at Big Rock) as well as Anthony Carrigan (Barry), Alfre Woodward, Lil Rel Howery (Get Out), DeWanda Wise (She's Gotta Have It), and Paul Reiser (Whiplash). This is a perfect Father's Day movie you can laugh, cry, and be inspired to. Premiering on Netflix this Father's Day Weekend, June 18th.
---
1. F9
Initial Release: June 25, 2021
Starring: Vin Diesel, John Cena, Jordana Brewster, Michelle Rodriguez
Finally! It has arrived and hopefully with no more delays. The next drive for the Fast and Furious franchise is arriving this June.
This action-packed movie sees the return of Dom Toretto along with his family. This time, Dom needs to face his past in the form of his brother, Jakob, played by newcomer John Cena (Bumblebee). Dom along with his crew needs to face this new threat while saving the world from a global-scale threat.
Justin Lin (Fast & Furious 6) returns as the director of the ninth installment in the franchise. Vin Diesel (Guardians of the Galaxy) returns along with his fellow stars such as Jordana Brewster (The Texas Chainsaw Massacre), Michelle Rodriquez (Avatar), Tyrese Gibson (Transformers), Ludacris (Crash), Helen Mirren (The Queen), Charlize Theron (Mad Max: Fury Road), and Sung Kang (Bullet to the Head). F9 will debut in theaters on June 25th.
---
READ: