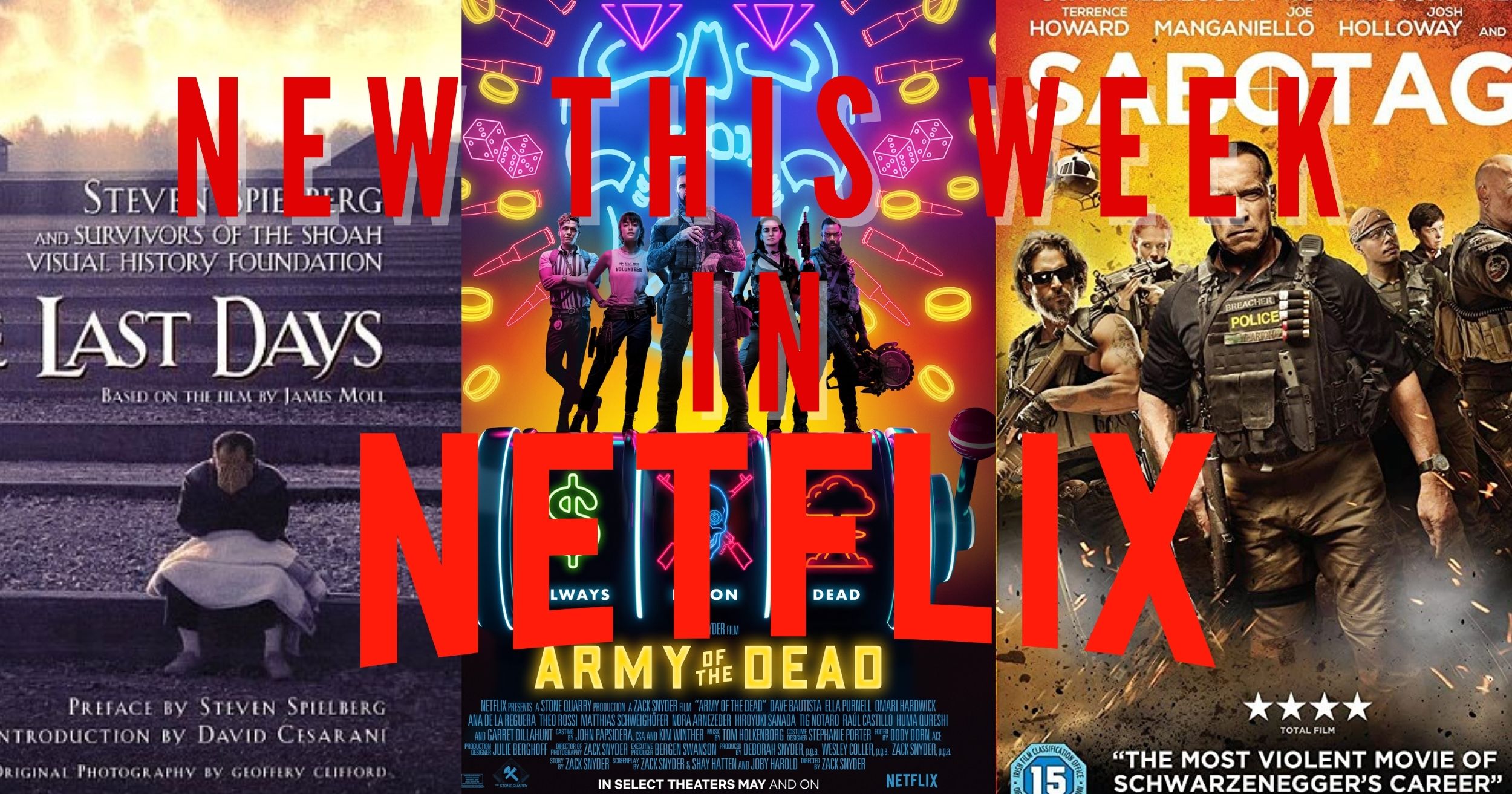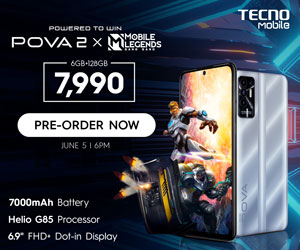 The weekend is upon us again! It is time to unwind, relax, and chill for a bit from a very hectic schedule we had from the previous week.
But somehow, you don't know what to do or to watch. You scroll from top to bottom of your Netflix dashboard but still can't find the right show or movie you want to immerse in. Do not worry, we got you covered!
Here are the top five choices you might want to check out as you chill at the comforts of your home.
---
5. Jurassic World Camp Cretaceous (Season 3)
Starting off our list is an animated spinoff of the Jurassic Park franchise. This will surely be nostalgic with the Jurassic Park movies and ignite your inner childhood when to comes to dinosaurs.
The series tells the story of six teens who attends on the opposite side of Isla Nubiar. These teens must band together as they try to survive the harsh environment as well as the looming danger of wild dinosaurs roaming around the area.
Jurassic World Camp Cretaceous is based on the Jurassic Park movies and is created by Zack Stentz and stars Paul-Mikel Williams (Westworld), Kausar Mohammed (Silicon Valley), Jenna Ortega (Stuck in the Middle), and Ryan Potter (Titans). Season 3 has been released yesterday, May 21, and you can also binge the previous seasons only on Netflix.
---
4. Spy Kids: All the Time in the World
Now, to feel a bit nostalgic once more, we have a movie which will surely bring out the laughs for the weekend.
This kids' movie is about a retired spy who can't catch a break with her two stepchildren. Now, when she's been called back into action, she brings the children to bond with them. This becomes an adventure to both the kids and their step-mom as they go and stop the maniacal Timekeeper from world domination.
It is a good movie especially if you are looking for something not too heavy in plot and just to enjoy the weekend with your kids. This movie is directed by Robert Rodriguez (El Mariachi) and stars Jessica Alba (Sin City), Jeremy Piven (Entourage), and Joel McHale (Community). Spy Kids: All the Time in the World was released on Netflix on May 20, 2021.
---
3. Sabotage
Next on our list is an action-thriller starring Arnold Schwarzenegger (Terminator franchise). This was released back in 2014 and now it has officially come to Netflix.
The action-thriller tells a story about an elite DEA task force led by John Wharton (Schwarzenegger) as they bust a safe house loaded with drugs and money. The mission may have been a success but it is far from over as the cartel takes upon themselves and hunt down each member of the elite task force.
If you are looking for a bit of mystery, action, thriller to fill your weekend, this is the best movie you can go to. Directed by David Ayer (Suicide Squad), this gory-bloodbath of a movie also stars Sam Worthington (Avatar), Joe, Manganiello (Magic Mike XXL), Terrence Howard (Four Brothers), and Josh Holloway (Mission Impossible: Ghost Protocol). Sabotage has already been released this week on Netflix on the 19th of May.
---
2. The Last Days
This might be a downer for your weekend but this is one great documentary you don't want to miss.
This is a movie documentary that centers on five Jewish Hungarians as they retell the horror they experienced during the horrendous Second World War. They recall the pain, suffering, and joy of having a second chance in life.
The Last Days will surely open up our eyes and eventually be inspired by the stories of these five survivors. This is directed by James Moll and has Stephen Spielberg as its executive producer along with the partnership of The Shoah Foundation. This Oscar-winning documentary was released on Netflix on May 19.
---
1. Army of the Dead
Last but certainly not least, we have another blockbuster action movie from Zack Snyder (Man of Steel). This time, instead of superheroes, we have zombies. Yes, flesh-eating undead monsters.
Army of the Dead is, kind of, a sequel to the 2004 Dawn of the Dead which Snyder also directed. This is a zombie movie that tells a story about a group of mercenaries hired to retrieve $200 million under an abandoned casino. The catch, they need to retrieve it in a limited time before Las Vegas would be nuked.
Zack Snyder directs the movie and offers a star-studded cast with Dave Bautista (Guardians of the Galaxy movies), Ella Purnell (Miss Peregrine's Home for Peculiar Children), Omari Hardwick (Kick-Ass), Ana de la Reguera (Nacho Libre), Theo Rossi (Luke Cage), Matthias Schweighofer (You Are Wanted), Nora Arnezeder (Safe House), and the legendary Hiroyuki Sanada (Mortal Kombat 2021). The film has just recently dropped yesterday and is already receiving praises and great reviews. You can watch it now on Netflix and enjoy its full zombie gore.
---
There are also other movies and TV series that dropped this week which you might want to check out. Below is the full list:
---
May 16th
May 18th
Amy Tan: Untended Memoir
Sardar Ka Grandson
May 19th
Small Town Crime
Who Killed Sara (Season 2)
May 20th
Hating Peter Tatchell
Special
May 21st
Strain
The Neighbor (Season 2)
May 22nd
Sam Smith: Love Goes – Live at Abbey Road Studios
---
READ: