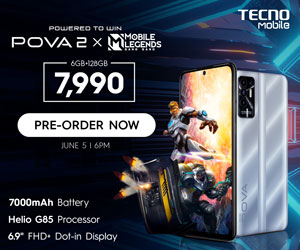 We've been keeping an eye on the rumored Xiaomi Mi 11 Lite since February, hinting at an affordable package for a 5G model device. Although the last time we heard about the Mi 11 Lite suggested a 120Hz LCD panel instead of OLED, the latest leak talks about the price of the device, particularly in Europe.
According to a report, a retailer listing of the Mi 11 Lite popped up with a listed price of €408.18(~P23,600) for the 6GB/128GB variant. It's probably safe to say that the "actual" pricing is €399(~P23,000). Other than that, the phone is said to come in Black color.
Spec-wise, the Mi 11 Lite 5G might feature the Snapdragon 775G SoC, 64MP quad-cameras, up to 8GB RAM, up to 256GB storage, MIUI 12, and 120Hz LCD. 
There's no official launch date yet for the Xiaomi Mi 11 Lite 5G, but the Mi 10 Lite 5G became available in May 2020. We could be a few months away from the launch of the successor.  
READ: The Main Difference Between ASUS ROG Phone 5, ROG 5 Pro, and ROG 5 Ultimate