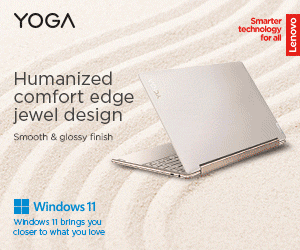 After some time with the Samsung Galaxy Z Fold 3, I found the device as a great companion to boost our productivity. Not only is the performance top of the line, but the software that handles that power can easily manifest the smartphone's potential. The multitasking experience and smart functions are what carry me throughout the whole day. And even some of its specs on paper give a little underwhelming impression, I can tell that the Samsung Galaxy Z Fold 3 is one of the devices to get if you are opting to have unique multitasking and user experience. So here are the top things to do in the Samsung Galaxy Z Fold 3.
READ: Xiaomi Mi 11T Series with 120Hz display, SD888+ Expected To Launch on September 15
Seamless Functions in two displays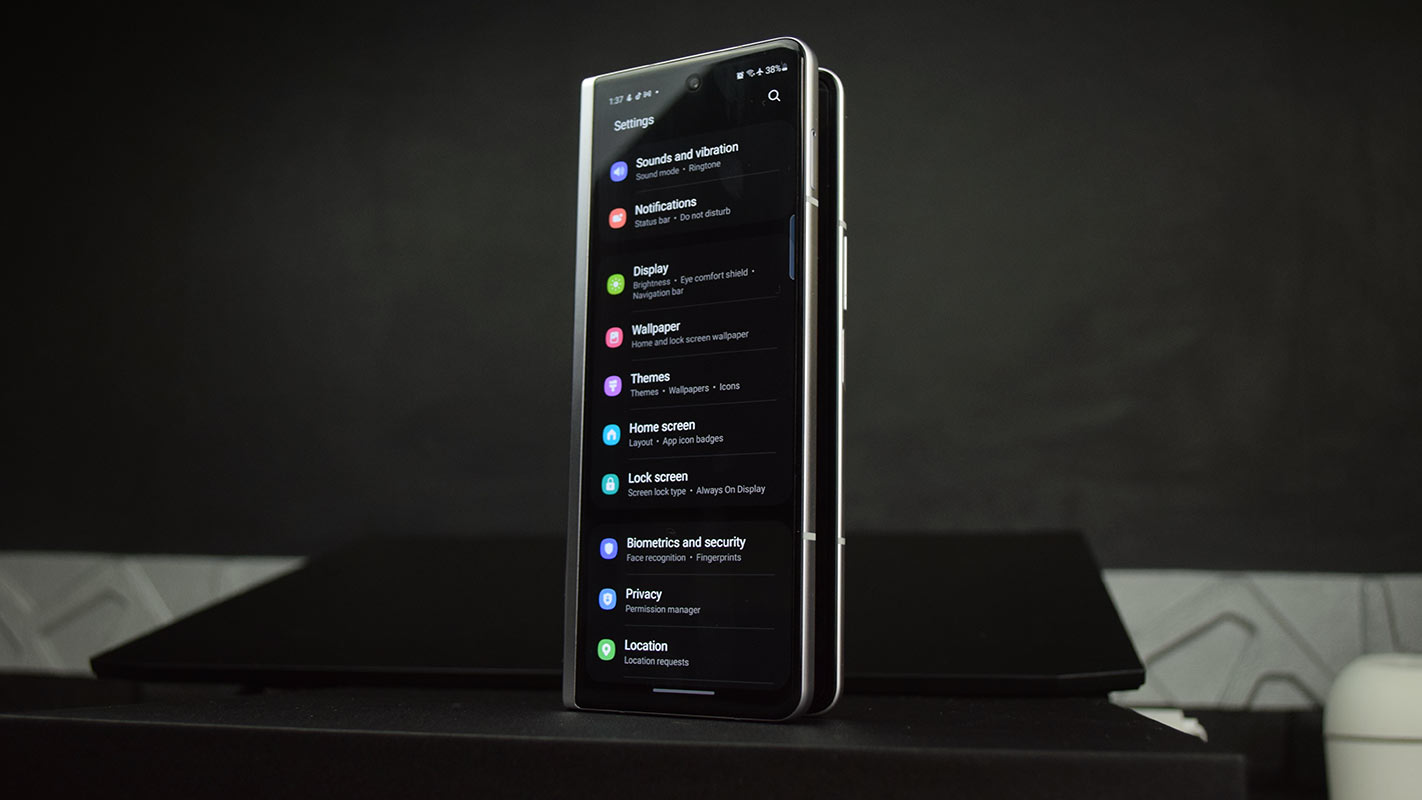 The Galaxy Z Fold 3 has two separate screens. On the outer part, when folded, it's the Cover Screen boasting a 6.2-inch, Dynamic AMOLED 2X, then the other side, when you unfolded it has 7.6-inch QXGA+ Dynamic AMOLED 2X Infinity Flex display, they are both in 120Hz and that is seamless.
This slideshow requires JavaScript.
So imagine you are just checking out emails to the home screen on the cover display, and suddenly you decided to unfold the device to reply, do some minor tasks, or operate the device on a larger screen while on the go. The first thing you will notice is the currently running apps will fit the larger screen. This function makes the two screens flawless to operate, folded and unfolded.
This slideshow requires JavaScript.
You can also head over to the home screen settings to enable screen mirroring so that it reflects the cover screen's home screen view to the main display. That is still a seamless experience without having a different perspective on each screen.
This slideshow requires JavaScript.
And since we are talking about the home screen, you can turn the Galaxy Z Fold 3 into a nice dashboard on the home screen. By unfolding it to a larger screen, it gives plenty of room for the widgets to resize and fit in one large home screen UI. It adds productivity and less operation time as some widgets already give information.
READ: Nubia Red Magic 6S Pro with Snapdragon 888+ Officially Unveiled
Edge Panel is still Alive and Kicking
This slideshow requires JavaScript.
Now I assume you heard of the Edge Panel from Samsung, Right? Almost all Samsung phones have it, and I used to have that feature back in 2016 with my Galaxy S7 edge. I always use the ruler tab, if you'll ask. But this year, they gave the Edge Panel more importance, not only a shortcut from apps but a sidebar or taskbar, just like the ones you will see on Windows OS. You can pin the sidebar so it will be visible in the entire UI. This will add more convenience in multitasking. By means, you can drag and drop the apps on the side where you want to open them, and it will open in a split-screen view. Adding more apps to drag and drop will also snap another app–up to three apps–in the multi-window view.
This slideshow requires JavaScript.
You can also pin the apps and launch them directly with fast startup and almost no effort. There's also a pop-up window for the fourth tab if three apps are not enough for you to multitask. These windows can also be resized, reposition, snap, or even cycle with just a touch to the three dots on the black dividers. It is easy and fast, and we are impressed.
And speaking of drag and drop, Samsung Galaxy Z Fold 3 also offers a new and cool way to copy-paste things seamlessly. Highlighting the texts and dragging and dropping them to another app will copy and paste them instantly. Make sure you have the two apps in split-screen to do that. It is beneficial indeed, but this feature is firstly optimized on Microsoft suite apps, and we hope it will be available in other apps later on.
READ: Lenovo IdeaPad, Legion gaming laptops discounted up to P23K off for 9.9 Sale
Flex Mode to flex your UI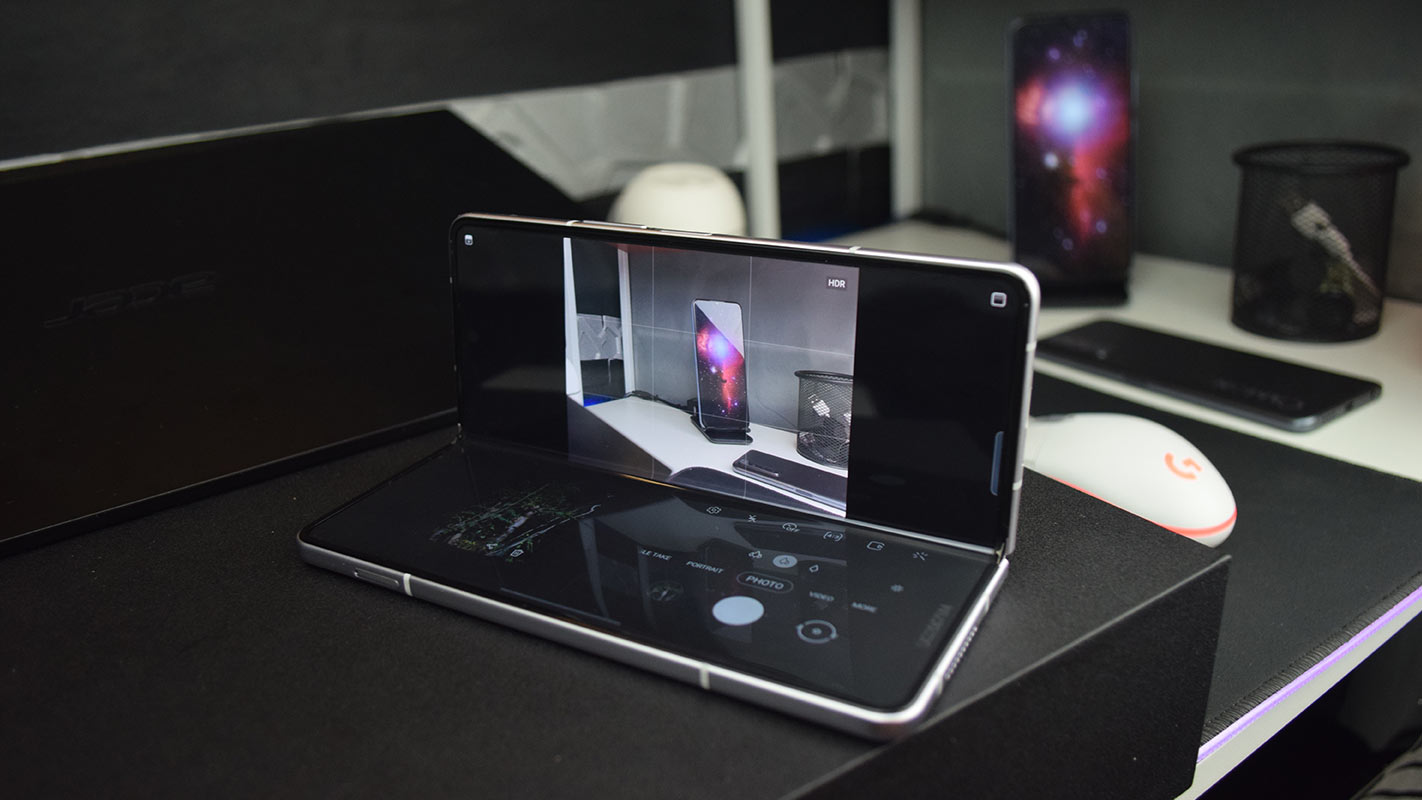 There's a flex mode feature on all foldable Samsung phones and it's a nice feature that remains for quite some time now. When your phone is partially folded, it will go into Flex mode and will resize or reorient the UI of an app to fit the screen. It works best if you want to turn the other side of the panel as a useful stand when using streaming apps or video conference apps or a flexible solution for selfies without a tripod. On the native camera app, the viewfinder will adjust to a specific size and the captured images can easily view beside or below the half of the screen.
This slideshow requires JavaScript.
The flex mode is located inside the settings menu > advance feature tab > labs > flex mode. Moreover, flex mode is limited in some apps, but Samsung said that more apps are being optimized to use this feature in the future. Some of the supported apps are calendar, calculator, phone, and camera.
Side Key Multiple Functions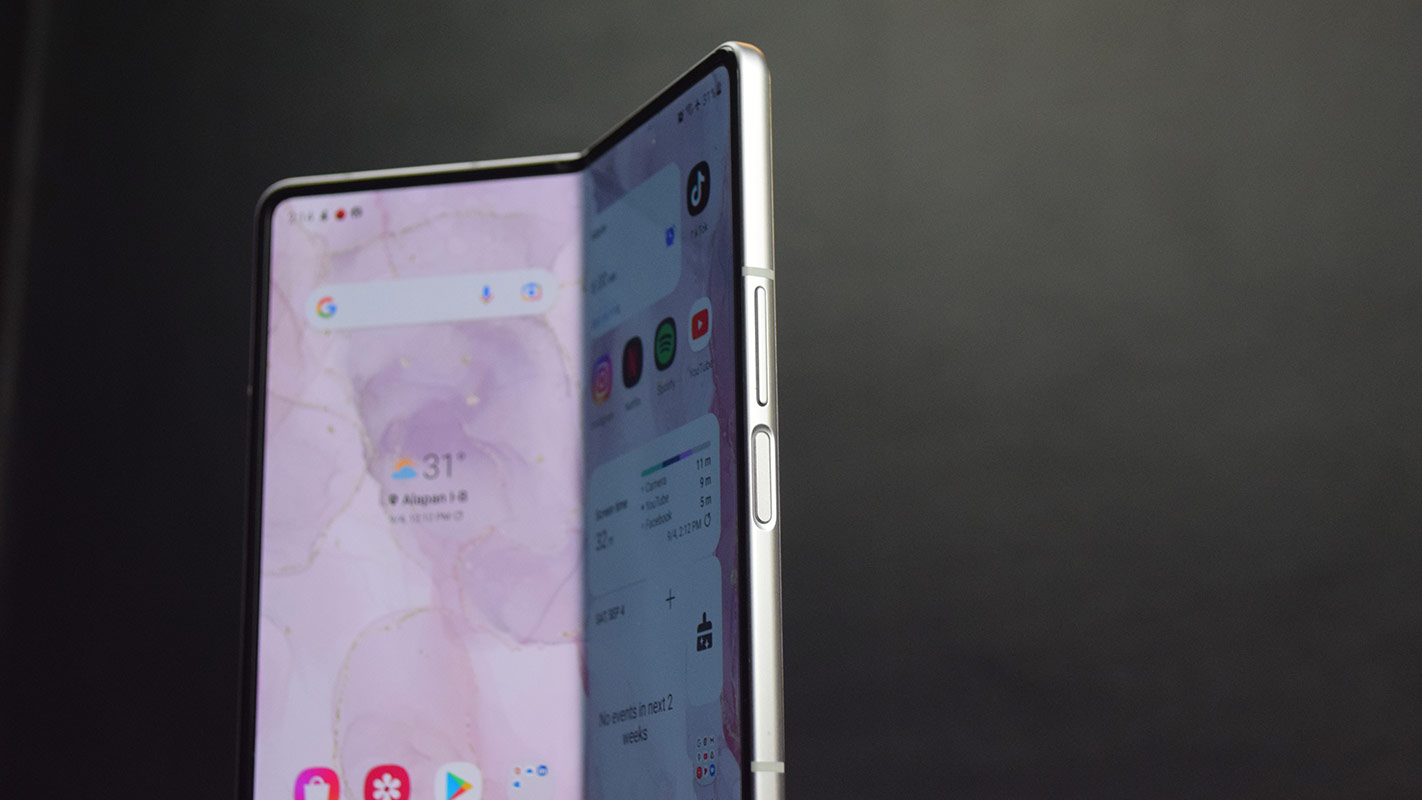 The side key or the power button can function in different ways. If you are in a hurry or have a hard time navigating the device as your other hand may be lifting something, The power button acts as a fingerprint scanner and will easily unlock the device for you.
This slideshow requires JavaScript.
Furthermore, as the cover screen is tall and with a 25: 9 ratio pulling the notification panel down with one hand is quite difficult. But by swiping up or down using the power button will pull the notification panel to see notifications. Also by holding down the power button will summon Bixby to aid you with what you need to operate. It can also be programmed to double press to open the camera or other apps.  It is beneficial indeed, and alternatively, you can use google and Bixby to have voice activation. There are tons of ways to do multitask, and I am quite fascinated.
READ: vivo launched its first self-developed Imaging Chip V1
Selfie on the Rear Camera
This slideshow requires JavaScript.
As I said earlier, you can use the camera to turn the smartphone as a stand using flex mode. But the stock camera app functions more than that. You can use the cover screen's selfie cam or even the rear camera to capture a selfie in a more detailed and quality as possible. It is another level of flexibility and it does its job in just a few taps. The foldable screen also acts as a photo viewer to easily view each photo you took from the app. It's a straightforward process that every user can do.
Overall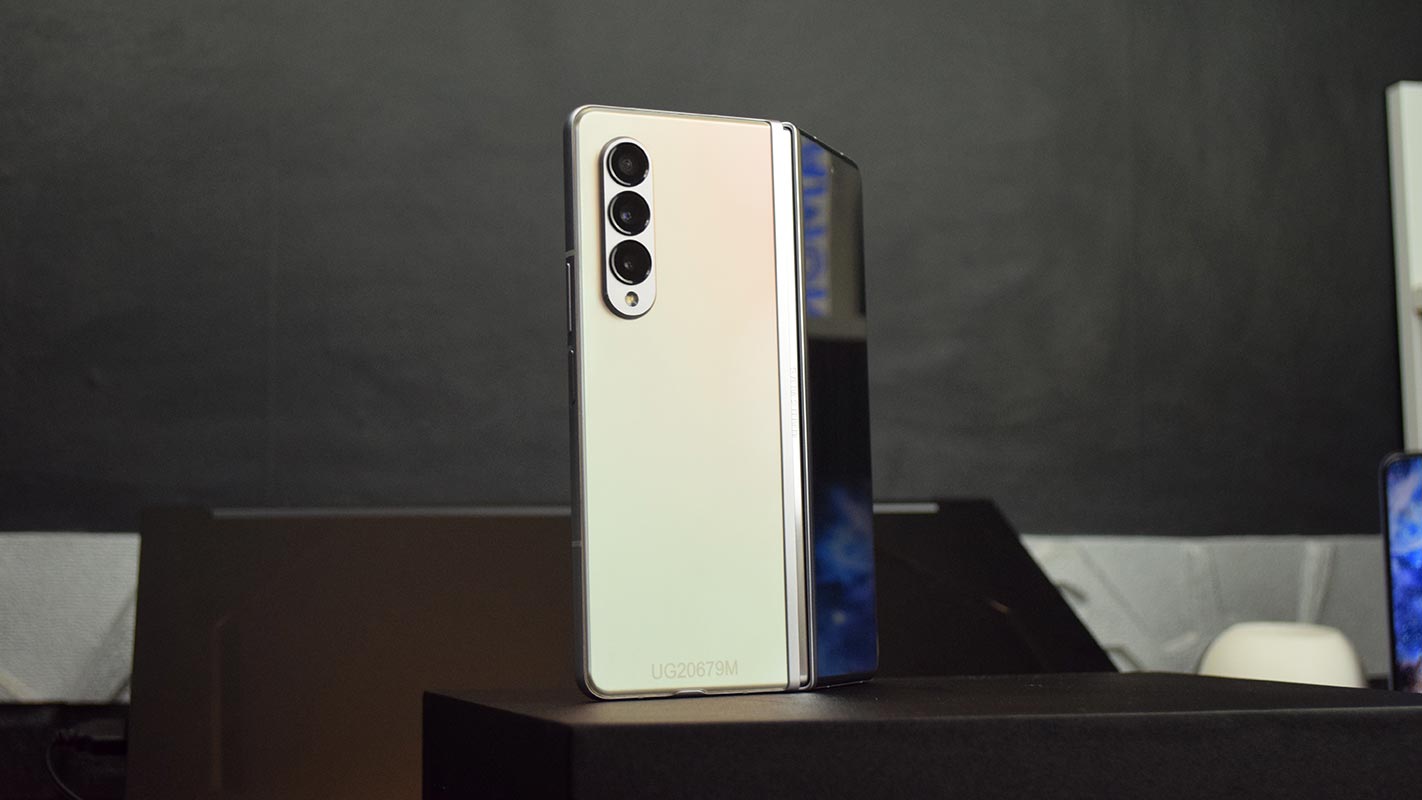 Those are the worth mentioning features and functionality that Samsung Galaxy Z Fold 3 has to offer. It's for a better, faster, and easier multitasking experience in just a single handset. I experience another way of productivity thanks to its latest One UI 3.1.
The price of the Galaxy Z Fold 3 is P87,990 for the 12GB+256GB configuration while adding P8,000 more will give you higher storage, and it is priced at P95,990(12GB+512GB). If you want to learn more about the performance and capability of the Galaxy Z Fold 3, check out our full review.
READ: Samsung Galaxy Z Fold 3 Review – What Could Go Wrong?
Galaxy Z Fold 3 5G Price, Specs, and Availability in the Philippines
Network: LTE/5G
Display: 7.6-inch QXGA+ Dynamic AMOLED 2X Infinity Flex Display, 374PPI, 120Hz Adaptive refresh rate
Cover Display: 6.2-inch HD+ (2268 x 832) Dynamic AMOLED 2X Display, 387PPI, 120Hz adaptive refresh rate
Dimensions (Unfolded): 158.2 x 128.1 x 6.4mm
Dimensions (Folded): 158.2 x 67.1 x 16 ~ 14.4mm
Protection: Corning Gorilla Glass Victus, Armor Aluminum body
Sensor: Fingerprint scanner, face unlock
OS: One UI 3.5 (Android 11)
Chipset: Qualcomm Snapdragon 888 SoC (5 nm)
GPU: Adreno 660
Memory: 12GB RAM, 256GB/512GB UFS 3.1
Main Camera (triple): 12MP (dual-pixel), 12MP (ultrawide), 12MP (telephoto)
Cover Camera: 10MP
Front/Selfie Camera: 4MP under-display
Connectivity: Nano-SIM, e-SIM, WiFi 6, Bluetooth 5.2, NFC
Battery: 4,400mAh dual battery, 25W Charging
Port: USB Type-C 3.2
Color: Phantom Black, Phantom Green, Phantom Silver
IPX8 water-resistance
S Pen Fold Edition (No Bluetooth, compatible with Fold3 only)
S Pen Pro (Bluetooth, compatible with S Pen supporting devices)
(12GB + 256GB)- Php 87,990
(12GB + 512GB)- Php 95,990