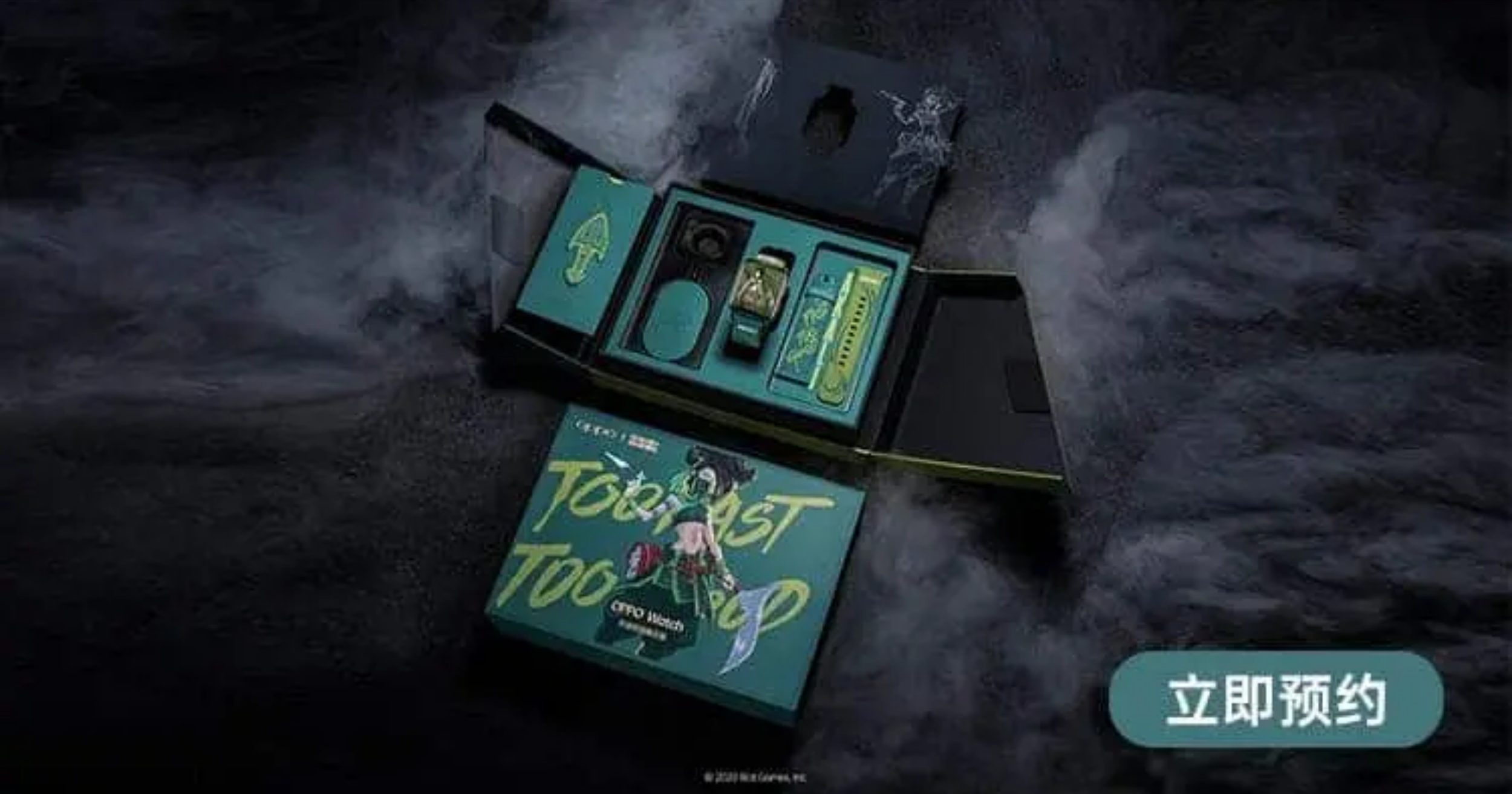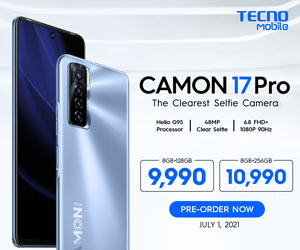 The most prestigious phone lineup, at the moment, from OPPO is its Find X2 Series. For the non-Pro variant, you may not be getting that leather orange design but, the upcoming limited edition Find X2 League of Legends S10 will don a fully customized outfit that reeks nothing but gaming. What's more, it's going to be accompanied by the same limited edition OPPO Watch, clad in a green palette with the same quality as the original Watch.
Though we have yet to see the phone in pictures, the customized smartwatch just got pictured for us to see. Apparently, the OPPO Watch League of Legends will use the 46mm dial instead of the smaller one. The ceramic shell that touches the skin surface remains, but the metal frame gets painted in bluish-green, with a lighter color for the buttons. The soft, silicone strap, however, sports a two-tone finish. You may also expect the same software to go with the hardware, such as a gamer-centric watch face. Functionality-wise, the special Watch retains eSIM and NFC support. Nothing will change, except for the look.
Find X2 and OPPO Watch League of Legends S10 will be announced on October 19th. 
READ: OPPO Find X2 Pro Is Aging Gracefully and I'm Liking It More Than Ever