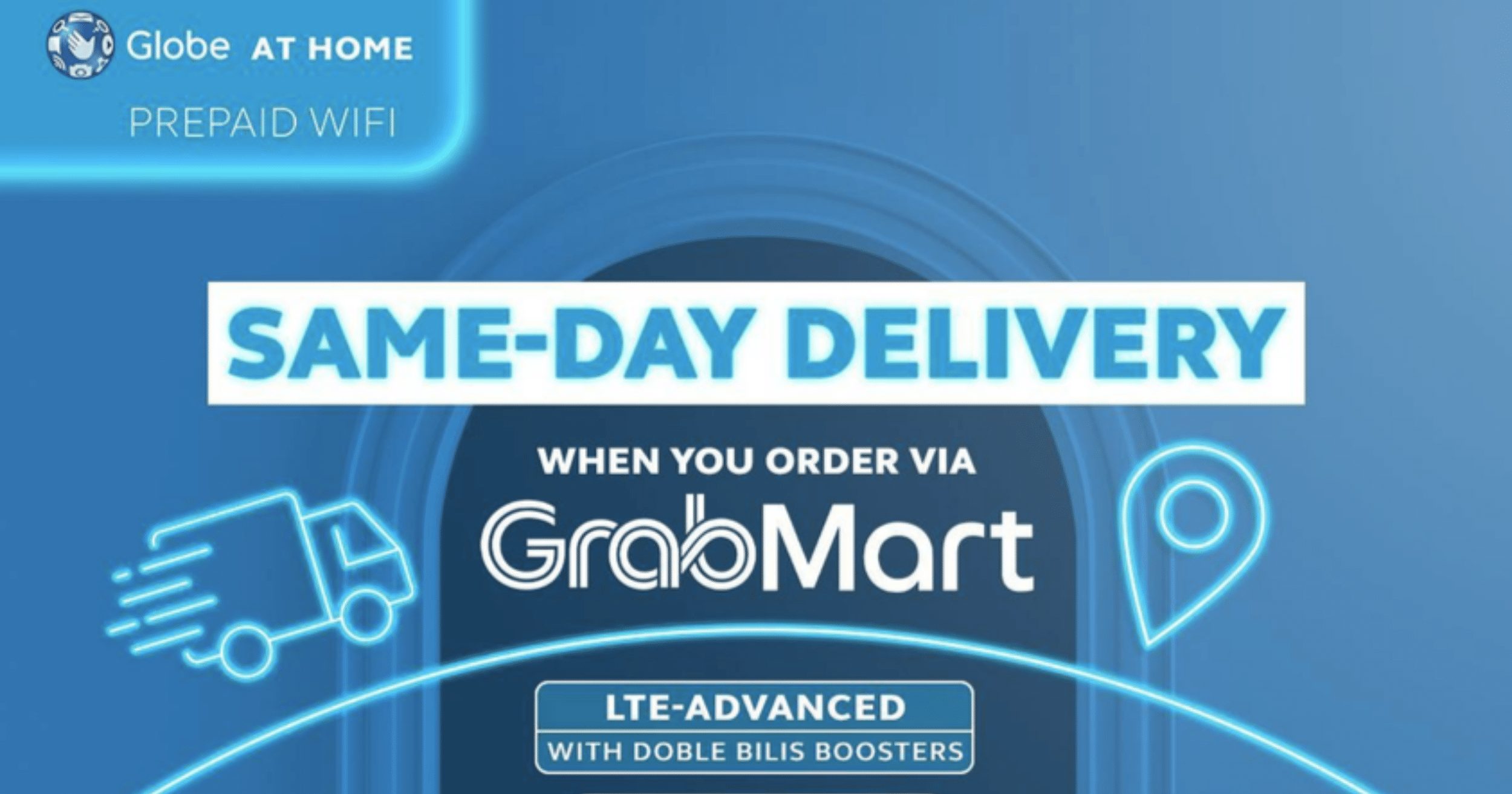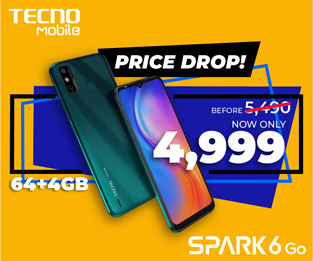 You can have your internet be delivered to your doorstep! Thanks to the partnership with Grab and Globe, your internet can be within just a tap away. With the use of the GrabMart app, anyone can choose Globe's internet products and have them delivered to your house.
According to EJ Dela Vega, Head of Deliveries for Grab Philippines, he shares his thoughts on the importance of being connected especially in this time of need. "Being connected is more important now more than ever. A reliable internet connection enables us to enjoy our favorite movie and music, and it also allows us to be productive and attend virtual meetings, as more companies shift to a work-from-home setup. It's also a necessary instrument for online businesses to grow by reaching a wider audience. Most importantly, being connected allows us to buy groceries and other essentials in the comfort of our living rooms. The partnership between Grab and Globe at Home aims to give Filipinos the chance to enjoy affordable, and reliable internet connection when they need it."
Also in a statement by the Vice President of Broadband Business of Globe, Darius Delgado shared the reason they partnered with GrabMart is to bring their budget-friendly Internet services by Grab's convenient deliveries. He also continues, "Globe's home prepaid WiFi sets the bar for broadband not only because of its larger capacity but more importantly for its affordability and accessibility. We decided to partner with Grab because of the shopping convenience it offers. Customers can order our budget-friendly internet solutions right in the comfort of their homes. All they have to do is browse through GrabMart and choose the package that suits their needs."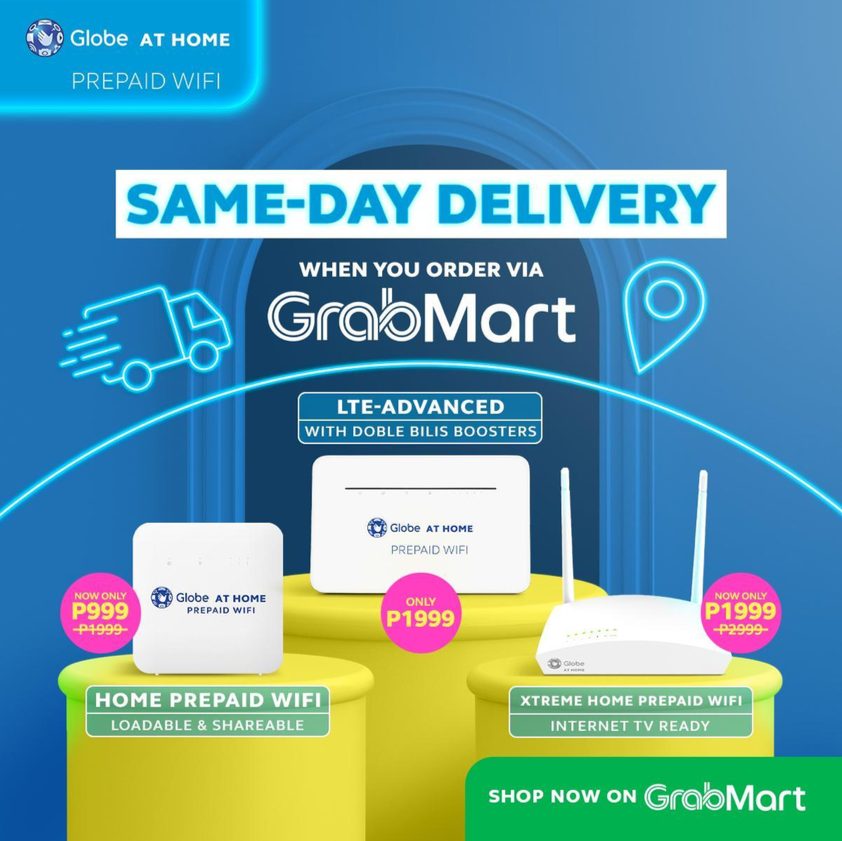 With the use of the GrabMart app, you can choose from Globe's internet products. They have the Globe At Home Prepaid, this allows you to have an internet connection two times stronger and better connection than the Globe MyFi for only PHP999. This can be loaded with affordable data as well as promos and can be shared for up to 6 devices.
Next is the new LTE-Advanced Globe which will provide the whole family the fastest prepaid WiFI over other Globe Prepaid modems, It is equipped with doble bilis boosters that is only for PHP1,999.
Lastly is an all-in-one internet TV box Xtreme Prepaid Wifi. This has about 1,000,000 videos, series, and movies provided by a streaming platform. Also, this will give the whole family high-speed internet through Globe LTE. You can even plug at least microphones if you want to have videoke bonding with the fam or ask Google Assistant for help.
For Globe At Home Prepaid, it is offered with different prepaid HomeSURF promos for as low as PHP99 which can be used and enjoyed by every member of the family.
For both gadgets, on the other hand, this can easily be setup. By just simply plug and play, you can enjoy a fast internet connection through Home Prepaid and Xtreme Prepaid Wifi.
These are all available in the GrabMart app and can be delivered within a 10-kilometer radius. Also, if you have a minimum purchase of PHP900, you can avail GrabMart's Unlimited Free Delivery Promo. Just place the code UNLIFREEDEL. This is only valid until March 31, 2021.
You can check out other details about Globes at Home prepaid internet products in GrabMart's app or visit https://www.grab.com/ph/mart/.
Read: