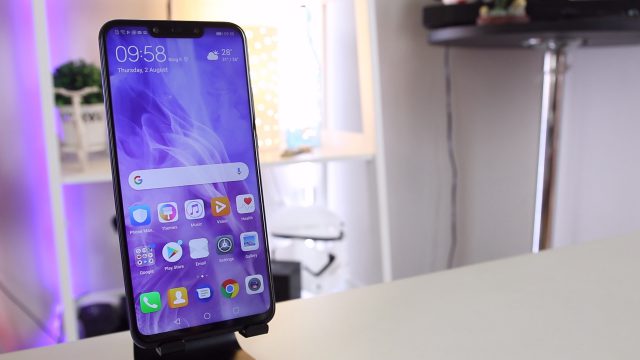 Huawei ended July with a blast by launching the Nova 3 along with the toned down version dubbed as Nova 3i held at Glorietta Activity Center.
The company boasts its AI quad-cam that is said to capture 22 different sceneries and objects for the rear and 8 scenes for the front. Impressive as it may sound, we tested to see if Huawei Nova 3 is the new flagship to beat.
| | |
| --- | --- |
| SPECS | Huawei Nova 3 |
| Display | 6.3″ Huawei FullView FHD+ display,  2340 x 1080 resolution, 19.5:9, 3D Glass, 409 PPI |
| Chipset | HiSilicon Kirin 970 |
| GPU | Mali-G72 MP12 |
| Memory | 6GB RAM, 128GB internal storage |
| Rear Camera | Dual: 24 MP (f/1.8) + 16 MP, Autofocus, AI camera, BSI, Dual-camera zoom |
| Front Camera | Dual: 24 MP (f/2.0) + 2 MP, Digital Zoom |
| Colors | Red, Black, Iris Purple |
| Battery | 3750mAh battery |
| OS | Android 8.1 (Oreo), EMUI 8.2 |
| Price | PHP 25,990 |
Design
The Huawei Nova 3 is built in a glass front and back along with a metal frame. It measures 157.0 x 73.7 x 7.3 mm and weighs 166g. As what is expected for flagships nowadays, it sports thin bezels and a notch on the display.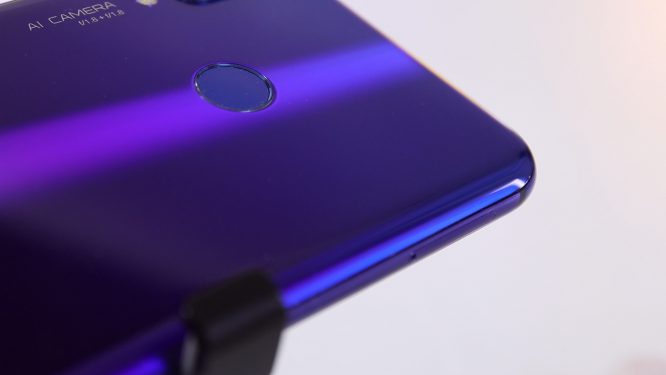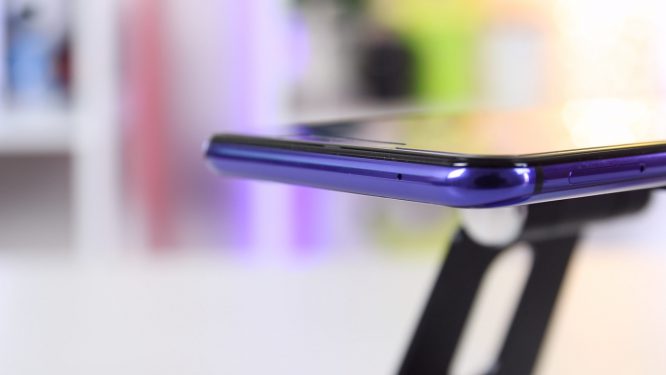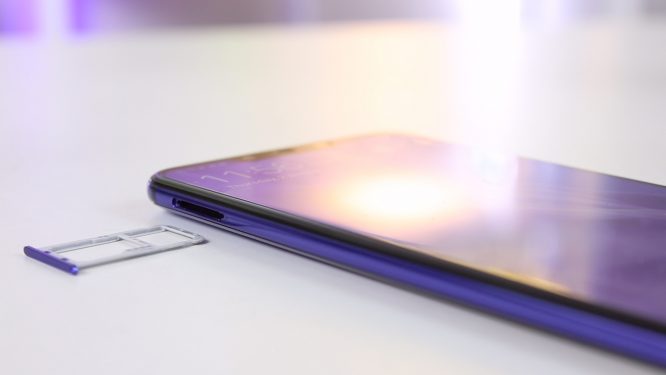 Moving at the back panel is a glass which can be easily smudged with fingerprints. It has a vertically aligned dual camera setup as well as the fingerprint scanner and the company branding at the bottom.
Physical buttons are located at the right side while the SIM tray is at the left. Fortunately, Nova 3 still comes with a 3.5 mm audio jack which is at the bottom alongside with Type-C port and speaker grilles whereas the top has a sensor.
Overall, we commend Huawei coming up with Nova 3 design. It looks slick and modern with curve edges and glass back panel. However, the downside is the fingerprint-prone glass finish which can be solved with silicon clear case included in the package.
Display
The Huawei Nova 3 features a 6.3″ Huawei FullView FHD+ notched display with a resolution of 2340 x 1080 pixels and an aspect ratio of 19.5:9. Its screen was bright enough and it managed to produce a good color representation under broad daylight. The color also doesn't change when viewed from different angles. We also tried taking some shots outside and we didn't have any issues with looking at the screen.
Take note that users can customize the display color temperature at display settings (Settings > Display > Colour mode & temperature)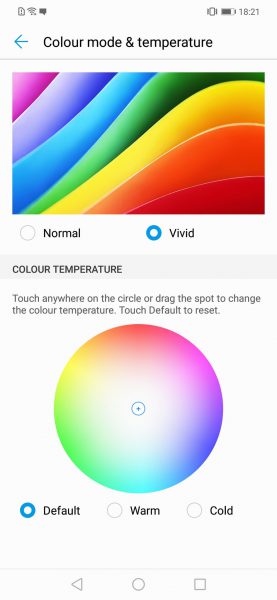 Eye comfort feature is also provided to filter out blue light to relieve visual fatigue. (Settings > Display > Eye comfort) 
It is always nice that manufacturers hear what consumers say about their product, one of these is their negative feedback towards the notch. This made Huawei and other manufacturers added the hide notch feature. (Settings > Display > Notch)
Camera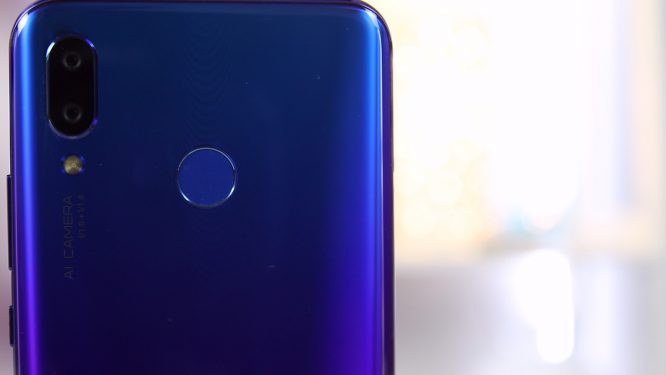 Huawei Nova 3's major selling point is their AI quad camera which consists of a dual 24-megapixel + 16-megapixel both having f/1.8 aperture supported with AI that recognizes and enhances 22 different sceneries and objects. Meanwhile, the front-facing comes with another 24-megapixel sensor with 2-megapixel supported with AI that also recognizes and enhances 8 scenes.
It also has an HDR Pro feature that enhances the selfies and Qmoji which enables the users to animate the characters using facial expression and movements.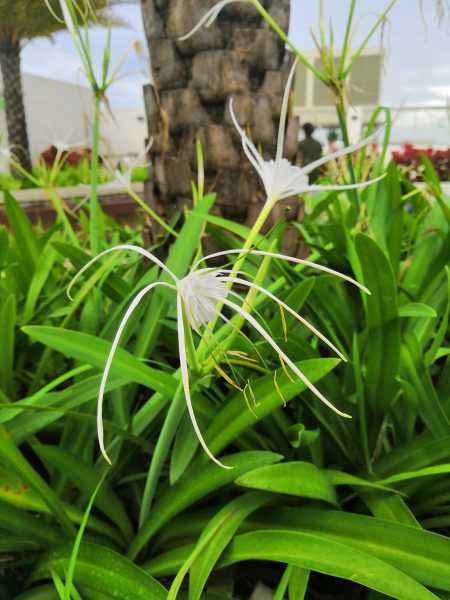 Honestly, we were stunned at how vibrant the photos are in AI feature especially the leaves. It made it looked like it went through the editing process which is a good thing because anything shot from this phone can be Instagram-worthy with right angle and lighting.
As compared with the HDR, the AI came out better as it exposes more details from the trunk to the leaves. Just like the first photo, it immediately recognized as a plant with an AI feature leaving it with higher color saturation than HDR that was also supposed to enhance the photo.
Earlier we mentioned that the rear camera can recognize 22 different scenes and object, well this photo shows that Nova 3 identified this plant as Autumn Leaves. It's a great improvement that Nova 3's AI can recognize specific things.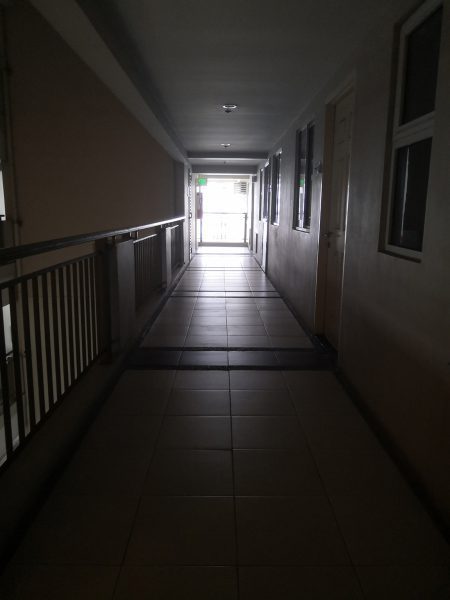 On a different lighting situation, the camera quickly adjusted to adapt on lowlight by allowing more light to expose dark areas.
Another lowlighting test shows that Nova 3 can capture details with clarity as the lights inside the bottle didn't scatter.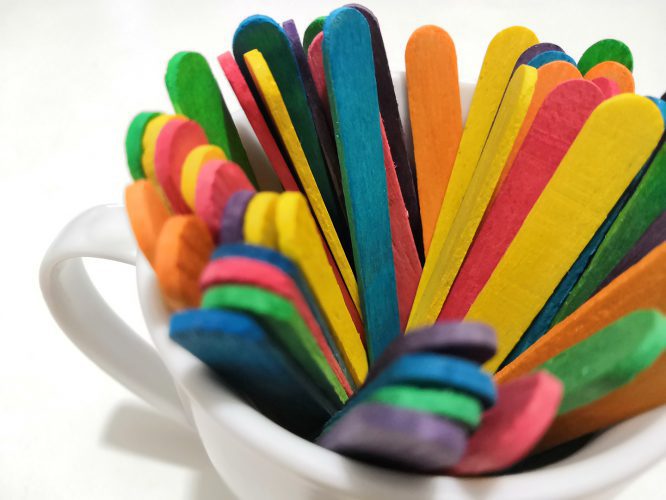 Overall, Nova 3 rear camera captures vivid photos using AI features making it look more pleasant than photos that are close to its natural color.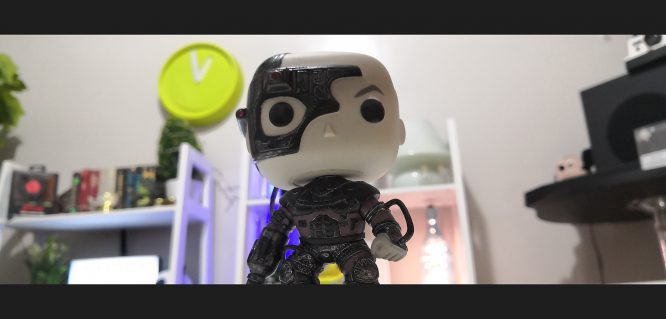 Another interesting feature is the cinematic portrait, that enables you to shoot photos on a cinematic aspect ratio.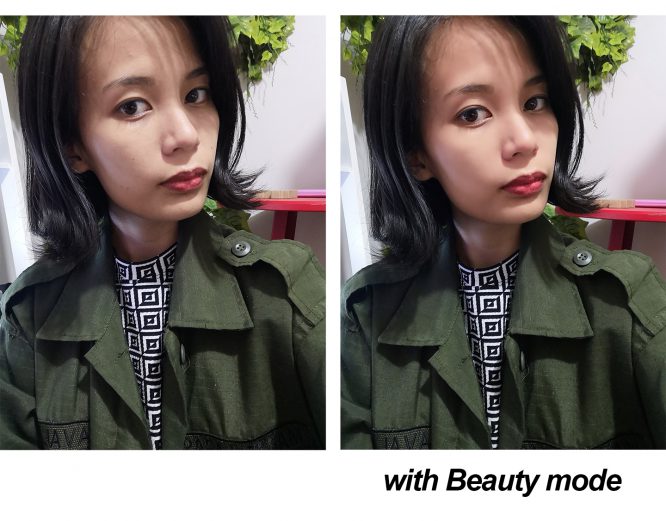 Going to the selfies, the normal did well as it got almost accurate color from the subject to the color of clothes and other objects. Meanwhile, beauty mode made small changes with color and it's obvious on the skin. From pale to a pinkish color, it has made the subject look flawless without looking artificially enhanced.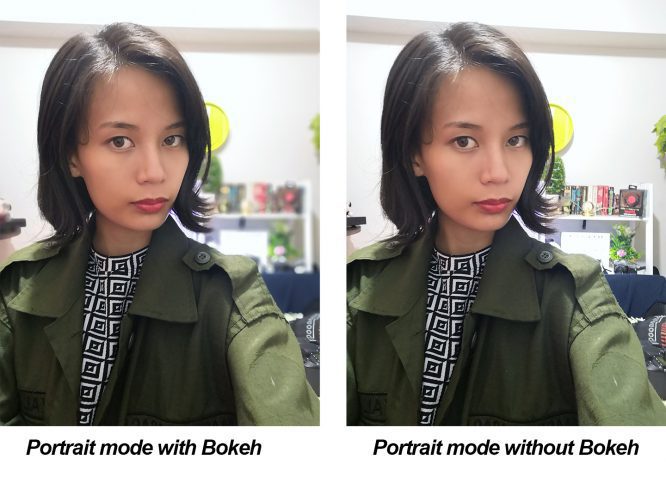 Using the portrait mode, we made use of the Bokeh effect and it blurred the back with a right amount of blurriness levels. It has also read the subject as well as some edges of the subject weren't blurred. Without the Bokeh shot looks like just like from midrange smartphones. It might be because of the lighting but it looks like an average shot.
With the dual camera, it is not surprising that Huawei Nova 3 looks good on low-lighting. And we liked what Huawei did on front-facing camera by adding this always-on feature with bright lighting on screen. It made the subject look clearer on low-lighting without overdoing it just like with the traditional camera flashes.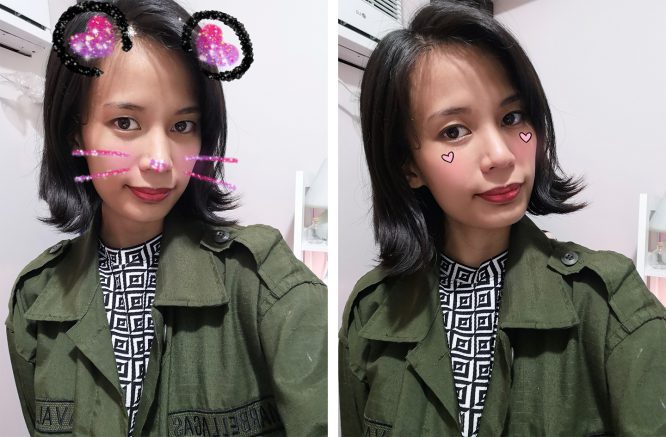 Lastly, one of the main features of the camera are the AI lens which has 3D Qmoji that is their own version of iPhone X Animoji, Effects which are the stickers or Snapchat-like filters, Gesture effects are can be controlled with hands, Backgrounds, and 3D objects that are mostly 3D Penguins. These effects are really enjoyable and fun especially with interacting with friends on social media.
Features and User Experience
The Huawei Nova 3 is powered by HiSilicon Kirin 970 paired with Mali-G72 MP12 GPU carrying 6GB of RAM and 128GB internal storage that can be expanded up to 256GB via micro SD card.
For the security, it has a fingerprint scanner and face unlock feature which is usual for flagship phones. The fingerprint scanner worked well while the face ID struggles on recognizing faces especially while wearing glass and on low-light. What we liked is when your face was recognized, it still requires the users to slide the screen to completely unlock the phone.
There is also an added part on the settings that suggest some features that can be customized for users' efficiency.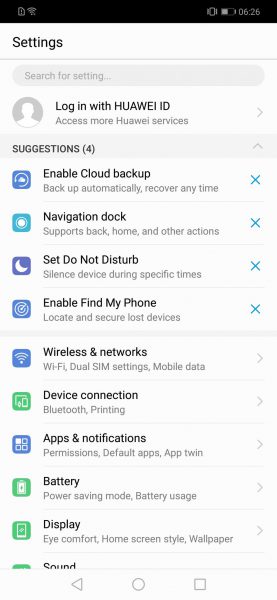 Equipped with top of the line specs, we played and tested high graphics games such as Asphalt 9 and Arena of Valor. As what is expected, it went smoothly. Combined with 6.3-inch screen Huawei FullView FHD+ display with a powerful processor, the gaming experience is seamless and enjoyable.
Benchmarks
We tested the Huawei Nova 3 using the following benchmarking tools and here are the results:
| | |
| --- | --- |
| Benchmarks | Huawei Nova 3 |
| Antutu | 205911 |
| Geekbench (single-core) | 1903 |
| Geekbench (multi-core) | 6652 |
| PCMark Work | 7428 |
Battery
Although it took 2 hrs and 30 mins worth of charging, it surprisingly lasted for two days with casual gaming, web, and social media browsing, and video playbacks. Light usage in Huawei Nova 3 really lasts for a long time which compensates for its slow charging time.
| | |
| --- | --- |
| Battery | Huawei Nova 3 |
| Battery | 3750 mAh |
| Battery Life | 49 Hrs |
| Charging Time (10% – 100%) | 2 hrs 30 mins |
Audio
We tested the audio on different music genres and by watching a couple of videos. As what we expect for a flagship smartphone, it sounded well even at full blast. It may not be the loudest out there, but Huawei Nova 3 provides a clear sound good for gaming and entertainment.
Verdict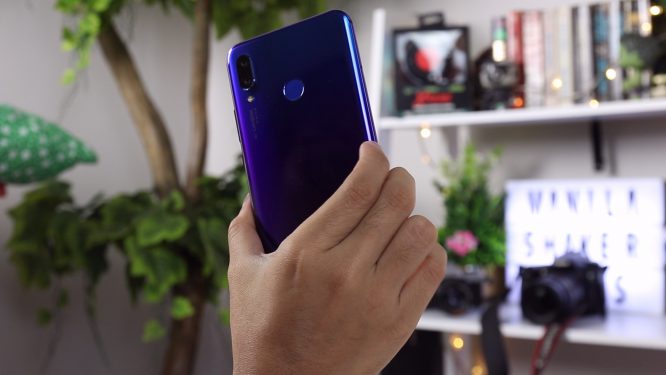 As a flagship smartphone, it is expected to give consumers a great gaming experience, high-quality photos and seamless web browsing that lasts for a long time. All these standards met as we tested the Nova 3. However, our experience will not be the same as the others in real life that's why in the end it will be all up to the users' perspective.
The Huawei Nova 3 is available in colors – Black, Blue, Purple, and Gold for the standard price of PHP 25, 990. This is set to be available on August 11 this year.