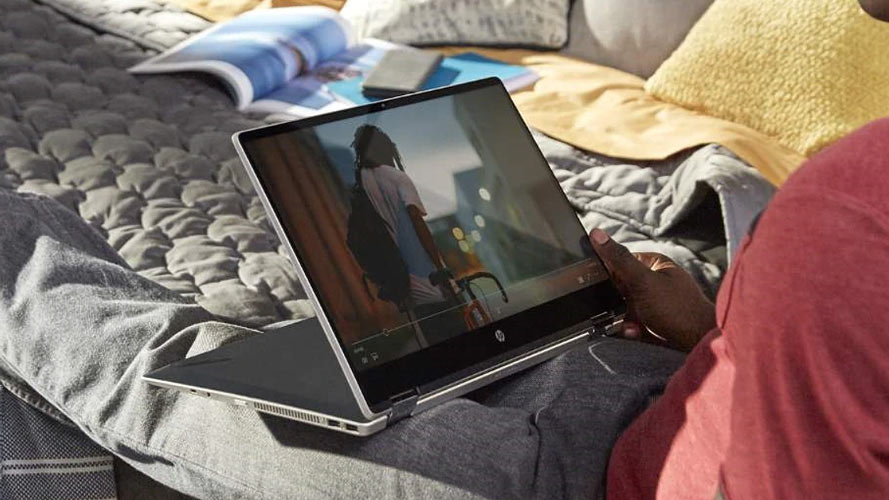 With the pandemic forcing more workforce and students to keep their tasks online, more people are looking for a capable machine that could keep to the most demanding apps and answer to their multitasking needs.
Just a couple of weeks ago we posted an insightful guide on the different points and features to look for buying a laptop or Windows-powered computer. Enter the HP Pavilion x360 Convertible, it's a powerful and sleek hybrid computer from HP that checks all requirements that we are looking for a laptop.
READ: Top Features to Look for when buying a new laptop
360-hinge provides different transformations
The HP Pavilion x360 Convertible offers different modes including a tablet mode on which you can use a dedicated touch pen. There's also a tent mode for more comfortable viewing and streaming. While both the traditional laptop and flat mode are also part of the versatile functions that the hinge brings in the table.
With a solid silver metal and glass build, the HP Pavilion x360 Convertible with 14-inch touch display remains easy to handle–thanks to its 1.5 kilograms weight and 0.78 inches thinness.
Professional touch display for writing or drawing
Despite having a 14-inch 1080p sharp and accurate screen, the bezels are quite thin, thus, making the overall form comparable to the smaller 13-inch laptops.
We also like its display technology because it makes the use of the capacitative pen for drawing or handwritten recognition tasks accurately while the IPS outputs bright, sharp, and true-to-life colors that are very useful for our photo and video editing needs.
Premium audio
We tested the sound quality of the HP Pavilion x360 and so far the Bang and Olufsen technology is impressive. The loudness is above average while keeping the bass and treble balance which is rare in most laptops but reserved only to high-end ones. Considerably, the quality is premium and which any audiophiles can appreciate when binge-watching any Netflix series.
Latest Intel 10th generation and Nvidia graphics are present
Available with a 10th gen. Intel Core i7 processor and Nvidia MX250 graphics, the HP Pavilion x360 is one of the most powerful hybrid laptops for its category. It easily handles our intensive performance test as well as the graphics-demanding tasks. The large 8GB RAM and 1TB HDD / 256GB SSD boost the multitasking performance and storage capacity of the laptop respectively.
The added flexibility is brought by a set of ports that include a Type C, two full-sized USB A, multi-card reader, and HMDI–all are pretty useful for transferring files and casting your reports into an external display.
Price and availability
For P63,990 price, the HP Pavilion x360 Convertible is a solid tablet and laptop all-in device that is more than enough for office and school works. It comes with powerful hardware, useful ports for any type of work, and premium hybrid design. It runs Windows 10 and comes with Microsoft Home Office and Student pre-installed on top of other office and school apps you can download from the Microsoft Store.
You can buy the HP Pavilion x360 online through Shopee, Lazada, or any authorized HP retail partner.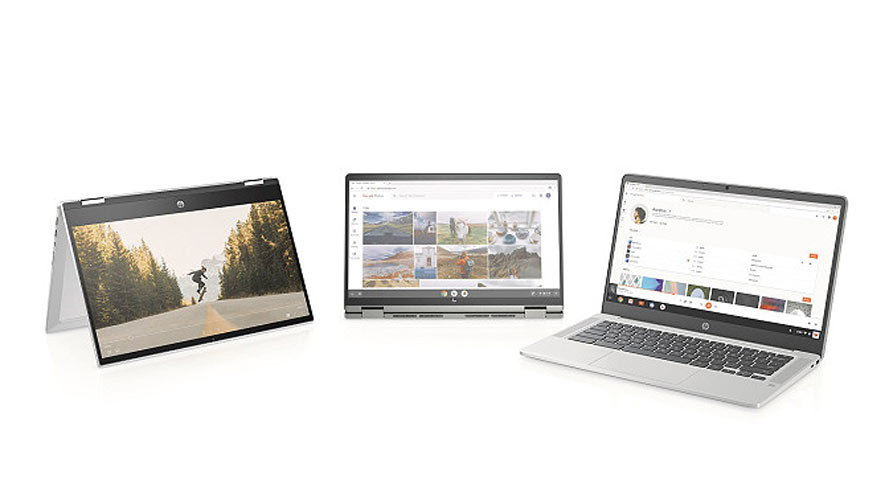 HP Pavilion x360 Convertible 14-dh1063TX model specs, price, release date in the Philippines
Display: 14-inch touch IPS LCD, 1920×1080 resolution, 250 nits brightness, pen support
Design: Convertible / Hybrid with x360-hinge, 1.5kg weight, 19mm thickness
Ports and connectivity: USB Type C 5Gbps, 2x USB Type-A ports, HDMI 1.4, Card Reader, 3.5mm Audio, Bluetooth 5.0, WiFi ac
CPU: Intel Core i7-10510U 10th gen. with 1.8GHz tot 4.9GHz speed
GPU: Nvidia MX250 graphics with 2GB video memory
RAM: 8GB DDR4
Memory: 256GB PCIe SSD + 1TB HDD
Audio: Dual Speakers, Bang and Olufsen
Battery: 3-cell, 41 W-hr
OS: Windows 10, Windows Home Office and Student 2019 pre-installed
Availability: July 2020 at Lazada, Shopee, HP, and authorized stores
Price: P63,990 Philippine pesos