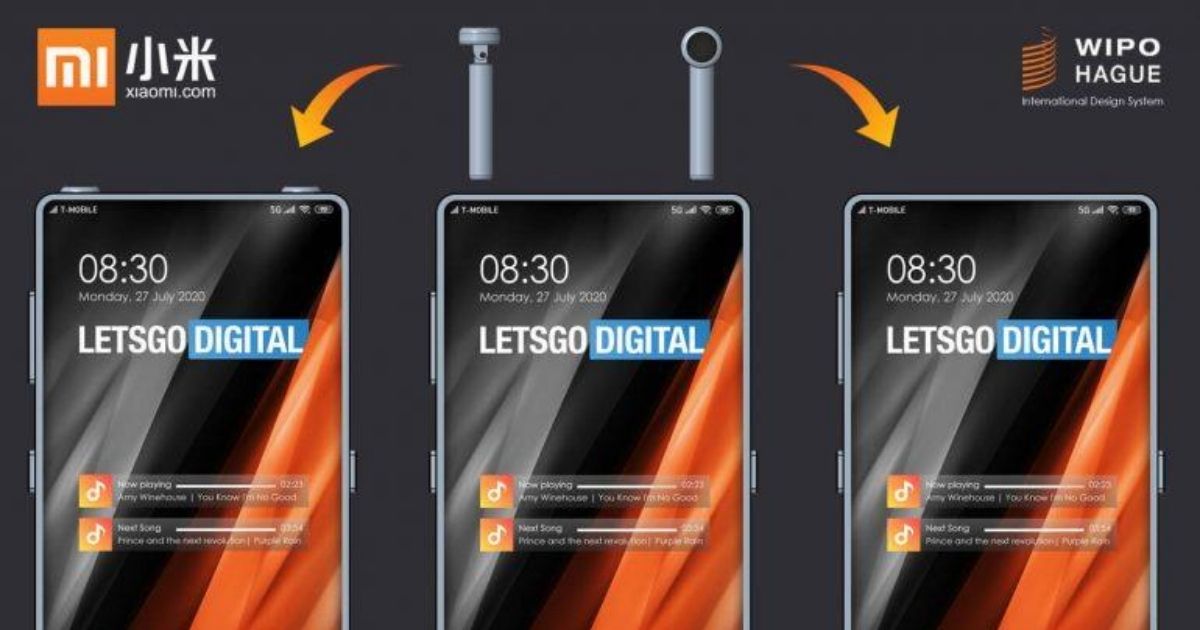 Ever since Apple took the courage to remove the headphone jack on its iPhones, we see more and more phones without it. While it did spark controversy, it also paved the way for truly wireless earbuds. Thanks to that new money-making opportunity, nearly every OEM has its earbud. A couple of years later, even mid-range phones are starting to ditch the jack. Though understandable, given wireless is the future, we're still talking about relatively affordable phones. In the case of Xiaomi, it looks to embrace the wireless future by patenting a phone with in-house wireless earbuds.
Well, if Samsung can slot-in a pen inside its Note series, why can't Xiaomi? Thanks to LetsGoDigital that discovered the patent, we have a good understanding of how the company might tackle the wireless future. Based on the leaked images, the earbuds slot into the top portion of the phone. The earpiece is in a small rounded shape that lay flat when tucked in. As for the stem, it seems to be the same size as most budget TWS. Interestingly, the volume rocker and another button seem to be unaffected. However, there's no selfie camera here. Obviously, this is only a patented design, so this won't be the final look if it'll ever develop. 
In a way, it feels like the phone is modular. But then again, there are hindrances along the way. And the number one thing to take note of is the battery. Due to the lack of available area, the phone will likely carry a small battery. On top of that, the earbuds need to recharge too. But regardless, this is an interesting take from Xiaomi.
 READ: Cost of iPhone 12 Series Revealed With a Starting Price of P32K($649)