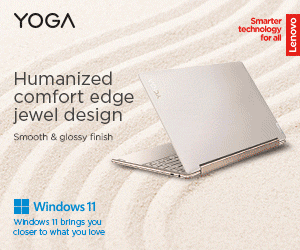 Best Android phones with rose gold and pink metal design
A smartphones function is one of the most important factors in how someone decides on purchasing one, though sometimes, people decide on buying a particular smartphone, not for their well-endowed features or even for their high-end specs, but for something else entirely, their design. With that, we wanted to highlight on this list 6 smartphones with pink or rose gold metallic design.
Also, if you have any questions or thoughts regarding this particular post or any other, simply just hit us up on the comments section below. We'd love to hear from you guys and responding to your concerns helps us improve our content.
Sony Xperia X
Sony's recently introduced Xperia X packs a lot of interesting stuff in its pocket. One, in particular, is its decent Snapdragon 652 chip and excellent 23MP/13MP wide angle camera pairing that is considered to be one of the "best in selfie shooting" at this point in time. Regardless, people who're into design more won't be disappointed with this pick. Despite focusing more on camera performance, the Sony Xperia X is by no means a design less device. For one thing, it has the typical colorization of Graphite black, Lime Gold and Rose Gold, which has been one of the more staple color variants for top-notch Xperia phone, that alone should satisfy the more design-oriented smartphone users.
See also Sony Xperia X and XA official in PH
Sony Xperia X specs, price, release date in the Philippines
Apple iPhone 6S
Apple's 2015 flagship, the iPhone 6s has been well-received by the public (well, mostly those who can afford it) for more reasons than one. The iPhone 6S might shall we say, a bit costly for everyday men and women, but we can understand that the phone is quite stylish on its own personally right. The 4.7-inch petite-looking iPhone 6s is metal-made and it does add up with the premium factor that Apple's iPhone is obviously well-known off. Adding up is their offering of the classy and sophisticated looking Rose Gold variant, that will cost a little bit extra than the other color variants. Nevertheless, whether you hate or not, the iPhone 6s is indeed one heck of a classy device.
See also iPhone 6S full review
Apple iPhone 6S specs, price, release date in the Philippines
Apple iPhone 7
The next-in-line Apple iPhone 7 has been shared via leaked images and photos and by the looks of these images and whether they're true, the next iPhone 7 will stick to its typical design roots, but with a few twists and turns. A few interesting changes are the absence of 3.5mm audio jack, which many Apple fans have had trouble accepting. However, since the iPhone 7 is focusing more on efficiency as it looks to add up a waterproof feature, we can say that the trade-off at least seems quite reasonable. To add, the iPhone 7, like its predecessors will offer up a Rose Gold color variant and it should look as premium as the iPhone 6S or even more, thanks to the few new tweaks in overall design.
See also Xiaomi Redmi Note 3 vs iPhone 6s review comparison
Apple iPhone 7 specs, price, release date in the Philippines
Sony Xperia X Performance
Sadly, the Sony Xperia X Performance won't be showing off in the PH market, unlike it brethren, the Xperia X, and Xperia XA. Nevertheless, the Xperia X Performance is still quite a device to look forward to, since this device provides the efficiency of IP68 at the user's finger tips.  Adding up to its massive waterproof and dustproof feature is that it's powered by Qualcomm's top-dog chip, the Snapdragon 820, while carrying the same 23MP/13MP camera pairing seen on the Xperia X. Like the Xperia X, the Sony Xperia X Performance won't be going down in the design department, thanks to its interesting color variants and metallic body. Surely, if somehow, the Sony Xperia X Performance is released via online stores only, it's quite a device that you should take into consideration.
See also Sony Xperia X Performance vs Z5 Premium specs comparison
Sony Xperia X Performance specs, price, release date in the Philippines
Samsung Galaxy C5
Samsung is also looking to introduce a new line of budget phones, under C-series lineup, with this year's lineup being started by the Samsung Galaxy C5. The Samsung Galaxy C5, despite being expected to be under the mid-range category, seems to still pack a punch, that can even be said as flagship-worthy. The Samsung Galaxy C5 packs a 5.2-inch 1080p FHD display, backed up by a Snapdragon 617 chip. Adding up is its excellent 4GB of RAM, with offerings in ROM ranging in from 32 or 64GB. It'll also run on a recently updated Android 6.0.1 Marshmallow, which is a nice little addition to the pack. Design-wise, the Samsung Galaxy C5 is rather more of a minimalist, focusing more on the easy-to-handle approach in terms of exterior design, while still delivering very interesting color variants, such as Rose Gold.
See also Samsung Galaxy C5 vs A5 2016 vs J5 2016 specs comparison
Samsung Galaxy C5 specs, price, release date in the Philippines
Samsung Galaxy C7
Adding up to the list is the 6th entry, a more premium version of Samsung's Galaxy C5, the Samsung Galaxy C7. The Galaxy C7 alone throws in a bigger 5.7-inch 1080p FHD display, as well as packing up a better Snapdragon 652 octa-core chip. Other than those mentioned, the Samsung Galaxy C7 seems to keep the Galaxy C5's core specs, with an added exemption in battery capacity. Like the Samsung Galaxy C5, the Galaxy C7 offers up the same color variants and minimalistic design, all wrapped up in a bigger package, which to some may be something to look forward to.
See also Samsung Galaxy C7 vs A7 2016 vs J7 2016 specs comparison
Samsung Galaxy C7 specs, price, release date in the Philippines