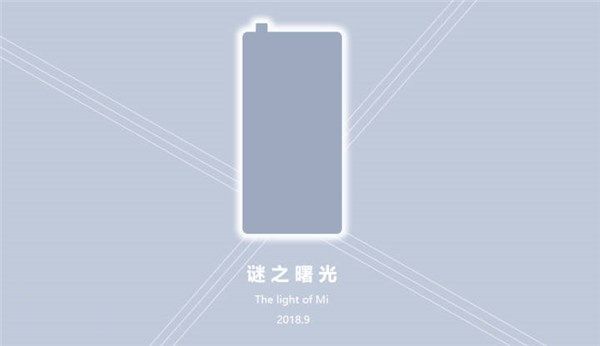 The most innovative solution to the bezel-less smartphone so far is set to make a comeback through Xiaomi phone called the Xiaomi Mi Mix 3.
Xiaomi Mi MIX lineup is popular with its all-screen smartphone which impressed the people since 2016 when they launched the concept of Mi MIX. This was followed by Mi MIX 2 which made available globally and then the Mi MIX 2S came with updated specs.
The new leak that surfaces on a Chinese website, its design suggests that it will be built with a pop-up camera. It also has a tagline underneath that says 'The light of Mi'.
This line could mean so many things, like a vibrant screen or an LED flash in the front, since it will have a pop-up camera.
Xiaomi really wants to keep up with its competitors by riding to the current trend of the motorized camera. But will they beat the firsts? We'll see in September 2018.