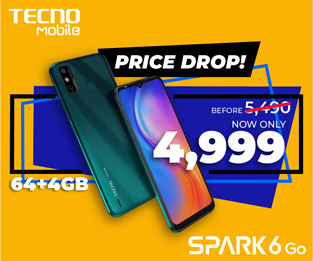 Xiaomi is known for its affordable smartphone offerings like the Redmi series and the Mi for the midrange and flagship counterparts. However, with the expansion to other regions like Europe as well as improvement of its devices quality, the company will soon incorporate price adjustments to their upcoming devices like the Mi 9. This was a remarkable hint from the Xiaomi CEO itself, Lei Jun.
READ: Samsung Galaxy M20 now available for P10,990 in the Philippines
For example, the current Mi 9 base model retails around for P21,000 in China while the European model gets a P26,000 SRP. There's a big chance that pricing for other regions like India and the Philippines will be pricier too.
The Redmi Note 7 was launched in India last week but instead of a 48MP dual camera, the phone has a 12MP for P8000 pricing which is a big difference compared to China's offering.
Both the Redmi Note 7 and Mi 9 will soon become available in the Philippines. The pricing for these devices remains a mystery. Accounting the price adjustments in other regions, the Philippines may also get these more expensive retail prices.
Read: Redmi Note 7 Pro has a Sony-made 48MP camera for P12k price