Samsung and Apple always lead the mobile industry when it comes to innovation and bringing exciting features to the market. Seemingly feeling the peak of smartphones recently, these major brands would rather focus on refreshing their flagship phones instead.
With that said, it paves the way for Chinese manufacturers particularly Oppo to bring innovation to their side and (hopefully) to consumers in time. What started as a showcase of engineering prowess last year with the company's 5X zoom, Oppo is promising to bring the 10x version to market instead.
If you think optical 10x zooming isn't exciting enough, well, check out a few reasons why it should excite you and the rest of avid mobile photographers.
The Best Features of Oppo's 10x Zoom
Get closer, no, closeeer
Obviously, zooming only means getting closer to the subject. The general mobile consumers continue to see more with ultrawide sensors getting to numerous phones recently. But after being spoiled by LG V20 for a year, I never realized that I equally love using the telephoto lens on the Note 9 to clear the distraction and just focus on the subject.
And with 10x the capacity (from an ultrawide-angle), just imagine the portrait shots you could take without ever moving from your feet. No more photobombers.
Camera quality
Smartphone camera quality keeps getting better and better over the years. It's already reaching the point of a go-to camera from being an action camera to a reliable vlogging rig.
When it comes to optical zooming, the industry caps off at 3x zoom – found on the Mate 20 Pro. Beyond that, hybrid zoom or digital zoom gets utilized. In practice, these two types of zoom sacrifices quality. And that's exactly what Oppo is trying to mitigate at 10x – lossless quality at 10x zoom.
OIS presence
To keep a zoomed-in image at best quality, the camera needs good Optical Image Stabilization presence. Brands keep blinding consumers with massive pixels on the camera. But one important thing that it should come is OIS. It basically keeps the shot steady from slow (and sometimes) extreme movements.
As you zoom in closer, notice the viewfinder gets more sensitive to hand movements even from the slightest twitch. At 10x optical zoom, Oppo is also showing that it has great OIS in the works too. Should it be as great as what we expect, you won't be needing a 3rd-party stabilizer in the future.
One step closer to DSLR quality
Essentially, a fixed focal length keeps a smartphone camera from getting to DSLR quality. Hence, more cameras get added to a phone like the absurd 5 cameras of Nokia 9 Pureview. By having multiple focal lengths at bay, the sensor can recognize the background and foreground from different lengths. As a result, it creates an almost-natural bokeh effect at a larger scale. Although AI manipulation is present for that, it's not as accurate as from a mechanical part.
Smartphone (and camera) design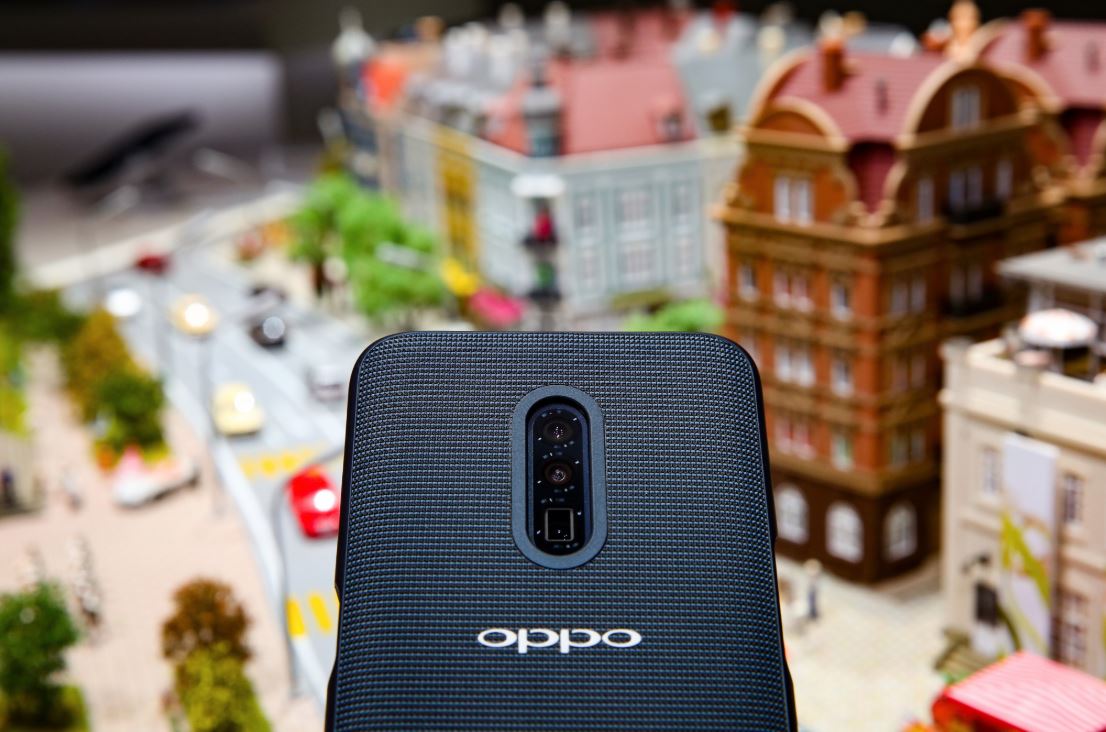 You might have not noticed this but the 5x zoom smartphone of Oppo last year came thicker in width compared to what they have this year. In a periscope manner, the company made the phone feel like a typical slim phone while upgrading zooming capability twice. If that's any indication, the smartphone, as well as camera design, get better together without sacrificing user experience.
Who knows what could happen in the following months. We could get another periscope-style camera implementation or something exciting like the Nokia 9.
If you think Samsung and Apple have stopped trying to innovate, well, not entirely. Major brands have been working on the background, developing this kind of technology among others. They just choose to keep quiet about it until it's ready for the market to use. But for now, Oppo is at the stage enjoying the limelight.
Check out: