OPPO continues to deliver innovations to its mobile devices — from telephoto cameras to motorized cameras and fullscreen displays. In a bid to achieve that zero bezels on a smartphone display, the company is touting its "Waterfall screen" technology. Compared to Samsung's curved display from the popular S and Note series, OPPO's take pushes the boundaries, literally, by curving it further to 88-degree angle. As a result, the side bezels are nearly invisible when directly looking at the display.
A lot of R&D resources went into this technology to pave the way for future smartphone designs. While OPPO didn't reveal anything more about this Waterfall screen, there are three key things that we like to mention.
READ: OPPO Unveils Limited Edition FC Barcelona Reno 10x Zoom
Buttons
Due to the bigger curvature of the display, the place for buttons is gone. Instead, you have the half screen and half glass. There is a possibility that OPPO would utilize the larger curved portion for on-screen functions. Given there were concept phones that shows neither the existence of ports nor buttons, it's a future that we might end up getting. However, not a lot of people are fond of curved displays. This brings us to the second point.
Usability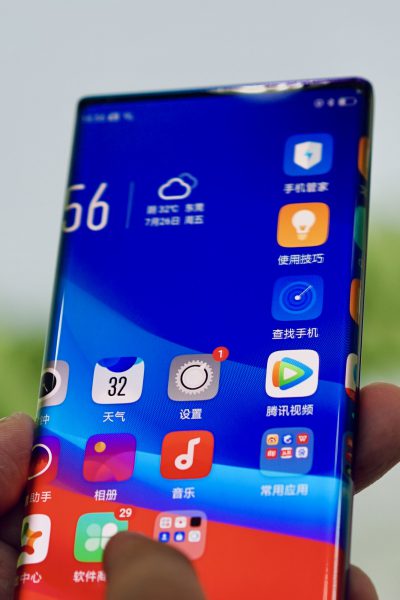 The most common user experience problem in using a curved-display phone is accident touches. Especially when navigating the device, on one hand, palm touches are often recognized. Although OPPO could make palm touch rejection better, it's not something easy to do as Samsung made the Note 9's curved display less aggressive due to the Note 8's issue, instead of relying on software and sensors.
OLED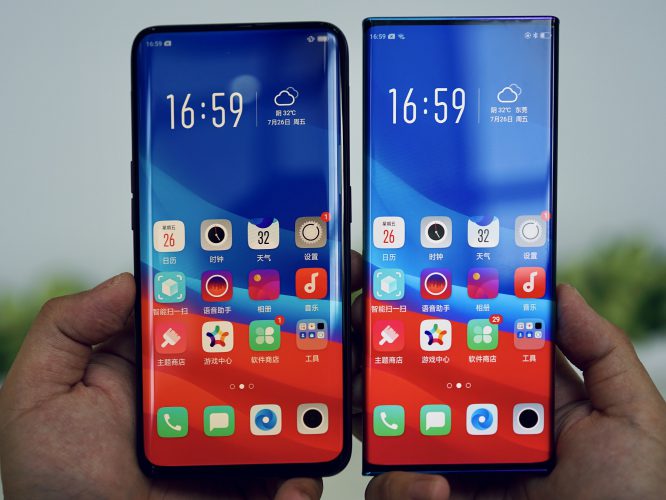 Due to the ability to bend, the future of smartphone design might rely on OLED (a lot). There's not a lot of LCD-based phones that come with curved displays — that's because it can't. With OLED, not only it can bend but it also provides better picture quality. Ever wondered why Samsung phones always look better at a glance, because OLED colors are more vibrant and come with an infinite contrast ratio that allows the colors to stand out more. Of course, there's the risk of burn-in, but that's a different discussion.
Do you like OPPO's Waterfall screen design? Are you worried about the usability of the device? Or do you not mind it as long as you have better display quality?