If you want to vlog your entire travel, trip or journey without bringing the heavy camera gear, lo and behold, these are the smartphones in 2019 that are perfect for vlogging.
Vlog or video log is getting more popular by the day. Although blogs have a fair share of niche online, it's not as immersive as watching other people record their traveling experiences. If you think you need very expensive gear to start vlogging, you're wrong. Thanks to endless innovation of smartphone cameras, you don't have to spend a ton for a DSLR and dedicated lenses. It's already right there in your pocket. You just need to use it.
READ: Best Travel Guide to Bacolod and Negros Island – Rent, Tour and Drive
When vlogging with a smartphone, you need to know a few things to achieve better video quality — resolution, sensors, HDR, and frame rates. To keep it short, the higher the resolution, the crisper your vlogs will be. With sensors, it's best to have an ultrawide option to fit more into the frame. While HDR will retain the entire scenery by properly exposing background and foreground. As for frame rates, 30fps provides that vlog-style content. While 60fps and above lets you create cinematic vlogs thru slow motion.
Best Travel and Vlog Smartphones in 2019
Realme 3 Pro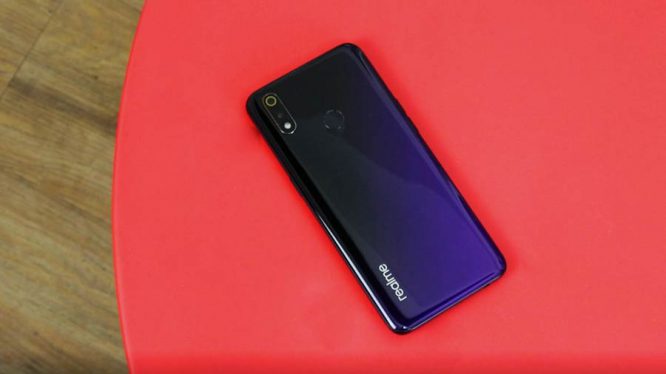 Realme 3 Pro can be easily seen as the breakout budget gaming phone of the year. While it sports good hardware for performance, its optics are also capable of delivering great photos and videos.
For starters, the 16MP f1.7 Sony main sensor is the one that's found on the 2018 flagship phone, OnePlus 6T. Combine that with Realme's balanced post-processing, and you can post your videos immediately to social media. Video recording allows up to 4K @ 30fps or 120fps slo-mo @ 1080p and ultra slo-mo at 720p @ 960fps. The selfie camera comes with a massive 25MP f2.0 sensor that's capable of 1080p @ 30fps.
READ: Realme 3 Pro Review: Best Gaming Budget Phone in 2019?
Vivo V15/V15 Pro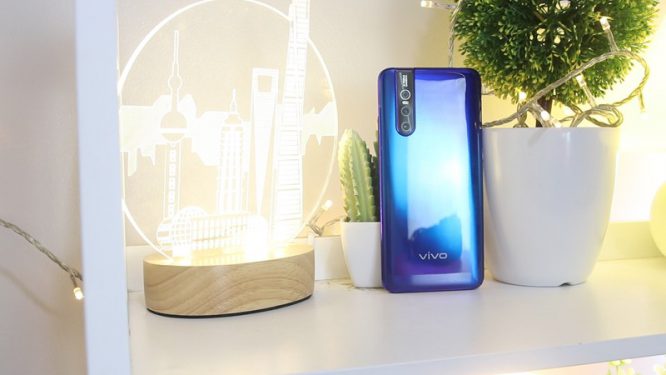 Both the V15 and V15 Pro are capable of delivering great vlogs of your next travel destination. With three cameras to use plus the pop-up selfie camera, you're well-equipped wherever you go.
Featuring 8MP f2.2 ultrawide sensors, Vivo's mid-range offering lets you capture more of the scenery in front of you. This allows you to deliver more of what you're seeing to your audience. It also diversifies your vlogging ideas, due to the different field-of-views. While both come with massive main sensors, the V15 Pro steps it up a bit with the 48MP f1.8 lens. This should give you very crisp vlogs of up to 4K resolution @ 30fps.
As for the selfie cam, it's governed by a 32MP f2.0 pop-up camera. It's also capable of HDR video of up to 1080p @ 30fps.
READ: Vivo V15 Pro Review – Best midrange phone for its price?
OPPO F11/F11 Pro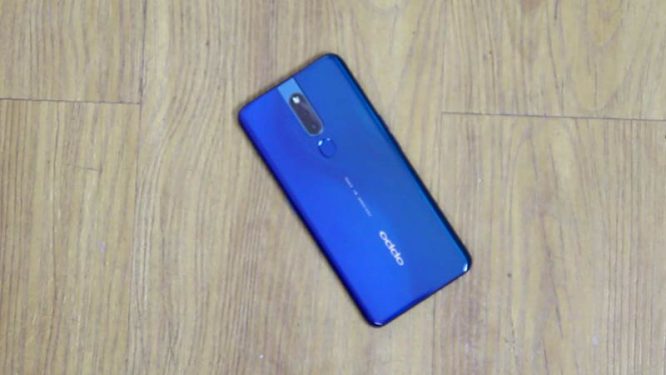 In the case of OPPO F11 Series, you can pretty much expect the same camera hardware as seen from Vivo V15 Series. However, you do lose an ultrawide sensor. On the flip side, F11 Series comes with a Sony flagship sensor — the 48MP f1.8 lens. While the front cameras make use of a 16MP pop-up selfie, the smaller MP size lets you store vlog footage to last you the entire trip. But when push comes to shove, you can slide in a microSD card of up to 256GB.
READ: Oppo F11 Pro Review- Best Midrange with 48MP camera?
Samsung A70
If you're looking for a Samsung vlogging phone, Samsung A70 offers four lenses in total. There's a 32MP f2.0 selfie sensor that supports HDR 1080p @ 30fps. On its back is a 32MP main sensor with a very wide f1.7 aperture. With it, vlogging at night will look brighter for better quality. Also, there's an 8MP f2.2 ultrawide sensor alongside a 5MP f2.2 depth sensor.
OPPO Reno 10x Zoom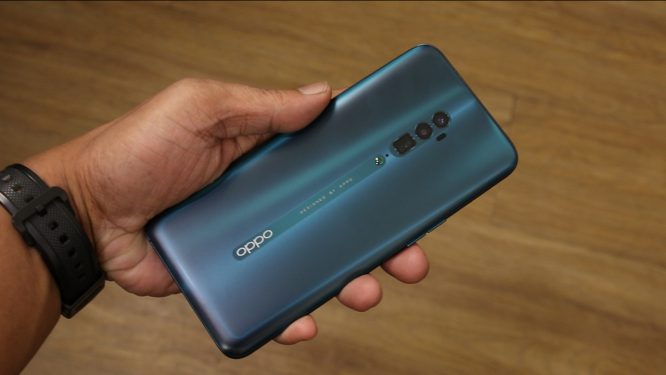 If vlogging in 2019 is something you see as more than a habit, Reno 10x Zoom is arguably the best vlogging smartphone. The 16MP f2.0 front camera comes with a dedicated LED flash that should illuminate your face better. But the real stars here are the main cameras.
First is the 48MP f1.7 wide sensor that allows up to 4K @ 60fps. Furthermore, it supports both optical image stabilization (OIS) and electronic image stabilization (EIS) to deliver stable or shake-free vlogs. Second is the 8MP f2.2 ultrawide sensor. And third is the 13MP f3.0 periscope sensor. The telephoto sensor lets you zoom up to 5x optical zoom or lossless quality and 10x hybrid zoom. Accompanied by OIS, you can easily get unique-looking vlogs with this lens.
If you think we missed something, let us know in the comment section. Also, what other vlog-related editorials do you want to see?