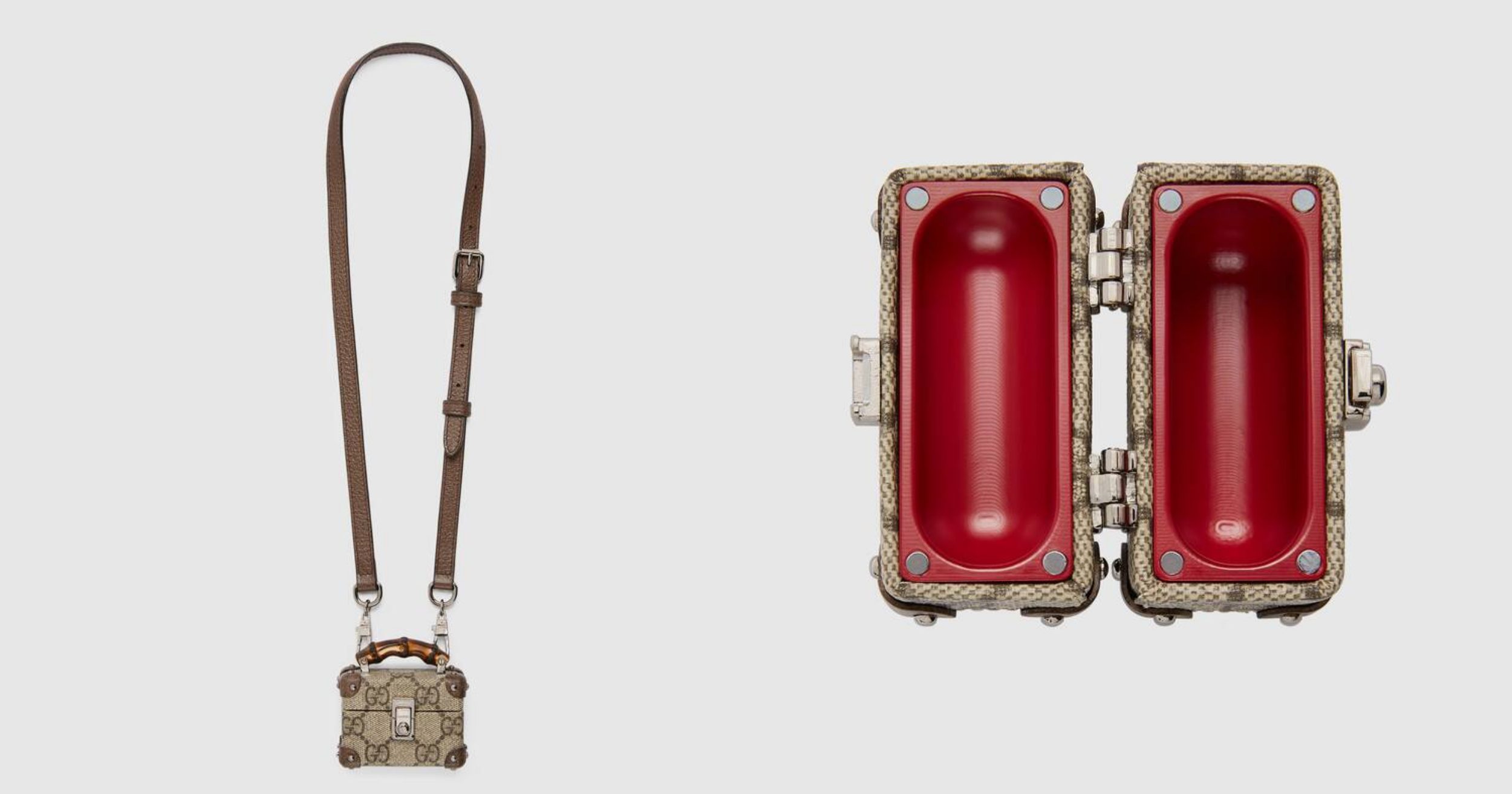 Apple may have trended for a day due to the highly-expensive release of the AirPods Max that costs Php32,990, but this particular AirPod Pro case is nowhere near the price of the latest headphone. All thanks to the luxurious branding dubbed as "Gucci" — you're looking at the Gucci GG Marmont AirPods Case with a price of $460(~Php22,100) and the Gucci AirPods Pro Case that costs an eye-popping $1,100(~Php52,900). 
I'm no expert when it comes to luxury brands, so as early as now, forgive my terminologies as I try to describe the two cases as best I can. 
Starting with the GG Marmont AirPods Case, it has a bronze clasp that can attach to a belt loop, bag, or whatever fashion accessory that lets you attach it. The texture outside shows a black leather material with the brand's logo upfront. There's no special compartment inside, making it a nice coin purse if you happen to leave without your AirPods.
The Gucci AirPods Pro Case, on the other hand, is with intricacies. There's a detachable strap that can be worn around the neck that appears as if you have a dangling mini bag. The bag itself is clad in the iconic beige & ebony GG supreme canvas, leather, and metal. A button lock reveals the red case for the AirPods Pro.
If somehow you're interested, Gucci's website is always open for orders.
READ: Gionee Gets a Guilty Verdict After Infecting 21 Million Units With Malware