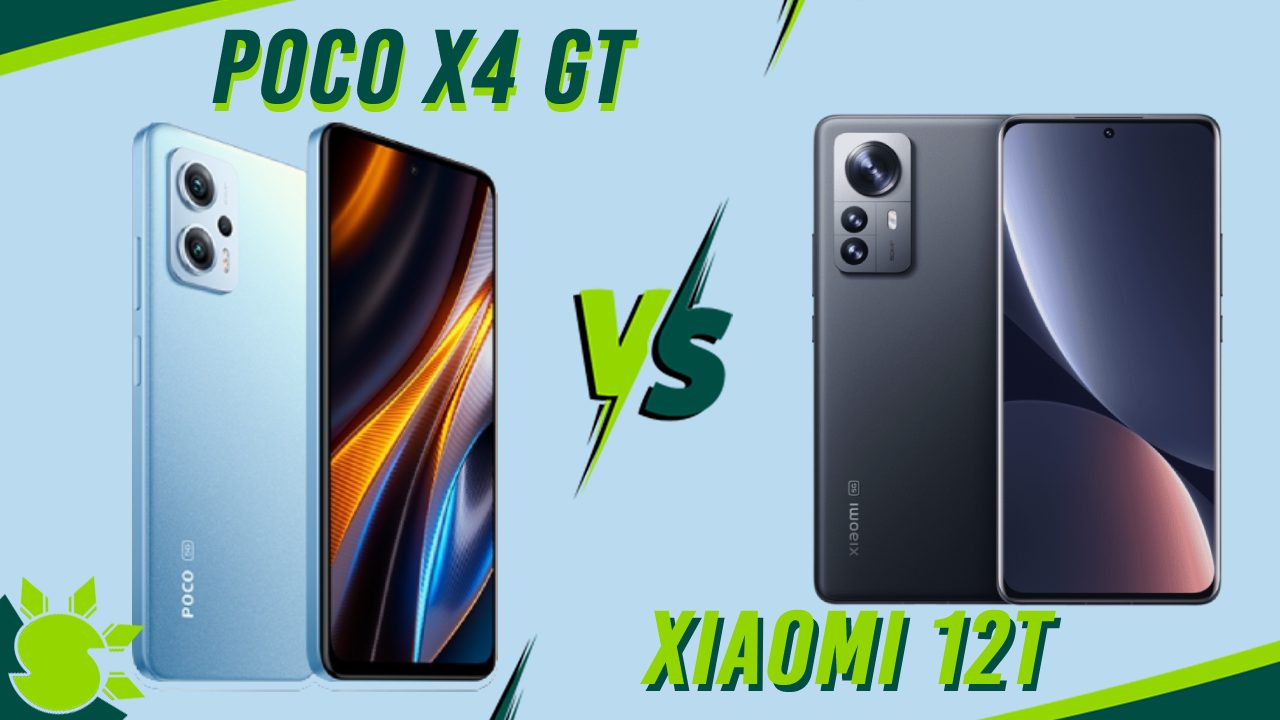 Xiaomi officially introduced two new smartphones, one of which is the Xiaomi 12T, which features a 6.67-inch AMOLED display, Dimensity 8100-Ultra, triple back cameras, and a massive 5000mAh battery. However, there is another smartphone with similar characteristics that are already on the market, the POCO X4 GT; they are not alike, but they each have their own merits. Discover more in this comparison.
Related: Xiaomi 12 LITE now in the Philippines
Display
The screen sizes of the Xiaomi 12T and the POCO X4 GT are nearly identical. The former features a 6.67-inch display, while the latter has a 6.6-inch display. That is a 0.07-inch difference, which is almost insignificant. In terms of resolution, the 12T offers 446ppi, while the X4 GT has 407ppi, a difference of 39ppi that won't be evident in everyday use.
The 12T's screen technology is AMOLED, which creates rich blacks and vibrant colors. On the other hand, the X4 GT has an IPS LCD, which boasts wide viewing angles, brighter whites, and more natural-looking colors. Since each has benefits of its own, we'll let the user decide. The X4 GT has a higher refresh rate of 144Hz than the 12T, which is 120Hz, and both offer great frame rates.
Both are outfitted with Gorilla Glass 5 for protection.
Specs & Performance
The 12T is powered by a MediaTek Dimensity 8100-Ultra processor, whereas the X4 GT is powered by a Dimensity 8100. The Ultra edition includes increased CPU and GPU power efficiency, as well as greater low-light performance for the cameras. Apart from that, everything is the same. Both include 4x 2.85 GHz Cortex-A78 CPUs and 4x 2.0 GHz Cortex-A55 CPUs, as well as a Mali-G610 MC6 GPU, and we anticipate similar performance.
When it comes to RAM and storage, the two devices are also similar. We're looking at 128GB or 256GB UFS 3.1 and 8GB RAM. Both platforms not support microSD cards.
Camera
The 12T and X4 GT both feature three rear cameras. They both feature identical 8MP ultra-wide and 2MP macro cameras. The 12T, on the other hand, boasts a greater resolution for the primary camera, at 108MP, compared to the X4 GT's 64MP. The 12T also boasts a higher quality front camera at 20MP, compared to the X4 GT's 16MP.
Battery
Let's get right to the point: The 12T's 5000mAh battery has 120W fast charging, allowing it to charge the phone from 2% to 100% in just 19 minutes, as opposed to the X4 GT's slightly larger 5080mAh battery, which has a slower 67W fast charging capability and takes 46 minutes to charge from 0% to 100%.
Conclusion
If you want a phone with an AMOLED screen with slightly higher resolution, an enhanced processor, greater main and front camera resolution, and quicker charging, grab the Xiaomi 12T when it arrives in the Philippines; no word on pricing yet, but we expect it will be comparable with the POCO X4 GT.
Get the POCO X4 GT if you want an IPS screen with a better refresh rate, and a little larger battery capacity, and if you want it now because it is available on Lazada for Php15,990 for the 8GB + 128GB variant and Php17,990 for the 8GB + 256GB model.
---
READ MORE