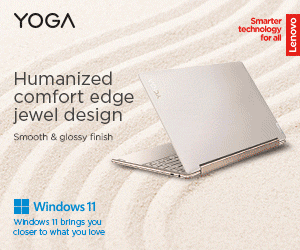 Upcoming OPPO Smartwatch Might Be A Less Expensive Apple Watch Series 5 Alternative
The world of wearable devices are slowly but surely getting traction from consumers. We have seen five generations of Apple Watch for the past three years, but they are still on the expensive side. After all, it's from Apple. However, OPPO is on track to release its first-ever smartwatch. While we have no idea what it's going to be called, Vice President of OPPO, Brian Shen, provided us a first look at the upcoming wearable device. Judging by appearance, it resembles Apple Watch Series 5.
The display features a flexible or curved screen design that's held by a shiny gold casing. As for the casing, there are two buttons with one seemingly sporting a notification LED strip. As for the hole between the buttons, we think it's a microphone. The strap seems to be of silicone material in a faded gold shade. OPPO confirmed during its INNO Day that it will release smartwatches around the first quarter of 2020. Early rumors say that it might be launched alongside OPPO Find X2 sometime next month.
READ: Top 3 CHOETECH Chargers at CES 2020