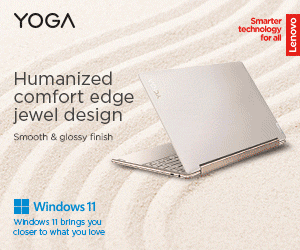 OPPO has been long known for its budget and affordable smartphones for the past several years. However, the company has become an important name in the tech world recently when it comes to innovation. With Apple refusing to provide true innovations on their smartphones, other Chinese companies take advantage to show something new and exciting every year. Enter the OPPO Reno, or simply Reno.
You can call it OPPO's sub-brand or sister company, but one thing is for sure, Reno, as a brand, delivers a unique smartphone experience. And that starts with, well, the standard Reno.
READ: OPPO Reno 10x Zoom Review – OPPO's True Flagship Phone
Design
For a premium mid-range phone, the Reno is all about making a statement in the design division. Available in your typical Jet Black and familiar OPPO Ocean Green colors, the build promotes simplicity and symmetry. It's an all-screen phone up front, thanks to a shark fin pop-up camera(more on that later). And on its back is a glossy glass that attracts most fingerprint smudges like other glass phones. Furthermore, we have a dual camera setup flushed towards the glass, and right below it is a small nub that's said to prevent scratches on the lenses — OPPO likes calling it O-Dot. Wrapping up the unique design is a vertical glossy strip with OPPO's design statement. As for the shark fin camera, it's an oddly refreshing sight. It may be an attention-grabber, but the fewer moving parts still mean better durability, at least compared to the OPPO Find X. Only time will tell how it will hold up in the long run.
Having used the Reno, the feel it provided is solid, reasonably thick, and hefty, but not extremely. As a large slab, it's not a one-hand phone, but thanks to the back glass that curves to the sides, it's not that hard to handle. The pop-up camera is also not slow, but it's also not very fast. Overall, we do like the speed when using the selfie camera.
Your typical button placements are here, with the non-expandable dual-SIM tray residing on the left side. Down on the bottom locates the headphone jack, a USB Type-C port, a microphone, and a single-firing speaker.
READ: Top 3 Features of Button-less Vivo APEX 2019
Display
Onto the display, we have an FHD+ AMOLED screen at 6.4″. For what it's worth, it boasts 87% screen-to-body ratio. With almost no bezel in sight, the use of flat screen just makes more sense than having a curved type. As for color modes, you can go warm or cool with support for the DCI-P3 color spectrum. You still get the same Corning Gorilla Glass 6 protection against scratches, but don't rely on it too much if you're the clumsy type. We really can't say anything bad about the display, given how easily it handles direct sunlight.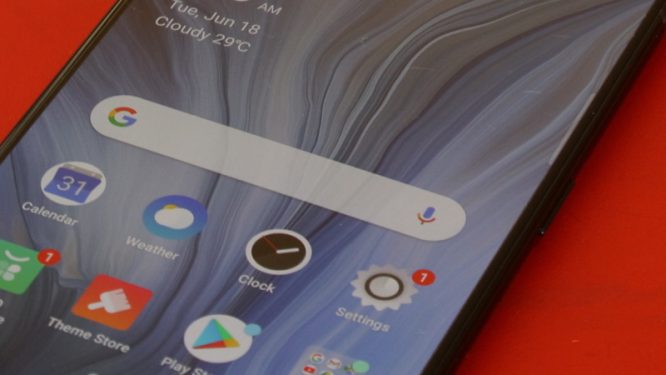 Camera
Reno carries a standard dual camera setup. It packs a 48MP f1.7 wide lens along with a 5MP f2.4 depth sensor. In practice, the performance is literally on point. The best thing about the camera is the autofocus — Once the viewfinder is locked onto the subject, the detail quality is crisp and you rarely see overexposed images. You will also notice that colors are slightly saturated for that social media taste, but not to the point that it becomes overbearing. As for night shots, uhh, you be the judge.
With a 16MP f2.0 selfie sensor, we can say it's a good experience for the most part. Beautification tends to be on the aggressive side but still outputs beautiful-looking images. Portrait cutouts are better than we've seen from lesser expensive OPPO phones. The only issue we encountered is when shooting outdoor. There's a tendency for the background to look like cartoonish with hints of green tint.
READ: OPPO A9x launched: 48MP Camera, 6GB RAM, 4000 mAh for P15k price
Performance
The standard Reno gets a standard mid-range chipset in 2019 — a Snapdragon 710. Pair that with up to 8GB and 256GB storage and you're pretty much good to go for the rest of the year. Just like in any 710-powered phones, the Reno handles every single task like its nothing. If you're coming from a recent flagship phone, you will notice the slight delay in app launching and slightly longer loading times. As for games, it will make the top-half warm, but that's it. You just really need to get used to the style of OPPO's ColorOS 6.
As for the fingerprint scanner, it may not be the most reliable performer but it gets the job done. We just still prefer a faster and more accurate capacitive kind or something like the one from the OnePlus 7 Pro. But if face unlock is your thing, then we're glad to say that it's pretty fast.
Audio
The single-firing speaker on the bottom gets loud, that's it. While it's able to deliver clear dialogue from TV shows, the entire thing lacks depth. It's best for when you need to binge-watch something at night, but for those who want better music experience, the headphone jack is always in your arsenal.
Battery
Just don't expect long hours of usage from the Reno, especially when paired with mobile data on and background music playing. With a close-to-standard 3700mAh capacity, you will find yourself needing to plug in the early evening. But on the bright side, 20W VOOC flash charge replenishes the tank within 80 minutes.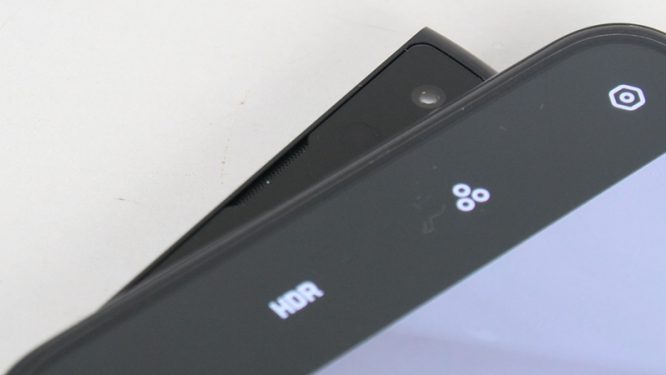 Verdict
There's no question that the Reno standard version can (and will) deliver. But at P26,990, are the premium design and shark-fin camera really worth the price? For someone looking for a different experience, maybe. But for a regular consumer looking to upgrade, there are better options out there.
READ: Mi 9T gaming officially launched for P15990 price in PH