NVIDIA has officially unveiled its latest GPUs at the CES 2022 event, the RTX 3090 Ti and RTX 3050.
Let's start with the RTX 3090 Ti. This high-end GA102 GPU comes with 10,752 CUDA cores, 24GB of GDDR6X video memory, and VRAM running at 21GBPS which is higher than the 19.5Gbps of the original RTX 3090.
According to NVIDIA, the RTX 3090 Ti has 40 teraflops of graphics performance almost 5 teraflops above the RTX 3090, 78 teraflops for the Ray Tracing, and 320 teraflops for AI operations. The company hasn't revealed the rest of the specs but more information will be available soon.
On the other hand, the RTX 3050 has also been unveiled. The company has revealed its price making it the most affordable variant among 30-series desktop graphics when launched.
NVIDIA did not also revealed the whole specs, but they mentioned that it will come with 2560 CUDA Cores at 1.78GHz Boost Clock speeds, 8GB of GDDR6 VRAM, 9 teraflops for graphics performance, 18 teraflops on Ray Tracing, and 73 teraflops on AI. It also packs a dedicated second-generation RT Cores and 3rd-generation Tensor Cores for Deep Learning Super Sampling (DLSS) and AI.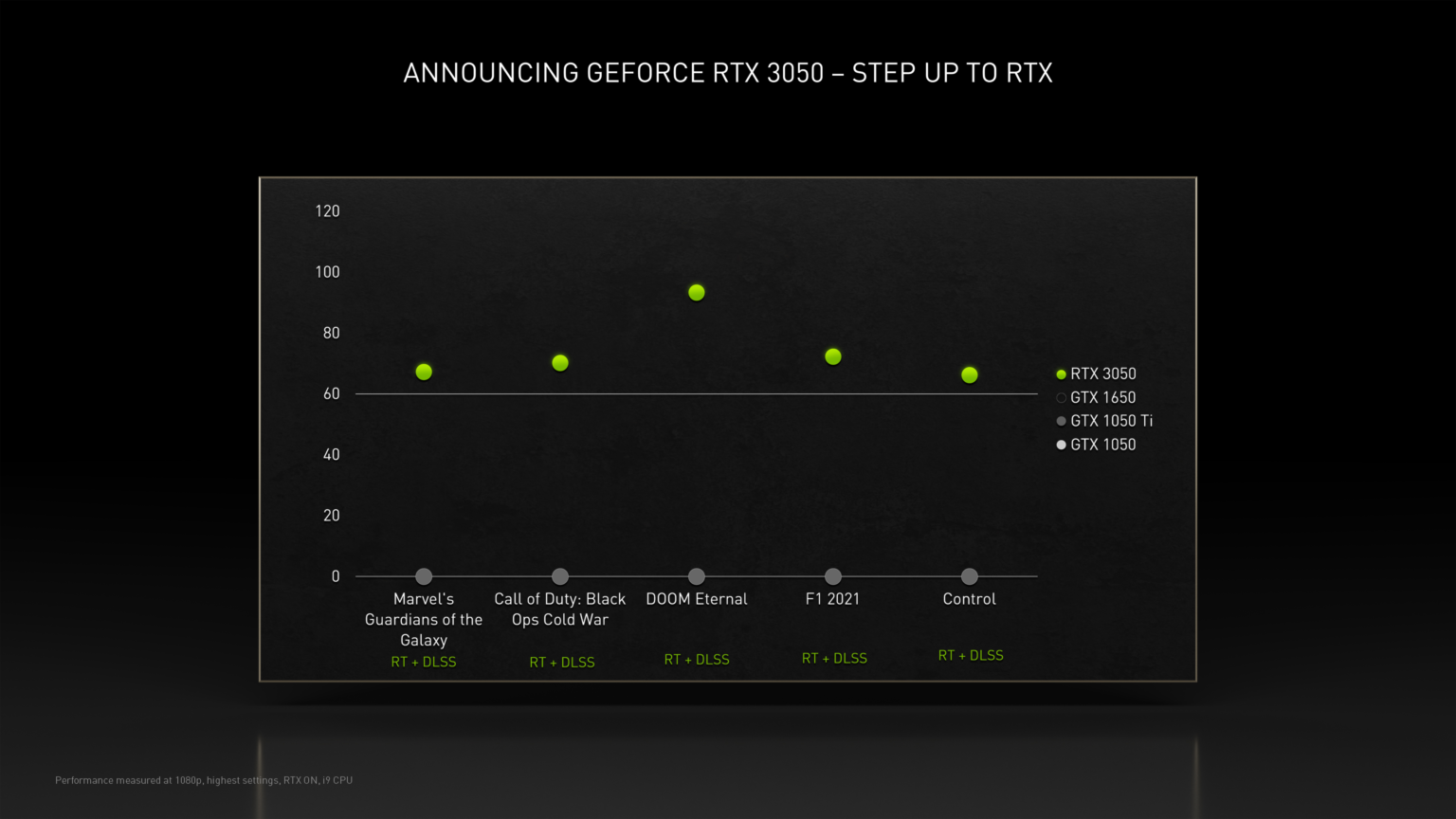 Pricing and Availability
The pricing, availability, and other specs of the RTX 3090 Ti will be announced soon. Meanwhile, the RTX 3050 is priced at USD 249 (~PHP 12,712), and  it will be available on January 27.
There's no word yet for the availability of the RTX 3050 in the Philippines. So stay tuned.