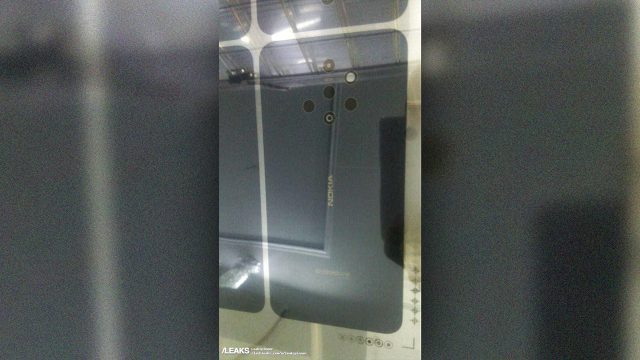 Nokia was rumored to be working on a new device that has five rear cameras. On a live image surfaced on Baidu which was immediately taken down, it shows a back panel of Nokia phone with 6 holes.
Looking at the image, one appears to be the LED camera while the others are the camera lenses. There's also a word "Zeiss" in between the first and the second camera lens.
Apart from that, the Nokia branding is printed in the middle with android one at the bottom. Image of the front panel wasn't revealed, however, we're expecting a full-screen display.
As of now, we still have to wait for what Nokia is going to do with this latest innovation. Will it be the best camera phone?