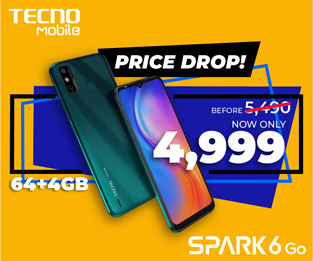 If you are the type of person who only needs a user-friendly, and enjoyable product the MOTI Piin and MOTI Classic Vape Pod might be the right choice for you. Disclaimer if you are not a regular smoker you don't need these products, but if you are a heavy smoker that wanted to quit your bad habit, try this one and start your healthy living.
As far as I know, there are 6 MOTI Vape Products that have different hit and unique styles from compact to mod type or from stylish to elegant classy build. Two of which are the MOTI Piin and MOTI Classic. But Before I start my opinion about the two, I just want to say that there are also the MOTI Mega and MOTI Piin Plus on our hand, these other two variants are still a disposable vape like MOTI Piin but with bigger battery and volumes of e-juice. I will also give a quick review to the bigger brothers but first, let's get back to the two main devices.
Please contact MOTI Philippine when buying their vape through their mobile number (WhatsApp, Viber, Call or Text): 09531478951
READ: Xiaomi Mi 11 is confirmed to feature curved screen, up to 120 Hz, 108MP triple camera
Unboxing
First thing you will notice when you buy these products is it has a simple packaging with lots of information on the back including specification, nicotine warnings, QR code, some numbers, and stuff.
MOTI Piin is just simple, Inside is the device already with two silicone covers covering the tip and the bottom part, just remove it and start using the device.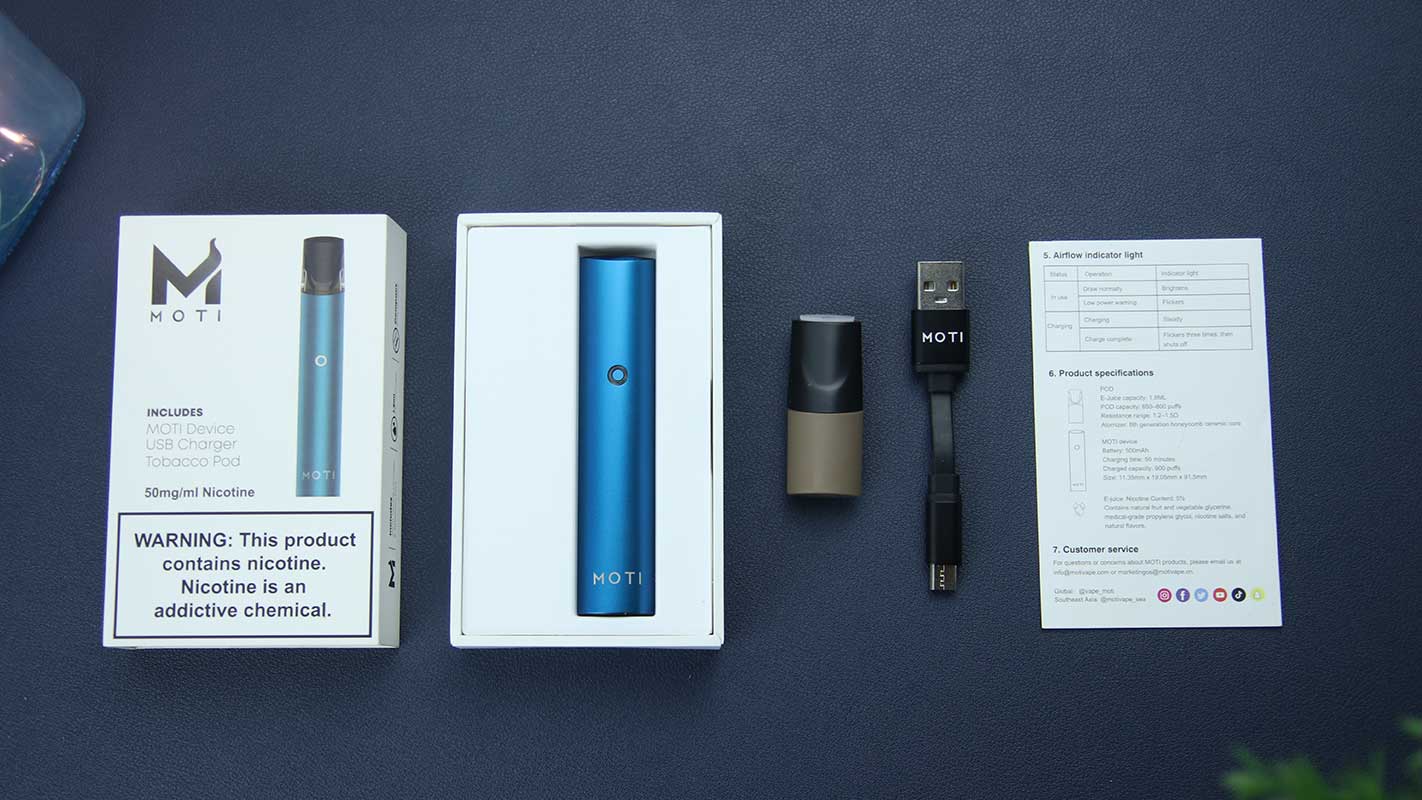 The MOTI classic vape, on the other hand, is a chargeable device with replaceable pods. After removing the cover there is a manual below it is the device itself and underneath are the short MicroUSB cord and the free disposable pod. The disposable pod will be inserted into the MOTI body and it will start producing vapor once you take a draw.
READ: Tecno Spark 6 Series Offers Up to 128GB, Helio G70, 5000mAh for Php6,490
Design
This slideshow requires JavaScript.
The MOTI Piin has a classy, minimal design, a glossy rounded whistle-looking tip, and comes in a rubberized finish or glossy texture on the cylindrical body depending on the flavor of choice. On the bottom, there is an airflow with an LED indicator that lights blue when you start to draw. It can give you at least 1 day of puffing with its 320mah battery and 1.6ml juice.
This slideshow requires JavaScript.
The MOTI Classic Vape has a blue matte metallic coating but there are other color variants to choose from. The design of this device is minimal and classy, on the bottom is the MicroUSB port for charging, and on the top portion is the contact and magnet that holds the pod, though it is not so tight it wiggles a bit. There's also a light indicator in the middle that turns on when you draw. It is backed with a 500mAh battery that can last up to 600puffs or at least 1day of use and can be fully charged in almost 1hr.
Puffing these devices is easy and pretty straightforward there are no voltage controls or any other technical settings and have no buttons either it is just a draw-activated pod, just draw and it will start producing vapor.
READ: Hyundai Cars Official Price List 2021 in the Philippines
Performance
There is a wide variation of MOTI e-juice available in either 0%, 2%, or 5% nicotine salts. 5% salt nicotine is intense, especially when using the menthol flavors. 2% is just smooth that gives a soft throat hit. Though mg of nicotine depends on how you smoke cigarettes. So for beginners who are currently a heavy smoker and wants to transition to vape, we recommend getting the 5% salt nic as it is almost equivalent to a 1 pack of cigarettes a day. In our real-world testing, We tested their 2% and 5% Salt nic on the two disposable products with respective flavors, both give a comfortable experience without worries and will satisfy you in a safer way.
MOTI Piin
It has tighter puffs–feels like you are hitting a traditional cigarette–but still efficient if you draw longer. 5% used to be stronger but I didn't get bad hits upon testing the device. While the 2% salt nic has a smooth throat hit perfect for those vapers who are going to lessen their nicotine levels. The flavors will be going to have a weird taste when the volume of juice gets lower this means that it is ready to throw away. The motti pin used to puff until you empty the 1.6ml of e-juice and then properly dispose of it, though I think the battery and the juice aren't equally consumed. After 1 day of using it, the juice was first to empty and it still has remaining battery. It feels like I don't want to throw it away just yet, not only that it is not useful anymore but because of the design as well especially the rubberized texture finish.
MOTI Classic Vape
The body is rechargeable but it has disposable pods with an Atomizer of 6th Gen honeycomb ceramic core with a coil resistance range from 1.2 to 1.5 ohms. With 50/50 VP/PG ingredients on the prefilled pods, the flavors and hits are really satisfying and consistent. It has efficient wicks however if you abuse the draws with longer draws and non-stop puffing you will receive a less flavored vapor. MOTI disposable pods give a more solid throat hit with better airflow at 5% nicotine salt but if you can't take the 5% salt nic we suggest trying the non-menthol flavors or reduce to 2% with a fairly smooth throat hit. Once the juice is empty you can now properly dispose of the pod.
Overall, both can give more than a day puffing depending on how long I draw before I throw away the disposable pods.
READ: Lenovo ThinkPad X1 Fold with 8th-Gen i5 CPU and 256GB SSD is Priced at P208,500
MOTI Piiin Flavors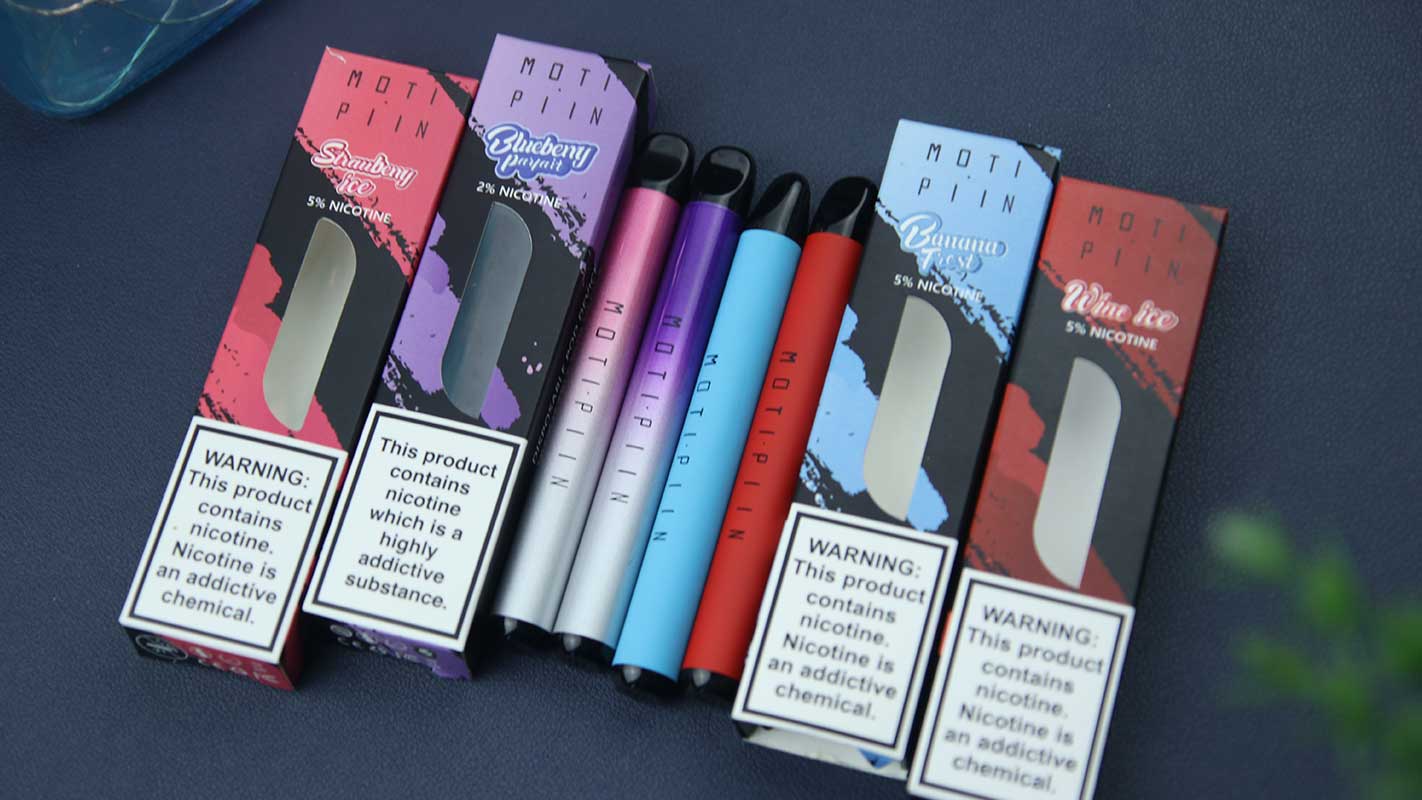 There are 18 different flavors to choose from, we got four of them strawberry ice, blueberry parfait, wine ice, and banana frost, and here's our opinion about the flavors we tried:
Strawberry Ice is sweet with a touch of menthol flavor, the smell is good and has a good after taste
Blueberry Parfait is flavorful and has the most distinguishable taste. I don't usually eat blueberry fruits but it still depends on what you like. For me, I don't like the taste of blueberries but the fact that it gives the mimic of the real fruit is what I was amazed at.
Wine Ice has a bittersweet taste and cold as well. It smells elegant because of that classy wine flavor.
Banana Frost for me has the best taste as it has a natural banana flavor and it is sweet. I really like bananas however the menthol flavor hits differently if you draw longer and consistently puff the flavor.
MOTI Classic Vape Flavors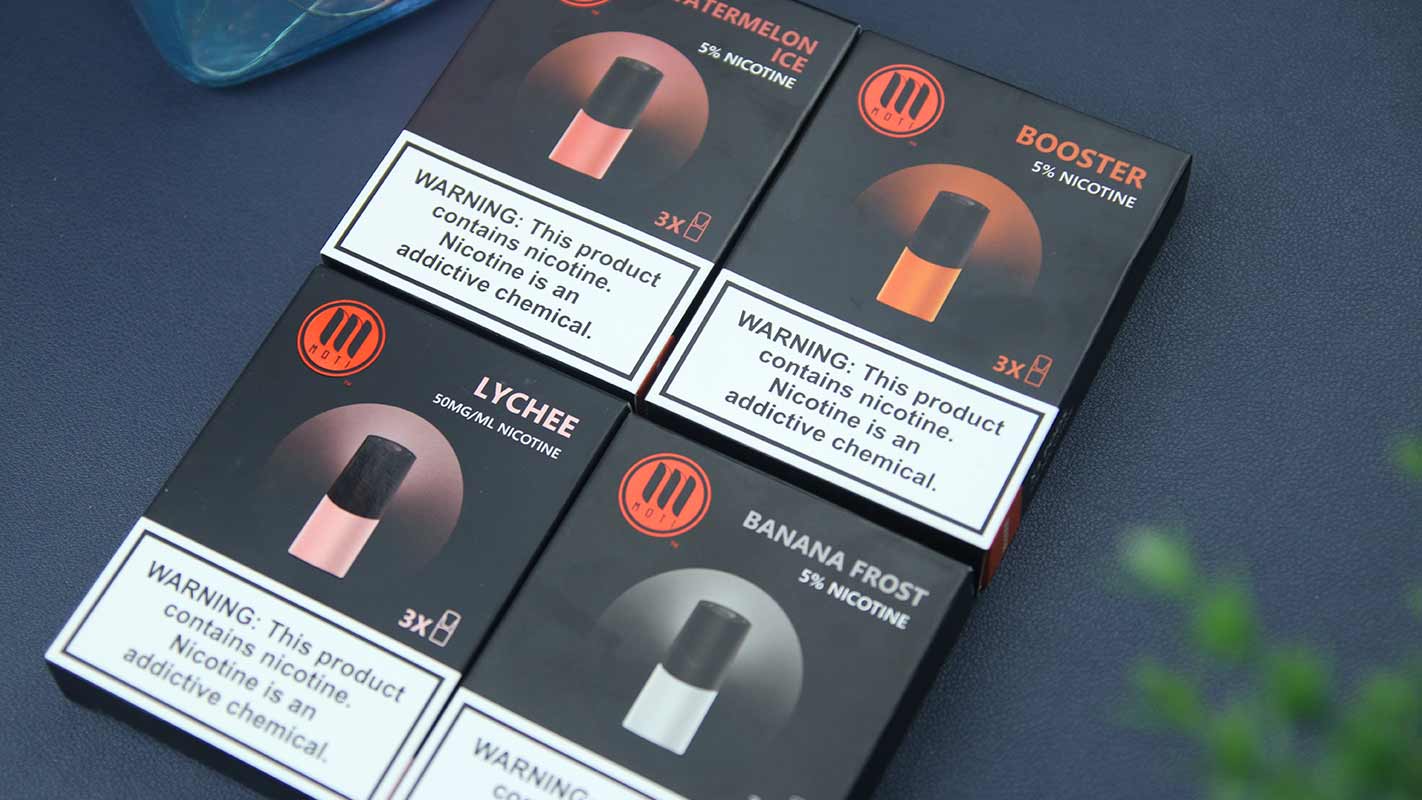 It has lots of different flavors as well, we have watermelon ice, lychee, banana frost, and booster, another one we have on our kit is the tobacco flavor here's our take:
Watermelon Ice really tastes like sweet watermelon but the methol hits very hard that It felt like I can get chest pain, I suggest drawing shorter if you're trying this flavor.
Lychee has the sweetest smell but after you taste it you will anticipate more on the smell rather than what it tastes. Although the taste is still sweet but compared to the smell it is less sweet.
Banana Frost again is the best for me it still gives a natural banana flavor and it is more flavorful in the MOTI disposable pod. It still has the menthol taste as well.
Booster has a taste of an energy drink it feels like you're going to have a palpitation but don't get me wrong it is just the taste.
Tobacco is the most refreshing taste since it is really a representation of a classic tobacco flavor. And since it is not menthol it is more pleasing for my taste.
READ: Vivo Bolsters Capability with Zeiss Partnership
Overall The flavors are good and accurate. I'm not a fan of menthol flavors and I wish they produce more nonmenthol flavors for those people like me that don't like icy touch. Still, these flavors give a great after-taste and they produce good scents. On all flavors I tried, I'll pick the banana frost, cause even though it is menthol it tastes sweet.
MOTI Mega and MOTI Piin Plus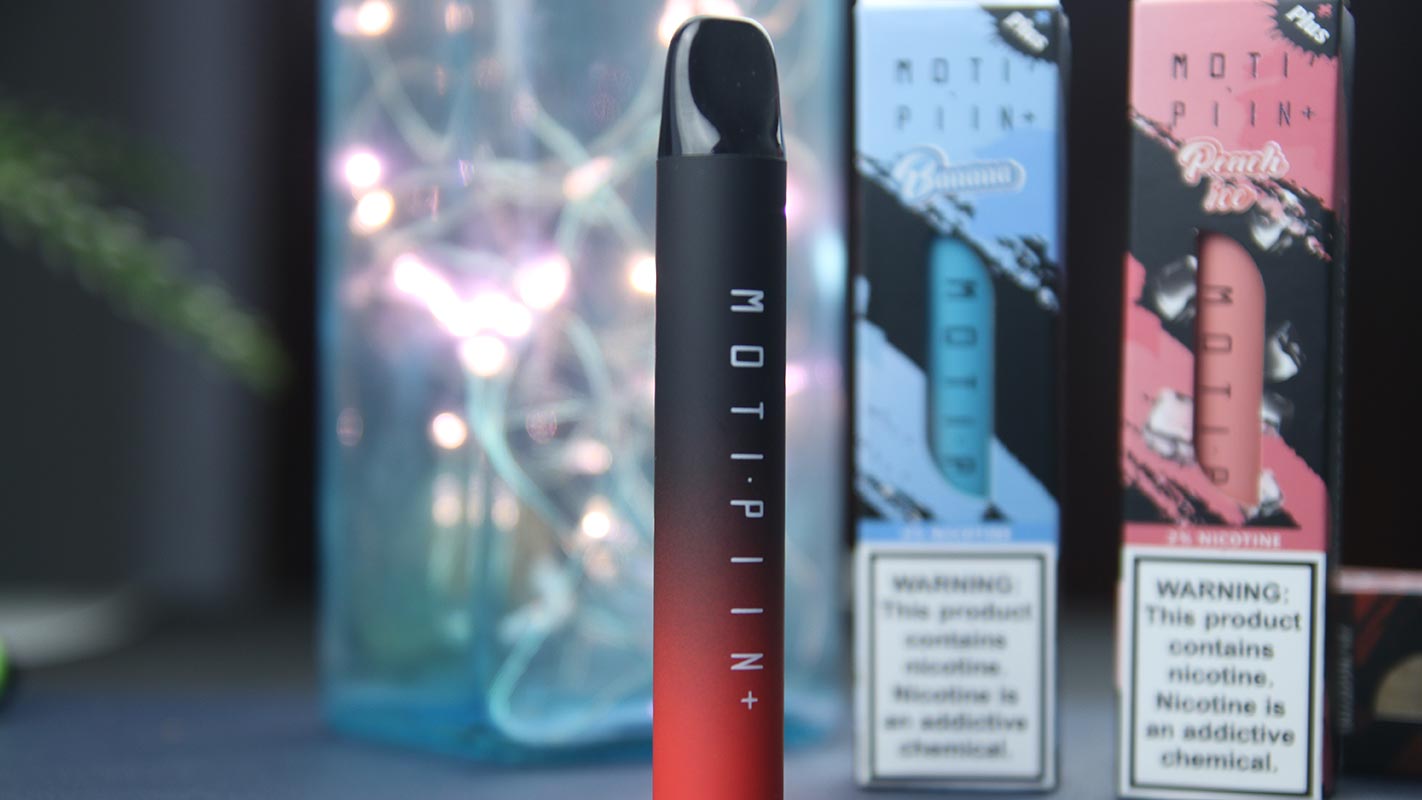 MOTI Piin Plus compare to MOTI Piin we reviewed, we all got 2% nicotine flavors which have more throat hits than 2% nicotine of the MOTI Piin. Overall, the main comparison here will be the juice capacity and the battery as it is more than doubled from the vanilla version. It is also larger than the MOTI Piin and it can last for 2 days or so with its 650mAh battery depending on draw time.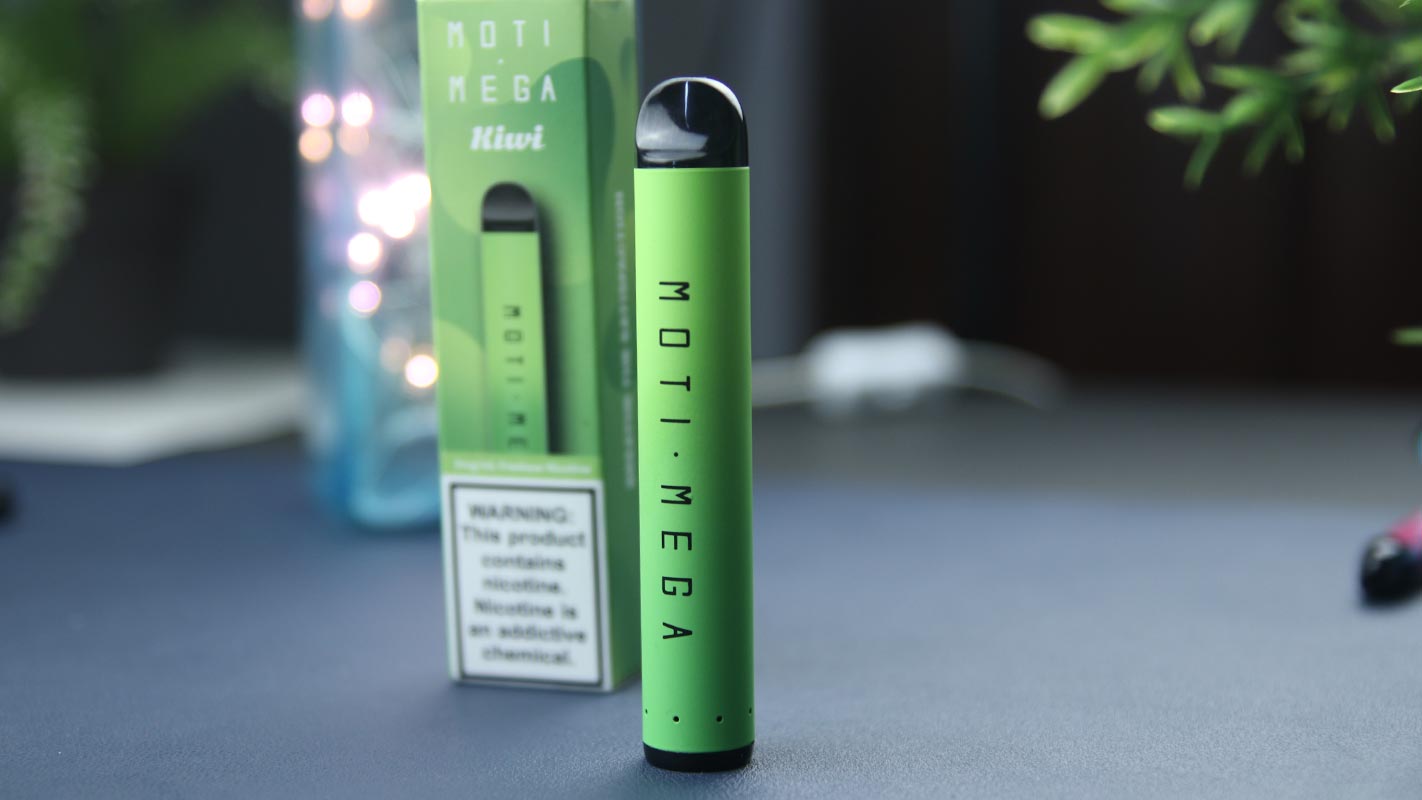 The MOTI Mega, on the other hand, is only 1.0 ohms with 3.5mL juice and a 650mAh battery, around 800+ puffs. It can still last for 2 days. Puffing the MOTI Mega is different, I can't draw without using the lungs like other mods and bigger vapes means you can't puff the device like the traditional cigarette. Though it still gives efficient throat hit and flavors and the peace of mind puffing this device is still there.
I really like how MOTI products offer a wide variety of their models to suit different tastes of users.
So why choose MOTI Vapes?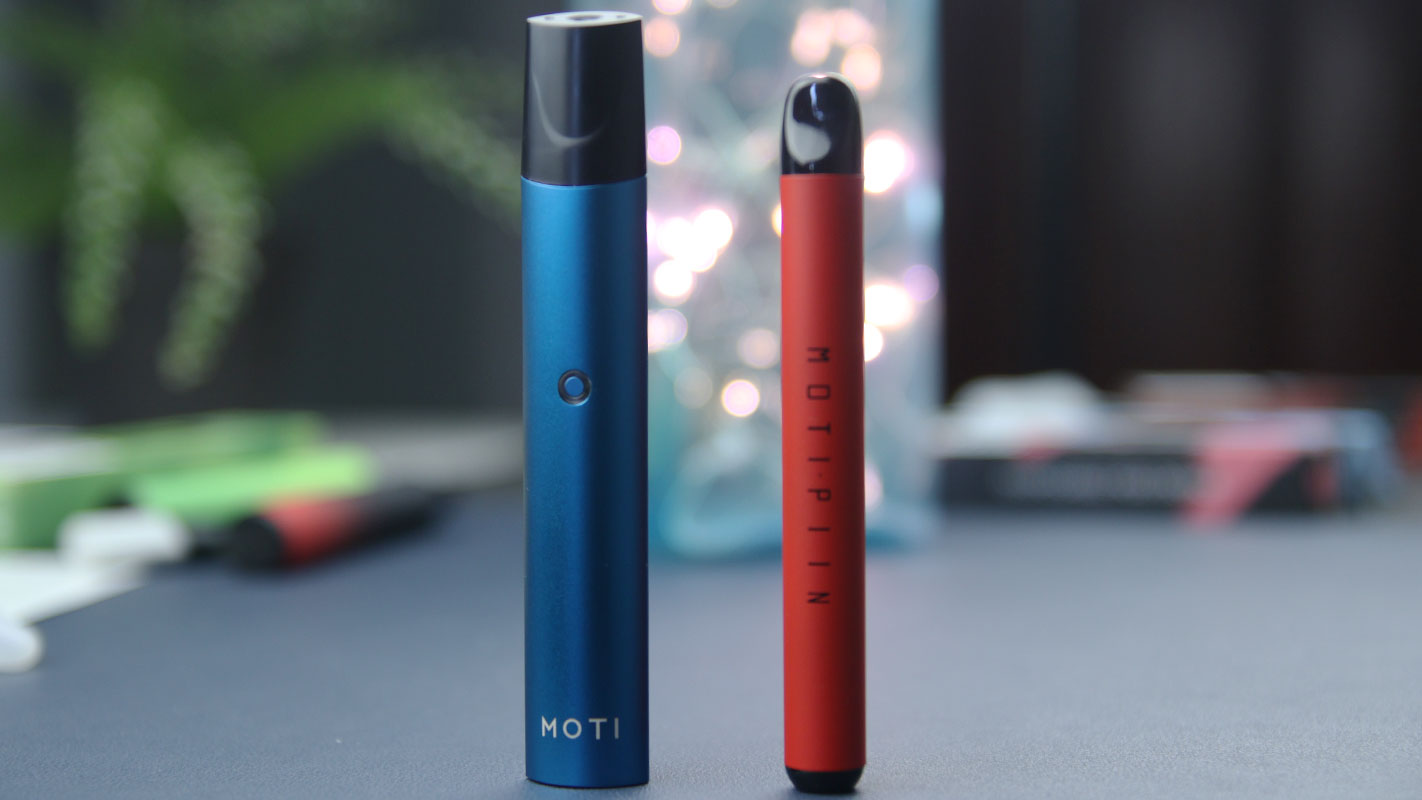 Vaping is a therapy for you to completely stop using the traditional cigarette, and as we said earlier whether you are currently a vaper and currently in 12mg of nicotine or a heavy smoker that consumes 1 pack a day and wants to transition to vape, Moti juices comes in 5% – 0% salt nic this means that it still has the hagod feel before 0% and is designed to mimic as close as possible to the smoking feels but in a safer and comfortable way while giving worry less user experience.
READ: Nokia 2.4 Review – What is the Selling Point?
These are the devices that MOTI offers, it's an easy and convenient way to quit smoking, flavors have good scent and taste, the design is stylish especially the rubberized texture of the MOTI Piin that is not worthy to throw away, the build is compact that gives a premium feel. and it is an enjoyable vaping alternative that consumers will appreciate
Price
This slideshow requires JavaScript.
MOTI Piin is priced around P350 each and the MOTI Classic Vape device has a starting price of P1,200. And the set of 3 disposable pods is priced around P750 pesos which is around 250-300 pesos per piece. MOTI vapes are nearly priced as a pack of cigarettes but the difference is it will surely give you lots of benefits and will motivate you to quit the bad habit.
MOTI Piin Specification
Battery: 320mAh
Capacity: 1.6mL
Resistance: 1.6 Ohms
Nicotine Volume: 0% – 5%
Design: Rubberized or Glossy
MOTI Classic Vape Specification
Battery: 500mAh / 600 puffs
Charging Time: 50minutes
Size: 11.35mm x 19.05mm x 91.5mm
Design: Metallic Matte
Pod Capacity: 1.8mL
Resistance: 1.2 – 1.5 Ohms
Nicotine Volume: 0% – 5%
Atomizer: 6th Gen honeycomb ceramic cores
Ingredient: 50/50 VP/PG
Contact MOTI Philippine when buying their vape through their mobile number (WhatsApp, Viber, Call or Text): 09531478951
READ: Quitters Win This Time Around – New Tech, MOK, Helps A Smoker Quit Smoking