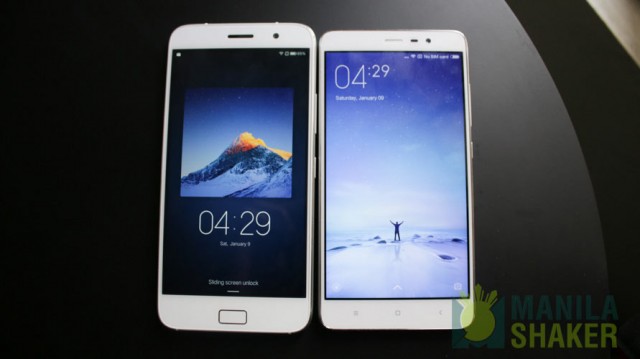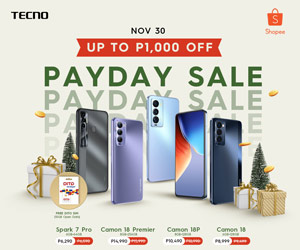 The Lenovo ZUK Z1 is the first smartphone under the ZUK brand that Lenovo created recently. Unlike the Vibe series on Vibe UI, the ZUK Z1 runs on Android OS but uses Cyanogen or ZUK ZUI depending on your region. We bought our unit in 64GB variant, which is the only option at around Php 14k price in PH pesos here in the Philippines.
We compared it with other mid-range alternatives including the latest Xiaomi Redmi Note 3 (Php 12,500 pesos). Find out which phone performed better in our comparison and review.
Top 5 reasons why Lenovo ZUK Z1 is better than Redmi Note 3
Bigger internal storage
More powerful chipset
USB Type-C interface
Larger battery, 4100mAh vs 4000mAh
8MP front-facing selfie camera
Both pack close specifications with ZUK Z1 a couple of thousand more expensive due to the larger storage. But ZUK Z1 has more advantages and pros than the Redmi Note 3 if we were to look at the specs including the CPU on Z1, which is more powerful, but it is quad-core compared to the octa-core on Redmi Note 3. Both have 5.5-inch IPS Full HD panels, 13MP cameras and fingerprint sensors.
Design and build quality
The Lenovo ZUK Z1 departed with a unique design unlike the Vibe or Moto phones, there is noticeably a few elements on ZUK that reminds me of the Samsung Galaxy S3 and the iPhone 6.
The ZUK Z1 is taller, a tad thicker and slightly heavier than the Mi Note 3. Its body is curved plastic in glossy finish and is supported by a metal frame with rounded corners. Home button houses fingerprint scanner while the single speaker is located at the bottom.
In terms of handling, Redmi Note 3 feels better due to the shorter profile and lesser bezel. But for style, both are good looking mid-rangers.
Display and viewing experience
We found the 5.5-inch IPS LCD 1080p panels on both. However, picture quality is different and the ZUK Z1 has an edge in color contrast and accuracy. The Redmi Note 3's display looks reddish and the colors are destroy like green turning into blue and blue into warmer bluish.
Camera in low light, daylight and FHD video shooting
The only advantage of Redmi Note 3 over the ZUK Z1 in the camera is the phase detection. Focusing on subjects including in video mode is faster on the Mi Note 3. Everything from that belongs to the ZUK Z1: sharpness, saturation and noise handling.
Daylight shooting and high dynamic range (HDR) are much better and crisper on the ZUK Z1. Color is vivid and contrasty. Above all, resolved details are really good on the Z1's 13MP main camera.
In low light and night scenes (flash and no flash), the ZUK Z1 beats the Redmi Note 3. Detail preservation on Note 3 is mediocre plus there is a lot of noise in images.
The 8MP front-facing selfie camera of Lenovo ZUK Z1 has wider angle and sharper shots. Both shooters offer beauty mode, but color and exposure on ZUK Z1 are well controlled.
On video mode, the ZUK Z1 struggles on focusing when switching between subjects. But colors and lighting remain good as in still image.
ZUK Z1 has an overall superior camera quality than Redmi Note 3.
Performance and benchmarks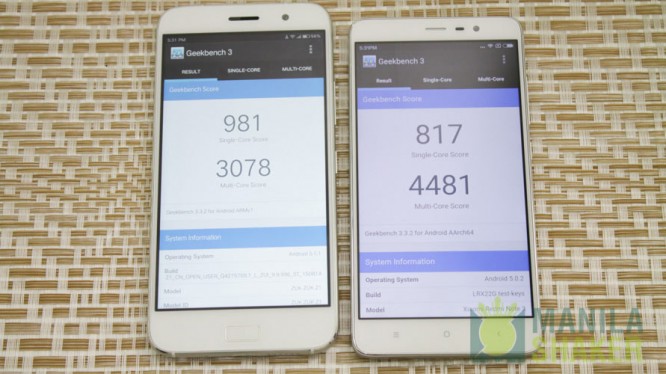 Lenovo stick with the quad-core Snapdragon 801 chip with 2.5GHz clock speed. The result is ZUK Z1 being faster in most situations including the actual speed test by running a game. In benchmarks, the ZUK Z1 single core test provided higher scores than the Redmi Note 3. The latter having higher multi-core scores, thanks to the Helio X10 chip of MediaTek with octa-core processor. Both models we review and test have 3GB RAM.
Lenovo ZUK Z1 benchmark ratings
AnTuTu: 56400
Basemark: 1360
Geekbench: 981 single core / 3078 multi-core
Xiaomi Redmi Note 3 benchmark ratings
AnTuTu: 47641
Basemark: 950
Geekbench: 817 single core / 4481 multi-core
Battery and charging speed
Both have sealed batteries, ZUK Z1 with 4100mAh and Note 3 with 4000mAh. Video rating on ZUK Z1 is 14 hours 16 minutes versus 10 hours on Redmi Note 3. Overall battery life on ZUK Z1 is better as well as the charging speed, thanks to the USB Type-C.
Lenovo ZUK Z1 battery life and charging time
Video playback: 14h 16min.
Moderate use: 2 days (browsing, video, SMS/text, voice calls, casual games)
On-screen time: 6-7 hours
Charging speed: 2h 10min
Xiaomi Redmi Note 3 battery life and charging time
Video playback: 10hrs
Moderate use: roughly 2 days or 1.5-2d
On-screen time: 5-6 hours
Charging speed: 2h 50min
Loudspeaker test
The bottom-facing speaker on ZUK Z1 produces louder and clearer sound than the bottom-facing speaker of Redmi Note 3. The Note 3 sounds tinny and the position of the speaker can be easily blocked when holding the phone or putting it on the table.
Price and verdict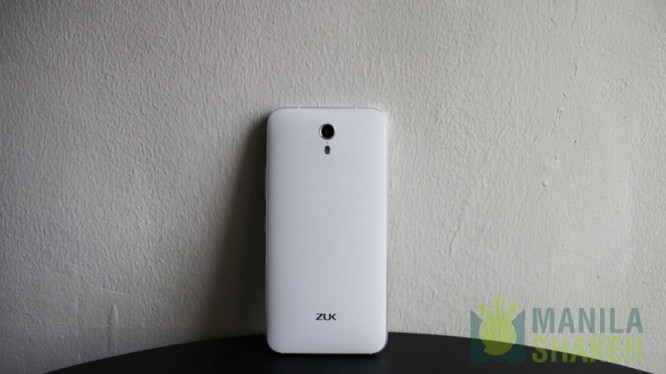 The ZUK Z1 is valued around $300 or around P14k pesos here in the Philippines. It has larger storage of 64GB than the Redmi Note 3, which is priced at under P13K for the 3GB RAM + 32GB expandable storage. With this price difference, we certainly see more value and worth when buying the Lenovo ZUK Z1; it is overall better than Redmi Note 3.
Specs and price comparison of ZUK Z1 vs Redmi Note 3
| | | |
| --- | --- | --- |
| SPECS, PH Price | Xiaomi Redmi Note 3 | Lenovo ZUK Z1 |
| Display | 5.5-inch 1080p Full HD IPS, 401 ppi | 5.5-inch 1080p Full HD IPS, 401 ppi |
| Size | 8.7mm thick, 164g weight | 8.9mm thick, 175g weight |
| Design | Metal + plastic | Metal frame + plastic |
| Colors | White, Black | White |
| Chipset & CPU | Mediatek Helio X10 octa-core | Snapdragon 801 quad-core |
| Graphics | PowerVR GT6200 | Adreno 330 |
| Memory | 2/3G RAM, 16/32GB internal, no microSD | 3GB RAM, 64GB internal, No microSD card |
| Camera | 13MP, AF, dual LED flash, 1080p video | 13MP, AF, 108p video, dual LED falsh |
| Selfie | 5MP selfie front-facing | 8MP selfie front-facing |
| Connectivity | Dual micro SIM, WiFi ac, 4G LTE, Bt 4.1, GPS | Dual nano SIM, WiFi ac, 4G LTE, Bt 4.1, GPS |
| Software | Android 5.0 Lollipop, Mi UI 7.0 | Android 5.1 Lollipop, ZUI or CyanogenMod, upgrade to Marshmallow |
| Battery | 4000mAh | 4100mAh |
| Ports, quick charge | microUSB, quick charging | USB Type-C, fast charging |
| Release date | December 2015, available in Philippines | October 2015, available online |
| Price | P12,500 ph price 32GB variant | P13,990 PH Price in Lazada or Lenovo |
Xiaomi Redmi Note 3 vs Lenovo ZUK Z1 Camera Review, Comparison