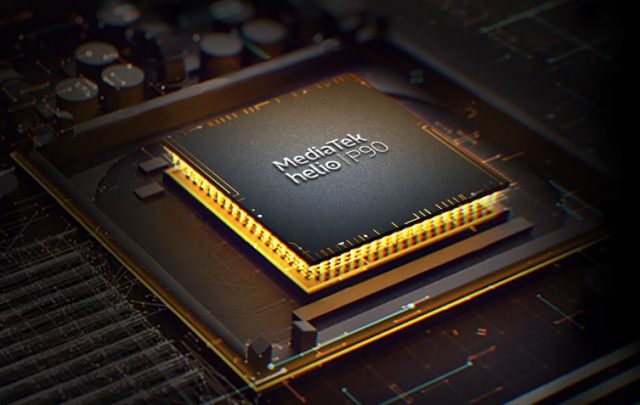 This SoC comparison isn't supposed to happen but there's a lot of "AI noise" around that puts the midrange Helio P90 neck and neck against the flagship competition such as the Kirin 980 and Snapdragon 855. There's basically something special with MediaTek's latest premium midrange SoC that you might want to consider. Now that it's out in the wild, let's dive into this one.
Kirin 980 vs Snapdragon 855 vs Helio P90 Bionic Specs Comparison – CPU, GPU, AI
Specs 
Kirin 980
Helio P90
Snapdragon 855
Process (node)
7nm
12nm
7nm
CPU
2x Cortex-A76 @ 2.6GHz + 2x Cortex-A76 @ 1.92GHz + 4x Cortex-A55 @ 1.8GHz
2x Arm Cortex-A75 + 6x Arm Cortex-A55
1x Kryo 2.84Ghz + 3x Kryo 2.4Ghz + 4 Kryo 1.8Ghz
GPU
Mali-G76 MP10 @ 750MHz
IMG PowerVR GM 9446
Adreno 640
RAM
 LPDDR4X @ 2133MHz
LPDDR4X @ 1866MHz
LPDDR4X @ 2133MHz
NPU
Dual-NPU
Single NPU(APU 2.0)
Single NPU(4th gen)
Image Signal Processor (ISP)
Dual ISP
Rear: 40MP
Front: 24MP
Dual: 20MP+8MP
Dual ISP
Rear:24 MP + 16MP dual camera
Front/Back: 48MP single camera
Dual ISP
Rear:20 MP dual camera
Front/Back: 32 MP single camera
Bluetooth
5.0
5.0
5.0
Charging
SuperCharge 2.0 40W, Wireless Charging
Pump express 4.0
Quick Charge 4.0+
Modem
LTE Cat 21
1.4Gbps (DL) / 200Mbps (UL)
LTE Cat 12 600Mbps (DL) / 150Mbps Cat-13 (UL)
LTE Cat 20 2Gbps (DL) / 316Mbps (UL)
Video Recording
4K @ 30fps
4K
4K HDR – 10-bit
Display
4K UHD
1080p+
4k HDR
Storage
UFS 3.0
UFS 2.1
UFS 3.0
Others
Hi1103 WiFi chip supports 1732Mbps with Wi-Fi and, Multi-gigabit Wi-Fi ac/b/g/n with MU-MIMO
Wi-FI a/cAI NR, FaceIQ, AI Accelerator,
CorePilot, 4×4 MIMO
Wi-Fi ax/ad/ay, up to 4×4 MIMO, 8K playback, 360-degree (VR)
Helio P90 isn't a powerhouse but can play with the bigs
Obviously, the Helio P90 is far behind in terms of performance since it's based on a bigger and older 12nm node. But it doesn't mean it can't go toe-to-toe with the bigs, at least in terms of camera. Mediatek's latest SoC can support up to a 48MP lens which is larger than those of Snapdragon 855 and Kirin 980's 40MP. You might be skeptical of the photo quality given it's from a midrange SoC but a larger lens always help when it comes to capturing detail quality. It'll be interesting how it looks like on post-process instead.
5 Things To Get Excited About The Snapdragon 855
A class-leading AI baked inside a midrange SoC
Where the Helio P90 starts to grab attention is from its built-in AI or APU 2.0 (Application Processing Unit). Any AI related functionalities will be handled by the APU, offloading the tasks from the CPU & GPU while increasing computational performance up to 4.6x over the previous P70 & P60.
Midrange devices typically don't come with an integrated AI unit but the Helio P90 changes that. It allows for improved bokeh effect, live bokeh previews, enhanced low-light reduction, full-body AR avatar, and better facial recognition among others.
Speaking of facial recognition, MediaTek is boasting its dedicated A.I engine baked inside its ISP that's said to be faster than the iPhone Xs. In fact, you can check out this video demonstrating how it reads and renders 3D images at a certain level.
Would you buy a $1200 iPhone Xs for social status symbol or Apple ecosystem?
What could it mean to you?
Just a year ago, it felt like AI was just a marketing term. But as we continue to see how a dedicated NPU (Neural Processing Unit) changes the way a smartphone performs both background and foreground, it's time we pay attention to it.
Smartphones are getting too expensive for consumers and it's not going to slow down anytime soon. Having the Helio P90 as an option for budget-conscious consumers, especially with its flagship-level AI performance and the fact that the industry is all over AI, MediaTek is seemingly becoming relevant today.
Snapdragon 855 vs Exynos 9820 vs A12 Bionic – The Best Flagship SoC 2019
Exynos 9820 vs Kirin 980 – Which Is The Better Flagship Mobile SoC?