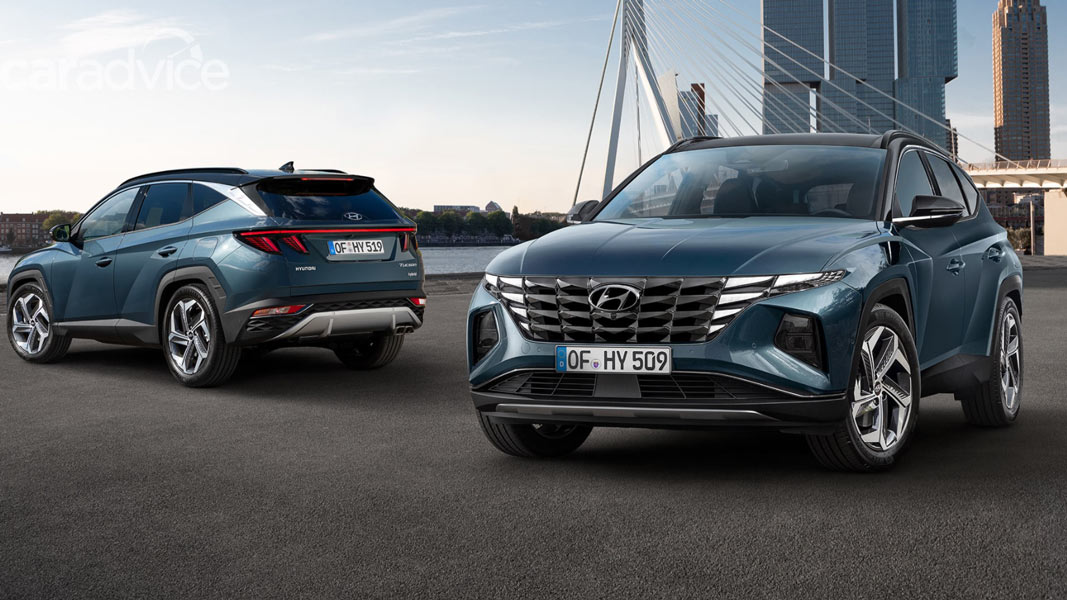 Hyundai finally reveals the 2021 Tucson with big changes especially on the design and options for plug-in and hybrid variants in select countries including in the Philippines.
Perhaps the most noticeable change is on the exterior of the compact 5-seater SUV as it now features an integrated LED day time running lights on its front grille with triangle accents.  The overall front looks like it came from the future with more visible, edgy lines at the sides going to the rear.
READ: Toyota Corolla Cross SUV starts at P1.3-million price in PH
Speaking of the rear, the taillights resemble a fang-looking design and runs over the entire back horizontally.
Another bold step for Hyundai is the smarter and premium interior features. The Hyundai Tucson 2021 has a big display integrated on the dashboard along with LED lighting accents as mood.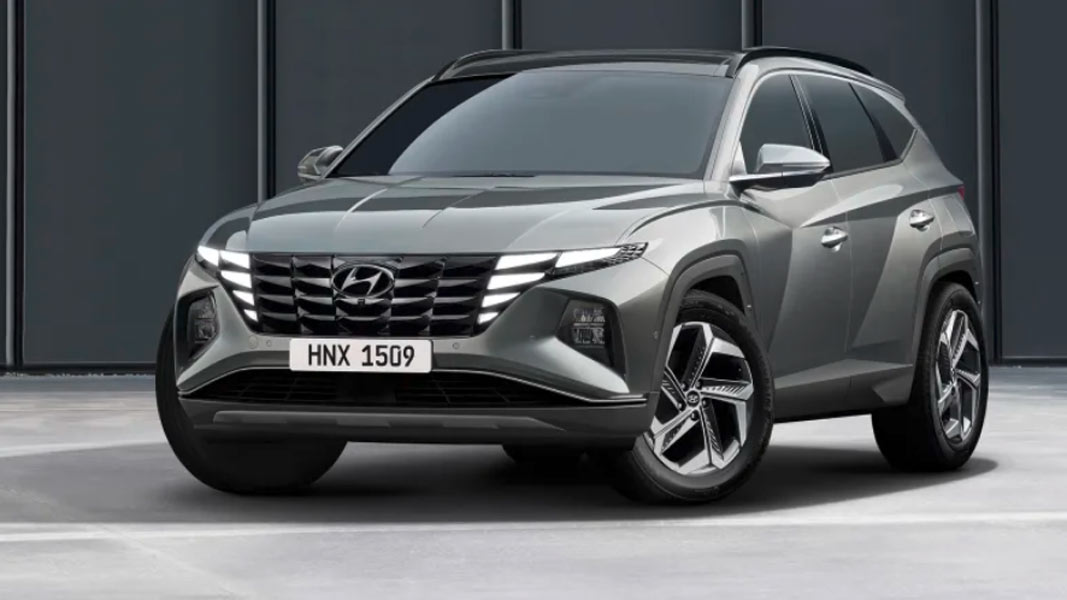 Hyundai will also be bundling its SmartSense technology that includes Adaptive Cruise Control, autonomous emergency braking, blind-spot monitoring, and NFC-enabled Digital Key that is connected via smartphones.
The Hyundai Tucson 2021 will be launching with wide engine options including the 2.0-liter turbocharged diesel.
List of Hyundai Tucson 2022 engine options are listed below:
1.6-liter turbo gasoline or petrol engine – 174 HP power and 265 Nm torque
2.0-liter gasoline or petrol – 163 HP and 205 Nm
2.0-liter diesel engine – 182 HP and 400 Nm
1.6-liter hybrid electric motor – 229 HP and 348 Nm
1.6-liter plug-in electric – 261 HP and 348 Nm


2022 Hyundai Tucson SUV specs, price, release date in the Philippines

Body type: 5-door crossover SUV
Engine: 2.0-liter gasoline or 2.0-liter diesel
Power: 163 or 182 HP
Torque: 205 Nm or 400 Nm
Transmission: 6 speed or 8 speed automatic
Fuel efficiency: est. maximum 14km/l highway*
Ground clearance: 170mm
Safety and features: SRS airbags, Smart Sense, parking sensors, reverse camera
Price: P1,370,000 for the current Tucson base model 2.0-liter gasoline and P1,700,000 for diesel variant
Release date: estimated Q1 2021 in the Philippines