If you use Facebook Messenger for any purpose, all of your Facebook Messenger friends can see when you're online. This makes it difficult to ignore people you don't want to talk to. Fortunately, hiding your active status is simple.
Related: How to Use Secret Conversations on Facebook Messenger
Disable Active Status on Mobile
If, like most users, you use Messenger on mobile, discovering where to disable your Active Status might be a little tricky because it's tucked away a little.
note: This option is available on both the iPhone and Android, albeit the menus change significantly. We're using Android for the following steps, but you should be OK with an iPhone.
Launch the Messenger app and then tap your profile image, which is located in the upper left corner.
Then, towards the top, touch the "Active Status" tab.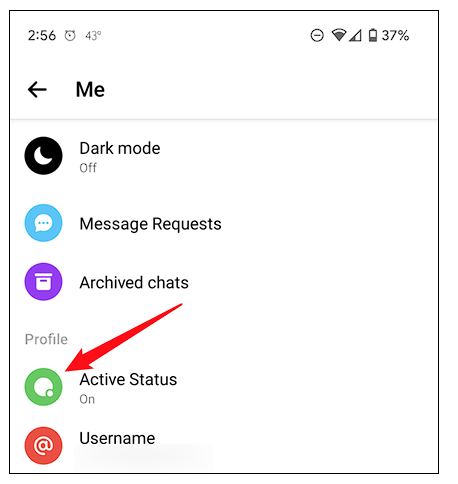 Toggle the toggle to the right to disable your active status. Just keep in mind that doing so inhibits your ability to observe other people's active status. It appears that Facebook wants this to be a two-way street. If you're okay with that, you're done here.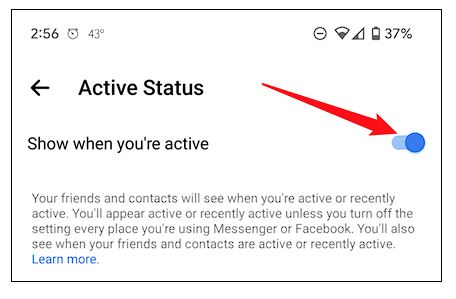 Disable Active Status on Messenger.com
You may also disable your status on the Messenger web front end. Go to Messenger.com and then click the three little dots in the upper left corner.
Once in the Preferences menu, select "Turn Off Active Status."
Turn off active status for all contacts to become invisible. The other two choices allow you to be more selective. The second option from the top allows you to hide your status from all but a few people. The third option is the polar opposite: it allows you to hide your online status from certain persons.
Choose your preferred choice and then press "Okay."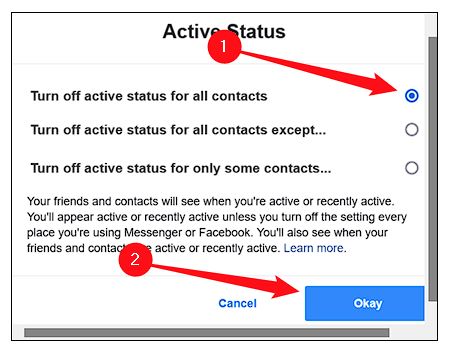 Again, turning off your active status means you won't be able to view other people's active status.
Enjoy your freedom.