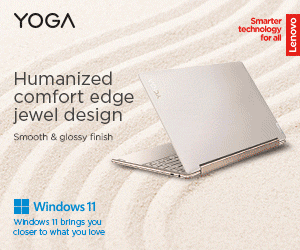 Each year, different brands introduce new smartphones to the Filipino market, causing the task of deciding which is the best smartphone to invest in those hard-earned funds even more challenging. Yet what makes Vivo different from other players in the market is that they continue to create top-of-the-line smartphones specifically designed for communication, social creativity, working remotely, or even gaming.
The Vivo company ensures that there is a smartphone that can meet the needs of every Filipino, with an impressive list of features that can match your requirements. We have compiled a list of some recommendations that will help you decide which Vivo smartphone is the best choice for each of your needs. 
Vivo Y76 5G for Budget Gaming and Vlogging
Designed for today's young consumers, the Vivo Y76 5G is a higher-end entry-level smartphone from Vivo that comes in two new colors, Cosmic Aurora and Midnight Space. It is powered by the Android 11 operating system (FunTouch OS 12) and comes with 8GB of RAM, 4GB of extended RAM, and 128GB of ROM.
In addition to the 4100mAh battery, you can binge-watch all your favorite shows or vlogs on the 6.58-inch FHD+ IPS LCD screen and enjoy seamless gaming with the powerful Mediatek Dimensity 700 Processor. Aside from the primary 50 MP camera, a 2 MP Macro Camera and a 2 MP Bokeh Camera are suitable for vlogging your most memorable moments. 
Pricing and Availability
From the previous price of ₱16,999, the Vivo Y76 5G has now been reduced to ₱14,999, making it more affordable for people. Vivo offers a fantastic deal to save up to ₱2000 when you purchase at all their stores and kiosks across the country, including Vivo's e-store, Shopee, and Lazada's official online stores. 
Vivo V23e 5G for Photography Lovers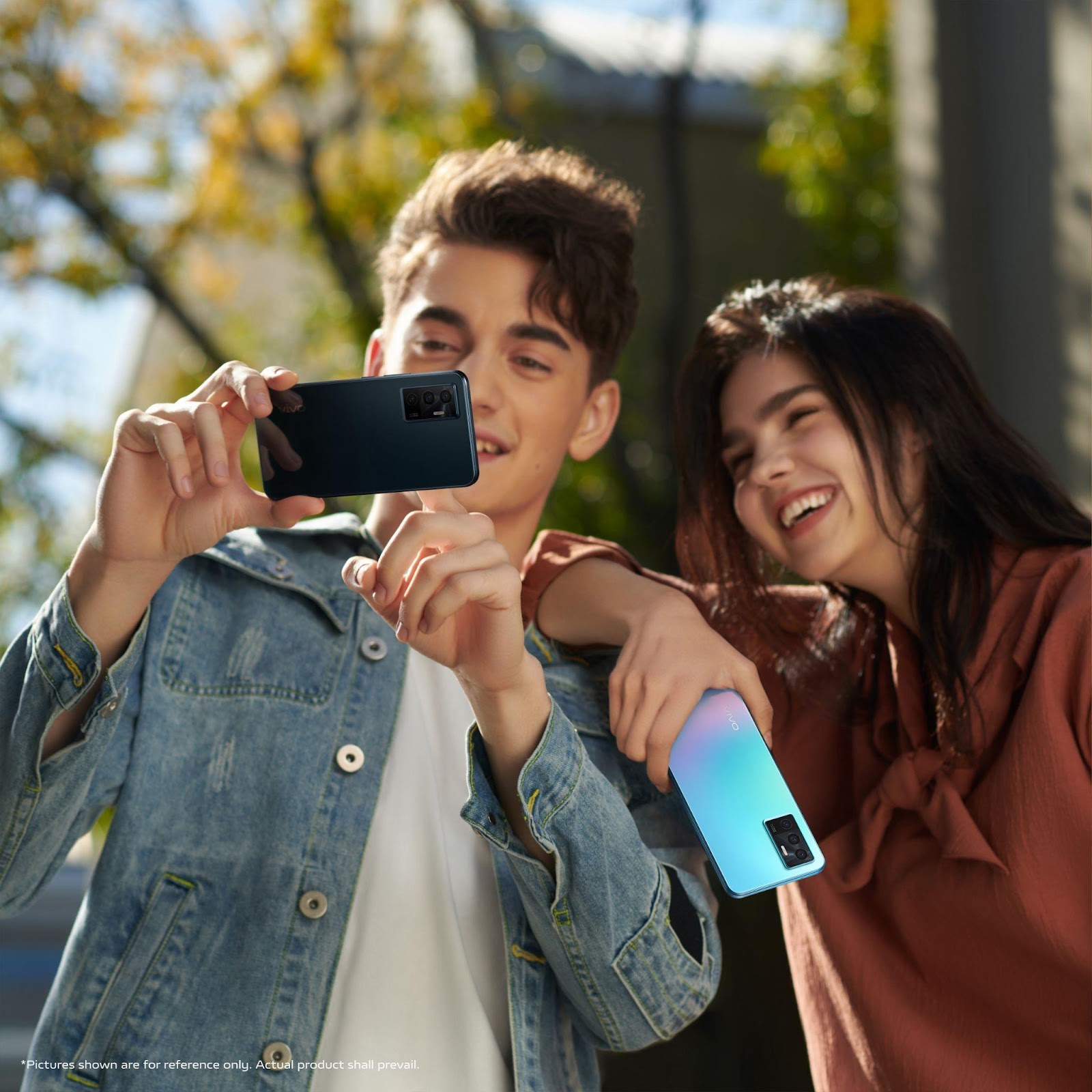 One of Vivo Philippines' finest-looking smartphone models is the Vivo V23e 5G. 
It looks and feels premium thanks to its stylish colorways with striking color gradients – Sunshine Coast, Moonlight Shadow, and the newest Sunshine Gold. This smartphone features a thin bezel that measures 7.41mm wide and weighs just 172g, making it easy to hold and comfortable to use.
Besides being 5G-enabled, the phone is also equipped with a MediaTek D810 dual-mode processor that will give you a high level of performance. 
You can store all of your photos, videos, and songs on this device due to its 8GB+128GB and 1TB expandable storage capacity. In addition, it has a fast charging technology of 44W, which can charge a phone to 100% in just 60 minutes.
If you are a photography lover, the Vivo V23e is the ideal model. There is also a 64MP Bokeh Flare Portrait Camera with auto-focus at the rear, which gives photos and videos with sharp and clear resolution. 
It redefines captured moments with a 50MP Autofocus Front Vlog Camera, an 8MP Super-Wide Angle Camera, and a 64MP Autofocus Rear Bokeh Flare Portrait Camera with auto-focus.
Pricing and Availability
With its original price of ₱19,999, the Vivo V23e 5G is now made more affordable with a drastically reduced price of only ₱17,999, which is available at all Vivo stores and kiosks nationwide, Vivo's online e-store, Shopee, and Lazada!
Vivo T1 5G for Turbo-Driven Gaming Experience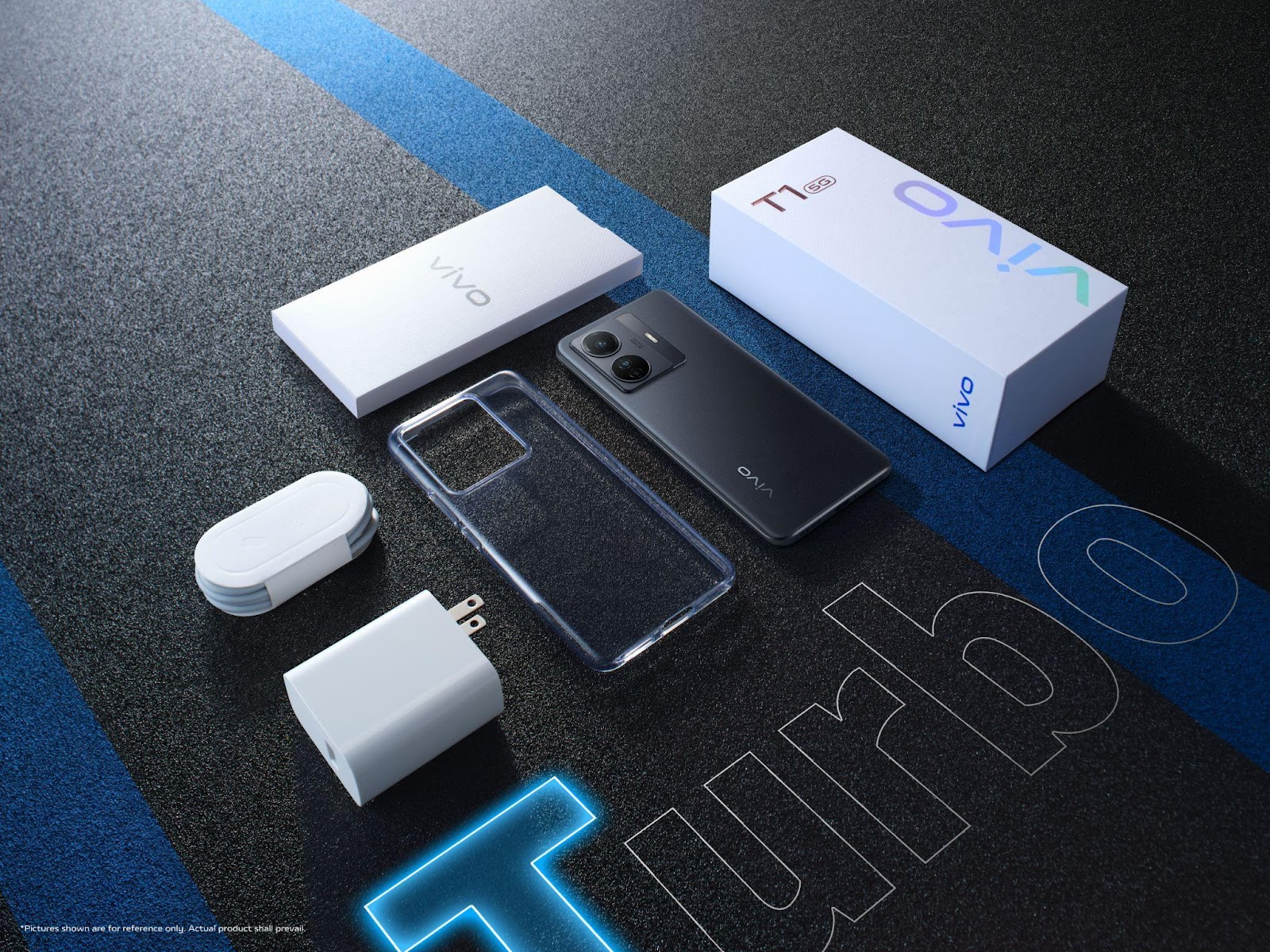 Game-changing features make the Vivo T1 5G stand out. I would like to highlight this smartphone's impressive cooling technology, performance, and low power consumption. 
This smartphone is suitable for everyday use, video content, and extreme mobile gaming. On top of that, it comes with a seamless FunTouch OS 12 and a Snapdragon 778G 5G processor that is the fastest among its competitors, taking every gameplay to the next level.  
As well as an AMOLED display, the T1 5G comes with a large battery capacity of 4700mAh and a 66W Fast Charging tool which will enable it to charge up to 50% in just 18 minutes, as well as a vast storage capacity of 8GB+4GB Extended RAM and 128GB ROM. 
On top of that, it comes with an AI Triple Camera with 64MP for High-Definition Night Shots, complementing an 8MP ultra-wide, 2MP Macro camera, and a 16MP front camera which can also take photos or video of the level of flagship smartphones. 
In addition to the Vivo T1 5G, which is available in premium color variants – Turbo Black and Turbo Cyan – the Vivo T1x is available in a range of more affordable colors – Space Blue and Gravity Black. 
In addition to the Vivo T1 5G, which is available in premium color variants – Turbo Black and Turbo Cyan – the Vivo T1x is available in a range of more affordable colors – Space Blue and Gravity Black. 
Pricing and Availability
The T1 5G is priced at ₱16,999, while the T1x is priced at ₱8,999. These models can now be purchased exclusively at Shopee, Lazada, and Vivo Philippines' websites.
Vivo X80 for Professional Mobile Photography
In my opinion, the Vivo X80 Series is one of the most impressive flagship smartphones of the year. 
Among the many innovations in digital photography and image technology, this lineup includes the Sony IMX866 RGBW sensor, one of the latest developments in mobile imaging. 
Both models in the X80 series feature ZEISS Optics, and all of their lenses adhere to the ZEISS T* Coating standards. Because of this, users will be able to experience the vivid colors and contrast of the world around them. 
As a result of the ZEISS T* Coating standards, the powerful ZEISS Super Night Camera can also utilize these high standards for superior night photography.
The Vivo X80 and the Vivo X80 Pro are designed with a dual-chip processor system, combining an optimized Vivo V1+ processor with the most up-to-date processors available on the market to give users the most cutting-edge, dual-core performance they can receive. 
It's worth noting that the Pro variant is powered by Snapdragon 8 Gen 1 and the V1+ processor from Vivo. In contrast, the X80 variant is equipped with a V1+ processor and a MediaTek Dimensity 9000 processor. 
Additionally, with a large 4700mAh battery on the X80 Pro and a 4500mAh battery on the X80, you can also experience non-stop power and peace of mind. In addition to the upgraded 80W Wired FlashCharge, the X80 Pro is also compatible with 50W Wireless FlashCharge.
Pricing and Availability
A pro version of any Vivo X series phone released in the country in the form of the X80 Pro has officially at ₱59,999. On the other hand, the X80 variant of the phone retails for ₱45,999.
With smart devices and intelligent services at its core, VIVO is a technology company with excellent products. Its mission is to create a bridge between humans and the digital world. By providing innovative mobile and digital solutions, Vivo makes life easier.
Based on its corporate values, which include Benfen*, design-driven matter, user orientation, continuous learning, and team spirit, Vivo aims to develop into a healthier, more sustainable world-class corporation.
By bringing together and nurturing local talents, Vivo has developed state-of-the-art consumer technologies, including 5G, artificial intelligence, industrial design, imaging systems, and other up-and-coming technologies.
Additionally, Vivo has established an intelligent network (including those authorized by Vivo) with a capacity of nearly 200 million smartphones per year. Vivo is available in more than 60 countries and regions and has more than 400 million users.