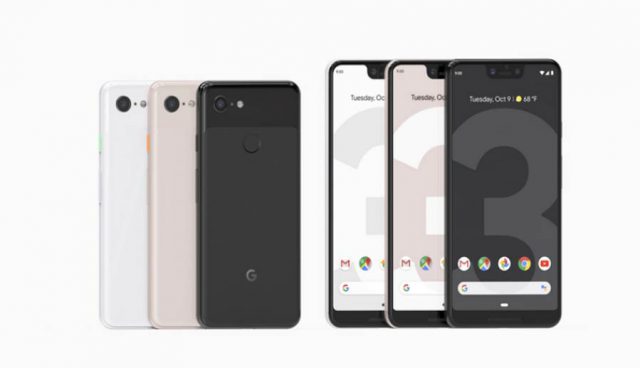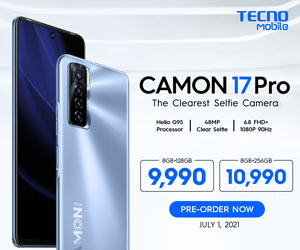 Google officially announced Pixel 3, Pixel 3 XL specs, features, and release date
The new Pixel 3 and Pixel 3 XL of Google is now officially bringing a lot of improvements on the software side but less on the hardware section. So what are the changes over the Pixel 2 series? And when is the official launch or release in the Philippines? Below we list down the full specs and estimated prices of the Pixel duo.
Pixel 3 and Pixel 3 XL hardware features and specs
Display
For this year's Pixels, the same build and size are present but the screen is now taller on each device. The Pixel 3 has a 5.5-inch HDR FHD+ display with its 18:9 aspect ratio and toned down bezels and chin over the Pixel 2.
The infamous wide notch on the Pixel 3 XL is finally confirmed. That screen is measured at 6.3-inch wide and also supports HDR and always one output when on standby. There is also a wireless charging that is possible thru the Gorilla Glass 5 both present on back and front.
CPU, battery, and memory
The processor inside is a Snapdragon 845 albeit clocked down by 0.2GHz in order to give a better battery life as the juice is rated at 2,915 mAh on Pixel 3 and 3,430 mAh on the XL, which is slightly up for the smaller Pixel and slightly down for its bigger sibling.
Options of RAM is limited to 4GB only but storage has two 64GB or 128GB offering with no microSD card slot expansion.
Dual selfie camera, the same single main camera
The main camera on each shooter is a 12.2MP f/1.8 optically stabilized sensor that retains the software-enhanced bokeh or portrait mode and adds the digital telephoto feature.
On the front is a dual 8MP wide and regular selfie cameras. Both sensors are digitally stabilized.
Speaker and miscellaneous
At the front are two speakers while the bottom houses a USB type-C nixing out the 3.5mm audio jack. Water resistance is also improved with an IP68 rating on both devices.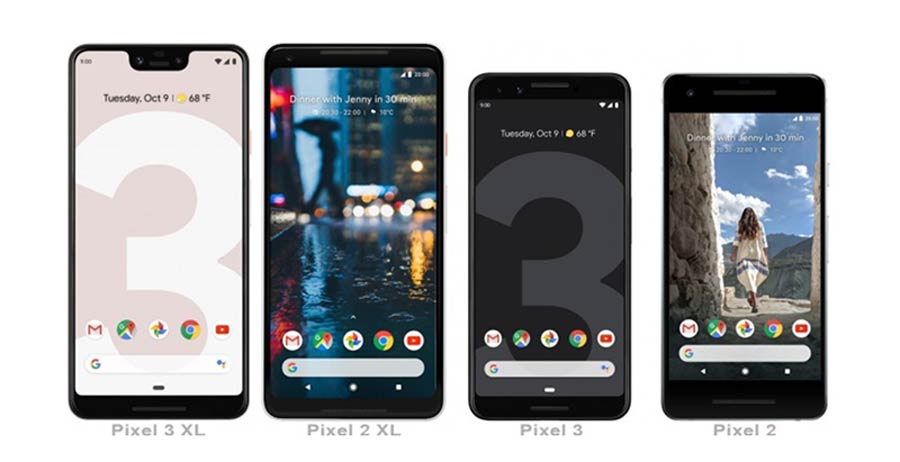 Pixel 3, Pixel 3 Specs and Features
Display: 5.5-inch FHD+ HDR for Pixel 3, 6.3-inch QHD+ HDR for Pixel 3 XL
Design: IP68 waterproofing, Gorilla Glass 5 front and back
CPU: Snapdragon 845 octa-core processor, Adreno 645 GPU
Memory: 4GB RAM, 64 or 128GB non-expandable storage
Camera: 12MP main f/1.8 lens, optical stabilized, 4K UHD video up to 30fps
Selfie: 8MP selfie regular, 8MP selfie wide f/2.0
Battery: 2,915 mAh for Pixel 3, 3,430 mAh for Pixel 3 XL, Wireless Charging up to 10W, 15W fast charging via USB type-C
Top-notch software features coming to Pixel family
The pair's highlight is not on the hardware but rather on the software side with Android 9.0 Pie out of the box. Starting with the camera app, it now expands AR functions, introduces Night Sight for low light shooting, and Top Shot for picking the best image after taking a shot.
Google's AI Duplex technology will debut on this duo this year thru a software update. For now, the company has already added a screen calling feature which gives users instant transcription from voice to text while being shown on your screen.
Pixel 3, Pixel 3 XL official Philippines pricing and availability launch
The Pixel 3 series comes in not pink, clearly white, and black color variants. The price starts for $799 for the 64GB Pixel 3 which is estimated at P44,990 in the Philippines while the Pixel 3 XL is priced at $899 for the 64GB or equivalent to P44,990 pesos. Note that pricing estimates and there is no official word for the local launch up to now.
Perhaps, authorized resellers or the gray market will offer the Pixel 3 in the Philippines first by end of the year. We will update you once Google has officially launched the Pixel in our shores.