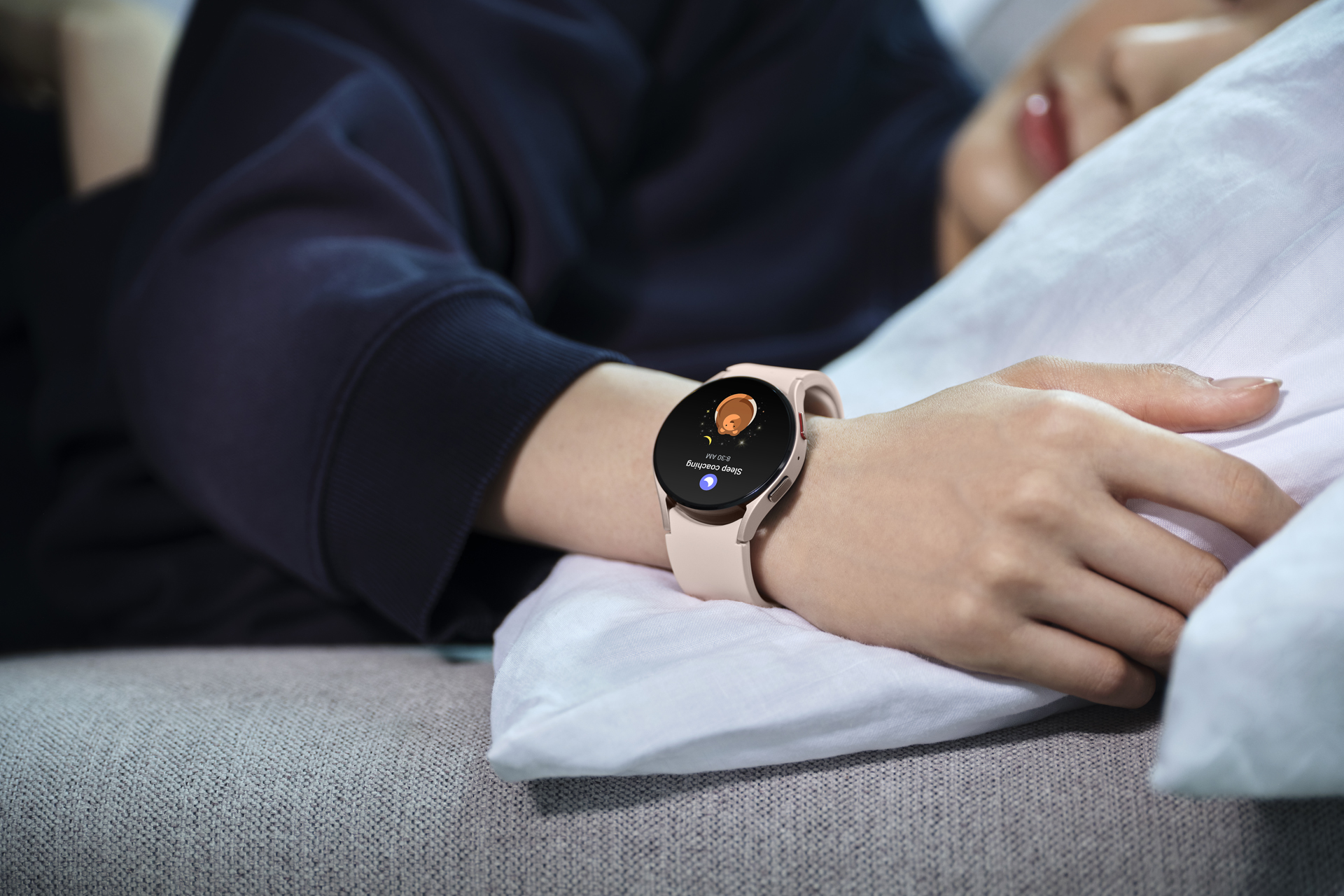 According to global health research, Filipinos suffer from some of the worst sleep deprivation in the world. And while a lack of sleep can be brought on by a number of things, including work, sickness, stress, excessive use of social media, and bad eating habits, the long-term effects of not getting enough sleep can be very detrimental to your health.
Getting enough sleep has long-term advantages and improves how well bodily systems function. How well individuals sleep has an influence on how they will feel and think the next day. Additionally, it improves a person's resistance to infections and viruses.
Developing a good sleeping regimen is difficult, especially when people lack the means to track their behaviors. With this in mind, Samsung introduced the Galaxy Watch5 Series, which is aimed to assist consumers to attain optimum sleeping patterns via the use of technology.
The Smartwatch That Knows You Even With Eyes Closed
The Galaxy Watch5 and Watch5 Pro also have a Sleep Tracker, which monitors and analyzes users' sleeping and snoring patterns, as well as blood oxygen levels, to help them remember the importance of regular rest.
These smartwatches also track all phases of sleep, including REM cycles, to help users change their sleeping patterns and educate them on how to sleep better. A lot of sleep is essential to get through the day. They assist users in planning their night, detecting snoring 2, and tracking their sleep using four sleep stages: awake, light, deep, and REM utilizing eight animal icons that reflect their sleep pattern. Furthermore, they provide superior National Sleep Foundation insights to increase sleep quality and duration.
In addition, if users want to swiftly check their body composition 3, the Samsung Galaxy Watch5 and Watch5 Pro offer Bioelectrical Impedance Analysis (BIA) that delivers exact readings of their body fat percentage, skeletal muscle, and body water in 15 seconds4. BioActive Sensors on smartwatches can also monitor blood pressure and evaluate heart rhythms, making electrocardiogram (ECG) examinations more convenient.
The Samsung Galaxy Watch5 and Watch5 Pro have transformed how fitness aficionados, as well as newcomers, track their health. Both smartwatches' functions give precise health data, motivating users to sleep better and follow healthier routines. It also has a battery capacity of 410mAh for the Galaxy Watch5, 284mAh for the Galaxy Watch5 Pro, and 590mAh for the Galaxy Watch5 Pro, with rapid charging for extended usage and a better experience 5.
Related: How to Take a Screenshot on Samsung Galaxy Watch
The Importance of Personalized Feedback
Along with improved functionality, Samsung understands that input is critical to growth. People feel that in order to be the best version of themselves, they must learn more and be well mentored. And Samsung does more than simply listen; it designs what is best for people. As a result, the improved Galaxy Watch5 Series identifies more than 90 workouts and personal routines. It even gives the user individualized feedback depending on their exercise 6 performance.
The Samsung Galaxy Watch 5 Series' ultra-stylish but sophisticated appearance is appropriate for any event and daily function wear. The smartwatch is water and sweat-resistant, so users can wear it anywhere, at any time, rain or shine.
The Samsung Galaxy Watch5 Series is currently available at the following prices and colors to serve as everyone's fitness companion:
Customers may get a 50% discount on the new Galaxy Buds2 Pro with the purchase of a Galaxy Watch5 or Watch5 Pro from September 2 to September 30. They may save 30% on the Galaxy Watch5 Series and 50% on the new Galaxy Buds2 Pro when purchased with the new Galaxy Z Fold4 or Z Flip4.
Safe Samsung Shopping
To keep customers and workers safe, Samsung Experience Stores carefully adhere to health and safety procedures. Samsung has introduced the required wearing of face masks and performs frequent sanitation in all stores in accordance with the Inter-Agency Task Force for the Management of Emerging Infectious Diseases standards.
Samsung Experience Stores also include unique QR health declaration codes to support a safe and frictionless touch-tracking process. To ensure that everyone is socially distant, product demonstrations are done side by side rather than face to face, while maintaining the required safe distance of one (1) meter.
To find the nearest Samsung Experience Store, visit samsung.com/ph/samsung-experience-store/locations.
---