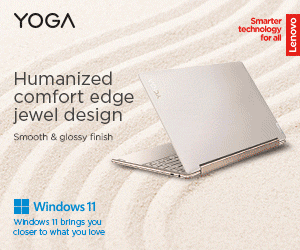 Smartphone cameras are getting better and better with higher resolutions and more quality lenses for every scenario. In the large amount of manufacturer information, however, you can quickly lose track of which features are really crucial. We show you the most important criteria for a good camera phone so that you can take the best possible mobile phone photos.
It's not that easy to choose the ideal smartphone these days. If there are special requirements, for example in terms of display, performance or camera, you have to take a close look to see which device meets the requirements. If you are interested in a smartphone with a high-quality and versatile camera, you usually cannot avoid high-priced devices. The manufacturers normally equip their flagships with the best lenses. There are a few aspects to consider here that are crucial to the quality of the camera.
DIFFERENT LENSES IN EVERY SCENARIO
Telephoto
One lens that has now become the standard is the telephoto sensor. It has an optical zoom and is used to bring distant lenses closer. Previously, enlarging an image section with a smartphone was only possible using the lossy digital zoom. This is not a real zoom lens, as you can only switch back and forth between the different sensors with fixed focal lengths. The telephoto lens has a longer focal length than the other sensors – typically over 50 mm. The lens is ideal for traveling and for portraits.
Some premium smartphones rely on so-called periscope telephoto lenses, which work with special light refraction and mirrors to enable even more optical zoom in a confined space and to bring you closer to your target subject.
Wide-angle
Manufacturers have been using multiple sensors in their camera systems for a few years. When looking for a good camera phone, you should pay attention to the different lenses. Usually the main sensor is a regular wide-angle lens with a high resolution and a low aperture to take nice photos in all everyday scenarios. The focal length is usually 15 mm and thus the lens has a large shooting angle. Combined with image stabilization, good autofocus and night mode, you can take beautiful pictures of any subject even in moving scenes and in the dark. In most situations you use the main lens, which is why you should pay particular attention to high quality.
Many smartphones rely on Sony sensors. Examples are the extremely popular IMX586 and IMX686 with 48MP and 64MP, respectively, which are found in some smartphones from Samsung, Xiaomi, OnePlus and more. In addition, manufacturers such as Sony, Nokia, OnePlus and Huawei work together with well-known brands from professional photography such as Zeiss, Hasselblad and Leica to install perfectly matched lenses that perfectly complement the sensors.
Accessory sensors
The Ultra Wide Angle (UWW) lens is another sensor used in many smartphone cameras. In contrast to the telephoto lens, it offers a short focal length, usually under 20 mm, and can capture large subjects such as landscapes.
Some devices have a macro lens to capture small subjects such as insects or details of objects. These sensors are nice features for getting some nice close-up shots. Currently, however, the lenses in most camera phones have a low resolution and are more of a gimmick.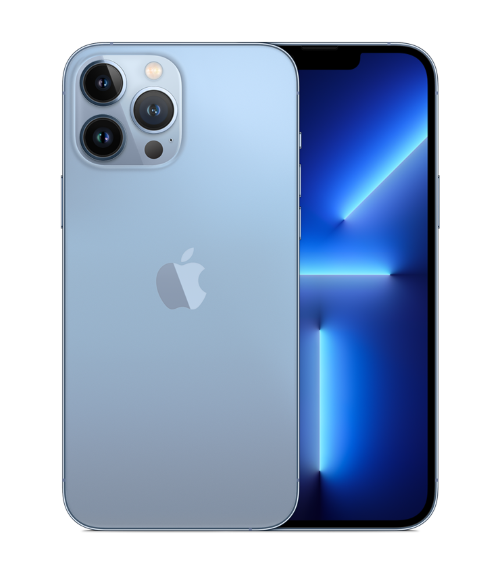 A sensor that cannot be used for taking photos itself, but is built into many smartphones and supports the other lenses, is the depth sensor. It is often a time-of-flight camera (ToF), which measures the distance to objects and thus provides information for the depth of field. This can create a nice bokeh effect.
Some models have a light-sensitive monochrome sensor for optimal recognition of light values ​​in order to be able to deliver even more details . This does not record any color values ​​and can therefore support the other lenses in precise brightness detection and HDR photos. Individual devices like the Huawei P50 Pro even support native black and white photos. In contrast to sensors with color detection, the color is not extracted from the images afterwards, which ensures stronger and more natural results.
RESOLUTION
The lenses of mobile phone cameras and in particular the wide-angle sensors now offer very high resolutions – sometimes over 100 megapixels! A high resolution means that photos can be significantly more detailed because they contain significantly more image information. Afterwards, you can enlarge the images and, for example, only print out a small section of the image in large format without having to accept any visible loss of quality.
Finding the right resolution
A typical value for mobile phone cameras is 12MP. This corresponds to about six times the resolution of a Full HD image (1080p, approximately 2MP) and 2.4 times the resolution of QHD (1440p, approx. 5MP), the typical resolutions of many displays. 12 megapixels are easily enough even for a 4K or UHD television (2160p, approx. 8MP). Professional SLR cameras also work with resolutions in the medium to high two-digit megapixel range. A reasonable resolution is therefore essential for capturing multifaceted and small-scale motifs as well as for improved digital zooming in in post-processing and display on high-resolution screens.
Current top smartphones usually record videos in 4K (UHD) and these can also be viewed well on the big screen. Some now even offer 8K resolution for filming. For this you need a lens with at least 33MP (4320p).
High quality sensors
One should not be irritated by high megapixel numbers. An extreme value only says something about the quality of the sensor and thus the photos to a limited extent. In order to get beautiful shots without strong lens distortions or image noise, which convince with vivid colors and precise sharpness, high-quality lenses and a well-processed sensor are indispensable.
Nowadays, powerful CMOS sensors (active pixel sensors) are installed in smartphones, which create very good photos despite their small size in the limited housing. The larger the sensor area, the more error-free the images are usually because each individual pixel can capture more light. That is why the small sensors with high resolution use pixel binning , among other things. In low light conditions, several pixels can be combined into one block to achieve higher light sensitivity and avoid interference. The photos have a lower resolution, but gain in quality. A large sensor area also has a positive effect on the depth of field.
Reliable information
Computer and mobile phone magazines and in particular, the DXOMARK team provide reliable information about the quality of camera phones and their lenses and sensors. DXOMARK website offers a good overview of the best smartphone cameras. There you will find transparent reviews and an easy-to-understand score that is respected across the industry.
Open aperture
A large number of software and hardware features are responsible for the high quality of today's mobile phone photos. A well-known element from classic photography, which is also very important for mobile phone lenses, is an open aperture. The specification says something about how much light can enter the sensor, i.e. how bright a lens is and what depth of field is possible.
F-numbers around ƒ/2.0 and lower are common in modern smartphones and allow you to take well-exposed pictures even in the dark because you can choose a shorter exposure time. The lower the f-number (e.g. ƒ/1.5), the shallower the depth of field and the stronger the background blur and bokeh. Thus, motifs can be distinguished from their background, which is perfect for portraits.
Stabilization
In order to be able to take calm photos and especially videos, you need good image stabilization. A distinction is made here between electronic (EIS) and optical image stabilization (OIS). EIS uses the software to ensure a more stable image and uses the accelerometer to detect the movement of a device. This can be very helpful with shaky shots, but the image quality often suffers, since unnatural distortions can sometimes occur with the EIS and the software cuts away part of the photo/video as a buffer via cropping.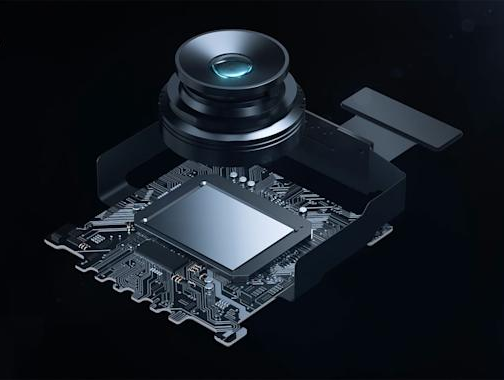 Optical Image Stabilization (OIS) is the gold standard for getting smooth shots. This is where the hardware comes in. A gyroscope detects which direction the smartphone is being moved and adjusts the camera position in the opposite direction – like eyes that fixate on an object even though the head is moving. This proves to be extremely useful in the dark and for telephoto lenses. The OIS is usually only used with more expensive smartphones and then not with all lenses.
Hybrid image stabilization (HIS) is the perfect mix for truly outstanding smartphone photos. It combines OIS and EIS and can therefore only mechanically produce a stable recording, which is subsequently optimized via the software. This is particularly useful for videos as well as HDR images and long exposures.
There are also smartphone accessories like tripods and gimbals to help you get stable footage.
Precise auto-focus
In order to be able to quickly take good photos of moving and hard-to-recognize subjects, you need a reasonable autofocus. Modern smartphones rely on the so-called PDAF (phase detection autofocus) or laser autofocus to be able to quickly focus on a subject in all situations. A good autofocus is characterized by the fact that it works reliably even in action and in the dark. With the help of AI-optimized object tracking, you can always have the desired motif in view.
Bright and natural flash
The classic way to get well-lit photos is known to be the flash. Over the years, better and better flashes have been installed with bright LEDs and precise and adaptive color temperature such as Apple's True Tone flash. Images that are illuminated by a flash are bright and therefore enable sharp images with a short exposure time even in the dark. However, they have an unnatural look because they brighten a subject in the foreground and swallow up the background. This can create a desired aesthetic, but in most cases it disturbs the atmosphere of the picture and the people present.
Different modes and other features
Another criterion for a good camera phone is the presence of different modes in which your photos are optimized depending on the situation. In addition to the portrait mode, the night mode, for example, is particularly useful for brightening up dark areas and still getting a sharp image. Good HDR shots (high dynamic range) are another plus for taking particularly appealing, multi-faceted photos. They are composed of several under- and overexposed images, whereby all light and dark areas are adjusted to create a harmonious image result.
Panorama mode is ideal for landscapes and large crowds. Here, multiple photos are stitched together in one motion to create one big picture. In order to compress recordings over a longer period of time into short videos and give them that certain something, many smartphones have a time- lapse function. This usually requires stable positioning on a tripod.
Just the opposite is achieved with slow-motion footage, which impressively slows down momentary moments. Current smartphones achieve amazing frame rates of 960 fps. The Huawei P40 Pro and Mate 30 Pro even offer a staggering 7,680 fps. This requires extreme computing power that only such top-of-the-line devices are capable of.
The Pro mode, in which the elements exposure time, aperture, ISO and focus can be set manually and individually on most smartphones, is also particularly noteworthy. With the right know-how and some additional equipment, extremely professional photos can be taken.
With the current iPhones, you can also film in Dolby Vision and ProRes and use cinema mode. This ensures a professional depth of field, which can be changed afterwards in order to focus on the important motifs.
Good audio and video playback
In order to be able to play back your photos and videos in good quality, you need a smartphone with a good display and reasonable speakers. Although the results can be displayed on a larger screen such as a 4K television, the mobile phone should also have suitable video and audio features for everyday life and for enjoying memories together.
A good display uses at least a Full HD resolution (1080p), but displays with Quad HD (1440p) are recommended for high-resolution material. The size is also important here, because the photos and videos can be viewed much better on a 6.5-inch display than on smaller devices. The display technology is also crucial. An OLED display produces a significantly better picture with stronger colors and more intense black than an LCD. Other features such as HDR10+ and a high frame rate (e.g. 120 Hz) can also have a major impact on the quality of image reproduction.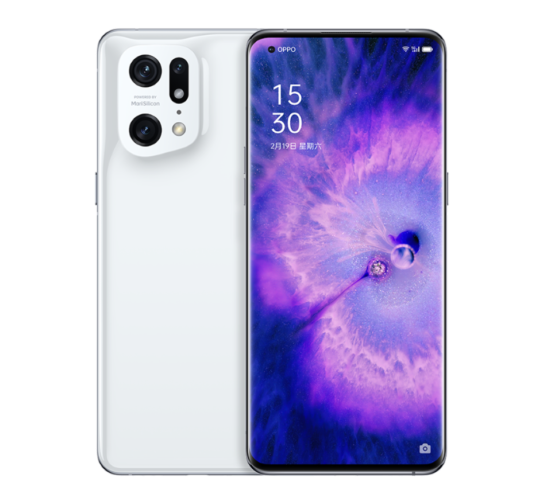 Of course, speakers suitable for videos are important. Some manufacturers save money here, but stereo speakers with a powerful sound and fine tuning, e.g. Dolby Atmos make a difference.
A modern Bluetooth function (5.0 and upwards) is also practical in this regard, with which you can transfer your sound to external speakers and headphones. A jack socket for connecting a headphone cable is also good, but unfortunately it is no longer installed in many current smartphones. This is where you connect your wired headphones/speakers via USB-C or Apple's Lightning connector.
PERFORMANCE AND STORAGE
Fast and modern processor
As we have already indicated, modern camera phones need extremely powerful hardware in order to easily enable functions such as 8K videos and super slow motion. For this reason, the latest Android phones, for example, rely on the Qualcomm Snapdragon 8 Gen 1 and Apple on their superior A15 Bionic. Only the flagships are usually equipped with these premium processors, which is why good camera phones often come at a price. Current chips from MediaTek, Exynos (Samsung), Kirin (Huawei & Honor) and Google's in-house Tensor processor also do a flawless job in processing complex camera software.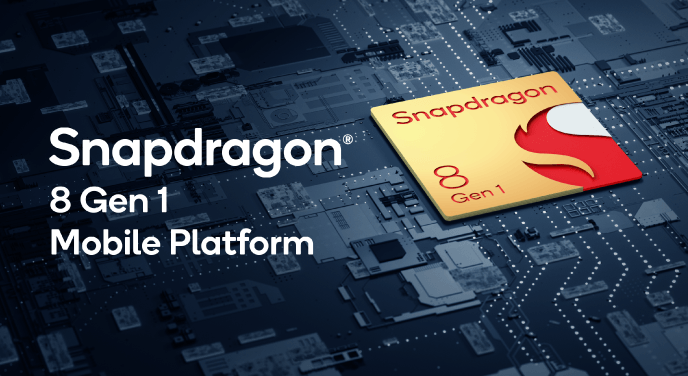 Good chips can be recognized by several cores with high clock rates of over 2.5 gigahertz (GHz). For example, a CPU (Central Processing Unit) running at 1 GHz can process a billion current pulses per second. The more gigahertz, the more calculation steps a processor can perform per second. The performance in gigahertz accordingly describes the speed of the processor, but does not necessarily say anything about the quality of the chip.
The number of cores is also important. Most processors today have multiple cores and are therefore called hexa- (6) and octa-core (8). The more cores a CPU has, the more tasks it can do at the same time per second. With multi-core processors, the computing load is distributed evenly across all cores, which leads to better performance. However, more cores do not necessarily mean more performance here either. Apple, for example, has only used six cores in A-chips for years and tops the list every year.
If you want a neutral evaluation of the processors, you can look at the so-called benchmark tests, which can be found everywhere on the Internet. In these tests, the computing power of the different chips is compared. This gives experts and users an insight into the performance of the hardware.
Enough memory
So that the processor can work properly and there is enough buffer for large tasks, a smartphone needs enough main memory (RAM). Current top smartphones often offer 8GB of RAM. The Samsung Galaxy S22 Ultra even offers 12GB of RAM in the highest configuration, which can keep up with some laptops. The amount of RAM is a good indicator for complex computing power. However, some manufacturers such as Apple combine lower values ​​with a sophisticated hardware architecture and thus outperform a large part of the competition. Because of this, RAM isn't critical to some well-made devices.
Enough storage space
If you take a lot of photos and videos, you also need a lot of space. The following applies here: more is more. 64GB or 128GB have now become the standard for higher-priced devices. This amount of memory is sufficient for most users. If you need more, you should get a smartphone with at least 256GB or use a cell phone with expandable memory. With these devices, you can increase the storage space using a microSD card. Since the big manufacturers offer an SD card slot less and less, you can also use the largest storage variants of some flagships if you have enough budget. Apple offers 1TB for the iPhone 13 Pro Max in the largest version memory, as does Samsung with the S22 Ultra.
Alternatively, you can save your recordings in a cloud. There are a variety of providers that you can fall back on. Google Drive or the manufacturer's own services are ideal for Android users. iPhone owners can rely on the well-integrated iCloud. However, other products such as Microsoft's OneDrive , which is integrated into Samsung, or Dropbox are also good options for cross-device storage. With all these services, you should pay attention to the price-performance ratio of the available storage space, the flexible options for use with different end devices and, of course, data protection.
Fast internet connection
Not only the performance of the processor and the amount of memory available play a role, but also the connectivity of your smartphone. If you want to own a modern camera phone, you should pay attention to the current connection standards. On the one hand, your device must enable a good WiFi connection. That's why your mobile phone should support at least WiFi 5 (802.11ac) or even better WiFi 6 and 6e (802.11ax) in order to be well equipped at home and at work. On the other hand, access to the 5G network is crucial. In order to be able to share and receive large amounts of data such as pictures and videos on the go, you need fast internet access. This is guaranteed with a 5G connection.
There are many aspects to consider when choosing a good smartphone camera: from the different lenses to high-resolution sensors and various photo functions to performance. You now have a good overview of which of these properties are crucial for a good camera phone.