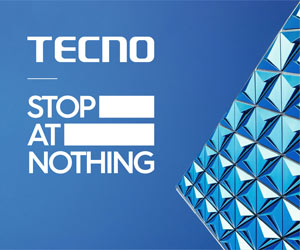 After eight months of using the Huami's Amazfit Stratos (sub-brand of Xiaomi), the successor to the Amazfit Pace, it is time to find out if this $160 smart fitness tracker and sport watch is worth for its price considering there is a handful of alternatives in the market. We will also look at the pros and cons in this Amazfit 2 Stratos long-term review.
Frankly, the Amazfit Sports 2 or Stratos may not the perfect GPS-equipped smartwatch because it has notable shortcomings compared with the more expensive gears from Samsung or Apple. But given the more affordable price and premium design, you'll need to think if you could live on its disadvantages too.
Things I love on the Amazfit Stratos
Premium design
Rugged functionalities
Sport and fitness or active features
GPS tracker
Long battery life
Things I hate on the Amazfit Stratos
LCD screen quality is greyish when active
Limited connected and controlled apps
No voice command functions
Amazfit Stratos Specs, Features, Price
Design: Sapphire glass, Ceramic bezel, Carbon fiber exterior, 22mm compatible standard strap
Rugged features: 5 ATM certified or up to 50 meters deep water resistance
Display: 1.34″ touchscreen LCD with always-on standby or passive screen, 320×300 pixels
Size: 70g or 2.5 ounces
CPU: 1.2GHz processor
Memory: 4GB internal storage, 1.3GB useable
Sensors: Heart rate optical, Pulse, VO2 oxygen, Motion or accelerometer
Activities: Multisport, Running, Walking, Bicycle or Cycling, Elliptical, Swimming, Tennis, Climbing, Skiing, etc., Sleep Tracking, Sitting or In-active Notifications
Connectivity: GPS or GLONASS, Bluetooth LE 4.0, WiFi n
Battery: up to 5 days average battery life
Audio: N/A microphone
Software: WearOS by Xiaomi, compatible app for iOS/iPhone and Android
Colors: Black
Release date: Q1 2018 for global availability
Price: $160 USD or P7,900 (price may vary depending on taxes/shipping)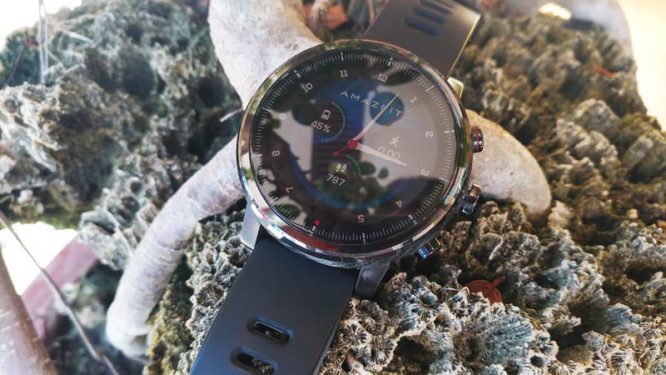 Design is top-class while a build is solid
At 70g weight, the Stratos feels lighter and easy to strap on my small wrist despite having a large 1.34″ LCD display. The front is a sapphire reinforced glass that is encircled by a ceramic bezel before meeting the carbon fiber finish and totally making the gear feel tough to wear on the wrist. The glass is noticeably curved which adds a more pronounced look.
There are three buttons at the side. These physical keys work both on navigating the system and as a shortcut on your activities.
Meanwhile, the back houses the heart rate sensor which works 24/7 if turned on from the setting as this will regularly track your pulse and sleeping pattern.
The strap that came with the retail box is a black 22mm rubber which feels cozy but easily collects dirt at its edges and holes. You can always swap the strap for any compatible 22mm alternatives.
There is no denying that the Stratos is built for outdoor activities but its design is more superior and premium-looking than most watches. Above else it is 5 ATM certified which makes it water resistant up to 50 meters deep.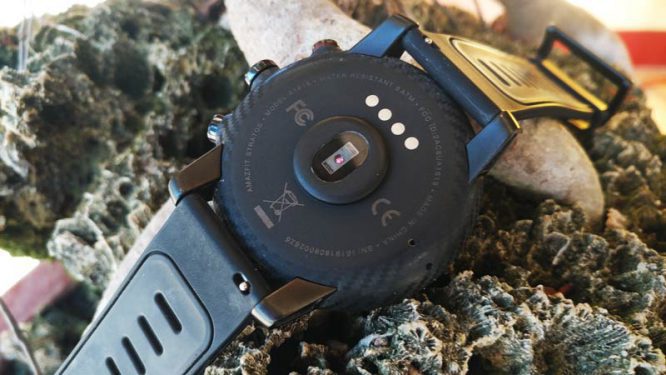 Display is LCD and it is a dealbreaker for some
Perhaps, my biggest complain after eight months of using it is the active display. Specifically, it is not the passive always-on display, but it's the active one when the screen is turned on.
Because it is LCD, the backlighting is not even and the blacks look greyish spoiling what's on the display. Even if the display liking may be considered subjectively, the Stratos' LCD falls short against the OLED screens of Samsung Gear or Huawei watch. Of course, the Stratos is cheaper than its major brand rivals.
Luckily, the standby screen produces blacker blacks and vivid colors. You just need to not to mind the dull quality compared when the screen is on. Overall, the screen is not the best feature of the Stratos, but convincingly, it has bright and has an OKAY viewing angle that will do well on most users.
Reliable fitness and smart tracker
One of the biggest advantages of the Stratos is the inclusion of GPS or GLONASS chip which makes it possible to leave your smartphone and just rely on the tracker of your watch. Most smart trackers today have no GPS and will require you to connect to your phone. And if there is a GPS chip, it is reserved to $400 watches like the Gear S Sport or Apple Watch.
Another great fitness feature is the Heart Rate Sensor. This enables a 24/7 monitoring of your activities from sleeping, sitting, walking and more. In pair with the sensor is the VO2 Max monitoring which reads and analyze the level of oxygen in your body during a specific workout or routine.
In terms of sports, there are tons of activities that can be tracked like swimming, skiing, cycling, triathlon, elliptical, and more. You can even select a multisport activity to combine different sports.
Efficient UI and reliable connectivity
It is easy to navigate with the touchscreen on the gear, it is averagely responsive in touch but there are occasional hiccups like getting stuck on a screen and will need you to push the power button for several seconds in order to reset the device. Alternatively, you can use the physical buttons at the side when your fingers are wet or when you are wearing a thick pair of gloves.
Connectivity is smooth when pairing your phone in order to sync the data from the watch. The application is available for Android and iOS so it means the watch is compatible with all smartphones and iPhones or even tablets.
The user experience is efficiently designed with several watch faces and sections. You can customize the Stratos by uploading your own photo and pair it up with a select preloaded watch face. Most watch faces will show weather, battery level, and steps while keeping you notified for alarms and reminders.
Short from smartphone features
The fitness apps and programs are rich, it is on the smartphone functionalities that the Amazfit 2 or Stratos fails to impress. You can only read notifications or reject a call and you cannot find any voice control since it lacks a microphone. So if you are on an activity and a call comes, only reaching out for your phone or rejecting the call from the watch are the options. We only hope that they will even include auto-replies on the future as this is also missing.
For music, you can either pair a Bluetooth headset or transfer and store a handful of tracks into the watch with its 1.3GB free useable storage. There will also be a dedicated watch face section where you can easily control music playback.
Amazing battery life
Another major reason to buy the Stratos is its long battery life. I can easily get 5 days with my phone paired with the device in order to sync and allow notifications. Intermittent pairing maxes out the battery life up to a week while using it as a standalone watch could give you more than a week of usage.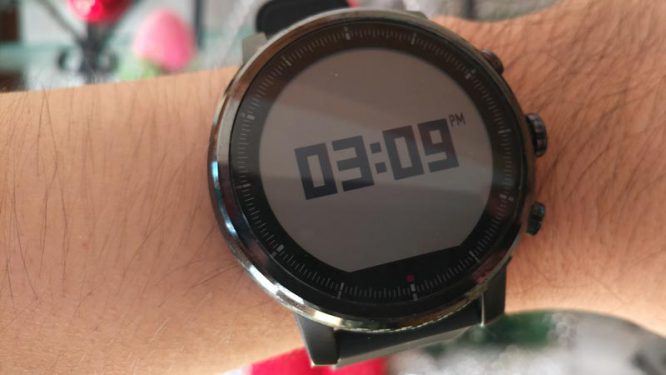 Conclusion – Is it the best smartwatch and tracker to buy?
If you could live with the missing smartphone-like controls and commands, then the Amazfit Stratos is considerably one of the best fitness and sports trackers with GPS. It beats most of the competition in terms of battery longevity, and solid and premium build. The price is affordable and great if you are planning to use it every time for sports and exercise but not for average or persons not doing exercise.