Gaming laptops are available in different price ranges, and sizes, and with a variety of specifications. Finding a laptop that meets your needs is simple because there are so many possibilities available. For instance, a serious gamer will undoubtedly require a powerful GPU. Instead, purchasers interested in playing casual games might opt for other luxuries like purchasing a laptop with a quicker CPU or a nicer display. What are the finest gaming laptops that have at least 32GB of RAM? All gaming laptops will, undoubtedly, benefit from having a ton of RAM.
Purchasing a laptop with a sufficient quantity of RAM can be beneficial in the long run. The majority of PC games demand a lot of resources. Although a 16GB kit will suffice, it's always a good idea to future-proof your laptop from the start.
So continue on if you're looking for the top 32GB RAM gaming laptops. We've compiled a list of five machines below. What's more, the list has been handpicked for different budgets too, so there's something for everyone.
HP VICTUS 15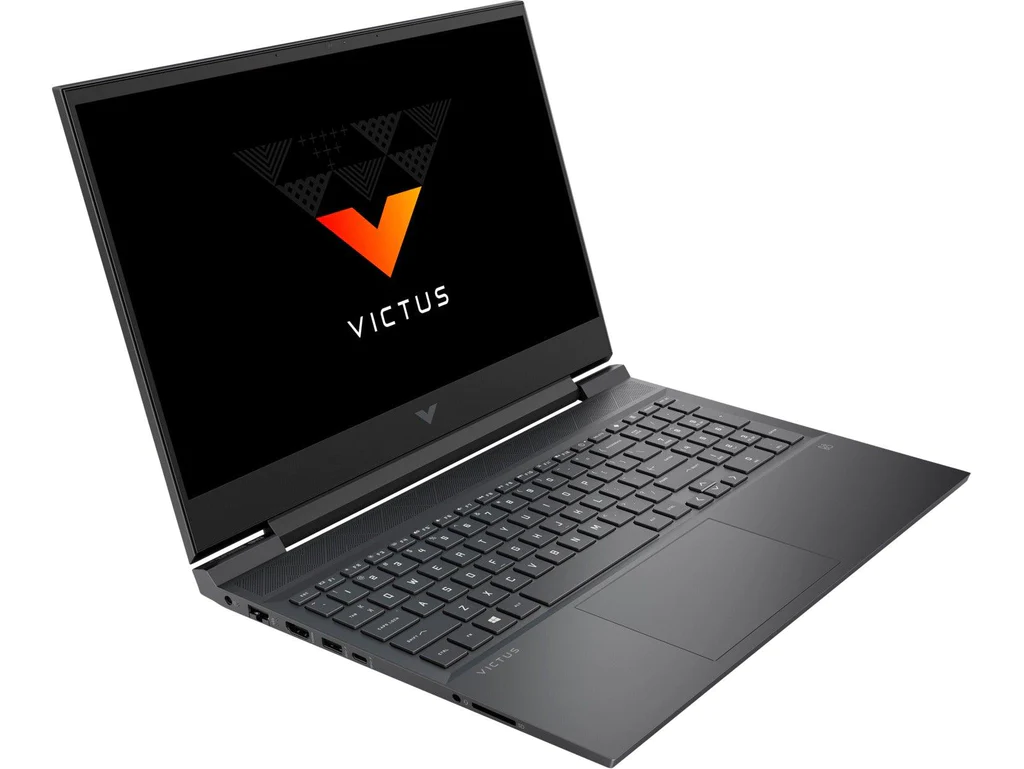 For those who are unaware, the Victus line of computers is aimed at customers with limited funds. Yet, don't be fooled by the laptop's low MRP because it is actually a rather capable device. The tablet is powered by AMD's Ryzen 7 5800H CPU, for starters. For heavy workloads, the chipset's eight cores and 16 threads can be used.
Not only that, but the Processor can turbo-charge to 4.4GHz and, according to the company, maintain its maximum throughput until 105 degrees. The Processor can compete in CPU-intensive games like Counter-Strike: Global Offensive due to its lenient operating temperature limit. Additionally, you can always rely on the RTX 3050Ti GPU to run games with higher system requirements. The TGP, or total graphics power, for the GPU has not yet been defined by HP.
Yet a company representative claimed that a comparable model with a 3050Ti GPU could deliver up to 100W TGP when the device was in performance mode, which is excellent. But, the laptop also features a 15.6-inch screen with a 144Hz refresh rate.
HP Victus Specs 
Processor: Ryzen 7 5800H | Screen Refresh Rate: 144Hz
Weight: 5.06lbs | GPU: RTX 3050Ti with up to 100W TGP
On-board RAM: 32GB DDR4 | On-board Storage: 1TB SSD
ASUS TUF GAMING A15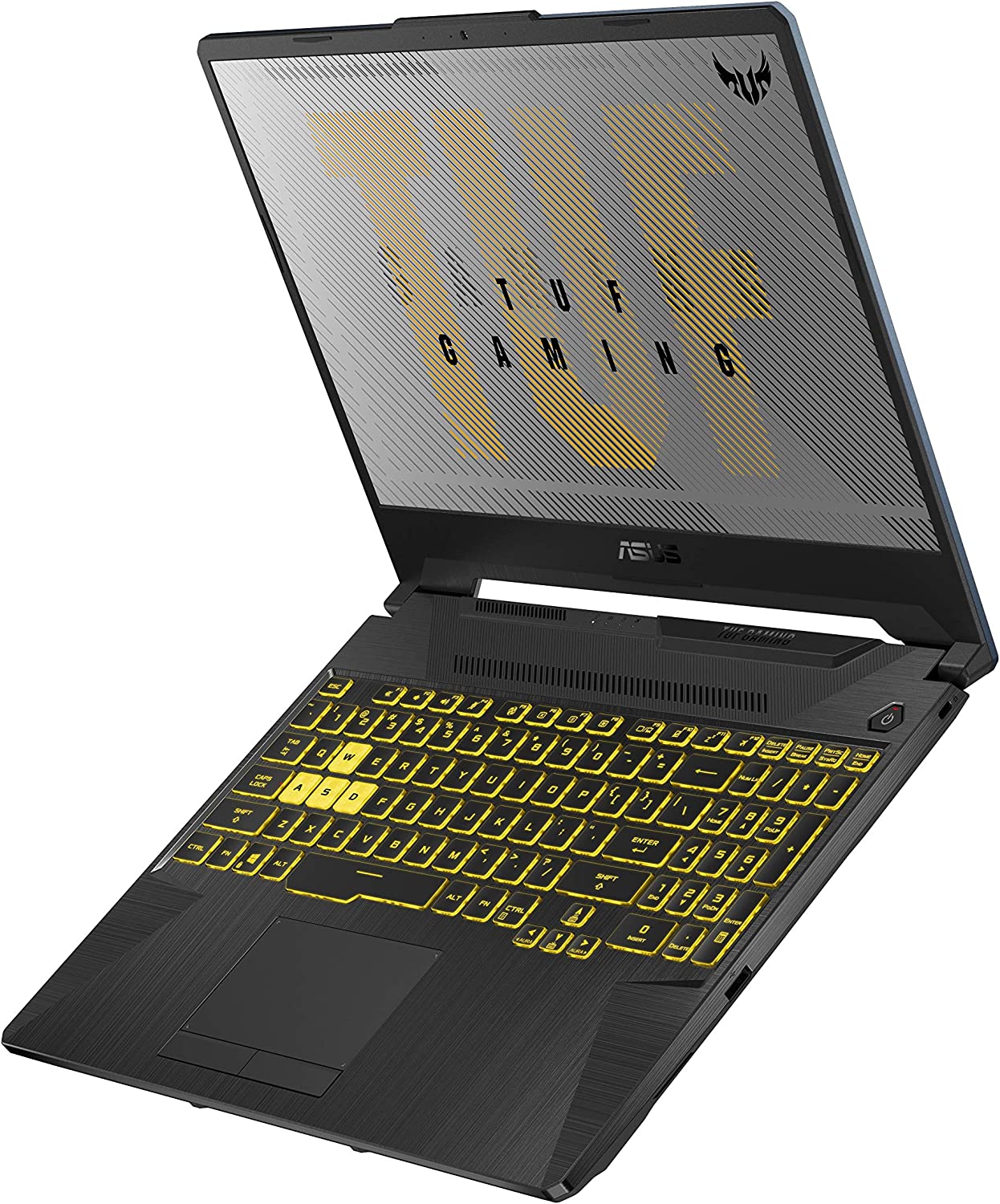 ASUS is no stranger to gaming PCs with high specifications. The company's TUF Gaming A15 laptop, however, stands out as a standout choice in our opinion. The device is a terrific choice for budget-conscious gamers because it retails for just a little bit more than $1,000. Nonetheless, the laptop is equipped with AMD's brand-new Ryzen 7 6800H CPU. The 6800H platform can now turbo somewhat faster at 4.7GHz than the Victus' 5800H chipset.
Reviews mention that the CPU is faster than its predecessor, as expected, and that the chipset performed better on CineBench, a well-known synthetic testing program. Additionally, the device includes an RTX 3050Ti, making it more than capable of running demanding AAA games at moderate settings. The laptop's inclusion of 32GB of RAM and a 1TB SSD that can accommodate it is the cherry on top. Thus you don't have to be concerned about running out of space after installing a few games.
The laptop has a 15.6-inch screen with a refresh rate of 144 Hz. So, you will enjoy the high refresh rate of the screen if you enjoy eSports games like Valorant and Apex Legends.
Finally, we would like to mention that the laptop also has a variety of ports. To mention a few, the device gets a number of USB 3.2 Type-A ports, two Type-C connectors, an RJ45 ethernet socket, and more. With 32GB of RAM and a Ryzen 7 6800H CPU, the TUF Gaming A15 is a dependable gaming laptop that should endure the test of time.
ASUS Tuf Gaming A15 Specs
Processor: Ryzen 7 6800H | Screen Refresh Rate: 144Hz
Weight: 5.06lbs | GPU: RTX 3050Ti with 95W TGP
On-board RAM: 32GB DDR5 | On-board Storage: 1TB SSD
MSI GE76 RAIDER
The GE76 Raider is perfect for customers with a little extra cash to spend. One is that MSI has looked everywhere in the area of design. To that aim, the GE76 has a gorgeous appearance and even includes an RGB light bar at the bottom to further emphasize it. The gadget is also quite stylish. and has hard edges that add to the gaming aesthetics of the device.
Most significantly, the 17-inch monster comes equipped with a 144Hz screen. Hence, the UI components of a game won't be crammed onto the screen. Also, the laptop has an Intel Core i7-12700H CPU to fully utilize the panel's fast refresh rate. Six performance cores on the in-question chipset have a maximum turbo speed of 4.7GHz. Not only that, but the CPU also has eight efficiency cores, allowing it to use up to 20 threads for demanding applications.
The cherry on top is that the laptop features a powerful RTX 3060GPU with a TGP of 130W. Thus you should have no trouble running demanding games at good graphics and FPS settings. The laptop weighs 6.39 lbs, which is a touch on the heavier side. The Raider GE76, with 32GB of DDR5 RAM, is one of the best gaming laptops if you don't want to travel with your new laptop.
MSI GE75 Raider Specs
Processor: Core i7-12700H | Screen Refresh Rate: 144Hz
Weight: 6.39lbs | GPU: RTX 3060 with 130W TGP
On-board RAM: 32GB DDR5 | On-board Storage: 1TB SSD
RAZER BLADE 15 
Razer is known for creating aesthetically pleasing gaming laptops, and the company's Blade 15 is no exception. The laptop has a stylish body without any overt gaming details. As a result, the laptop may even effortlessly fit into an office environment. The laptop has a clear 15.6-inch screen with a QHD resolution, which is more significant. As a result, using the laptop to play games will be, to put it mildly, a visual pleasure.
It's interesting to note that the screen refreshes at 240 Hz as well, making the laptop an excellent choice for anyone who plays intense games like Call of Duty or Apex Legends. Of course, in order to run games at the aforementioned display presets, you'd need a capable CPU/GPU combination. To that end, Intel's core i7-12800H CPU—a slightly overclocked version of its 12700H chipset—is included with the Razer Blade 15.
Most importantly, the system has an RTX 3070Ti with a 150W TGP, providing you plenty of headroom to run your favorite games in native 2K resolution as well. The laptop will naturally produce a lot of heat, which is where the device's cutting-edge Vapor Chamber comes into play. Also, the Razer Blade 15 receives 32GB of Memory, the same as the other laptops on the list. But, unlike some possibilities, the device comes with quick DDR5 memory rated at 4,800MHz. You can rest easy knowing that the laptop should have no trouble switching between tasks.
Razer Blade 15 Specs
Processor: Core i7-12800H | Screen Refresh Rate: 240Hz
Weight: 4.64lbs | GPU: RTX 3070Ti with 150W TGP
On-board RAM: 32GB DDR5 | On-board Storage: 1TB SSD
ACER PREDATOR TRITON 500 SE
The most feature-rich laptop on the list is without a doubt the Predator Triton 500 SE. The laptop is equipped with the top-of-the-line Core i9-12900H CPU from Intel. Now, just like the Core i7-12700H CPU, the chipset uses six performance cores and eight efficiency cores. It's strange that the P-cores on the 12900H can turbo all the way up to 5GHz.
Also included with the laptop is an RTX 3080Ti GPU with a 115W TGP. The unit operates quite well, which comes as no surprise to anyone. In fact, according to a number of reviewers, the laptop averaged well over 120FPS in demanding games like SOTR as well with the graphics setting on the high preset. With a 16-inch, WQXGA panel that refreshes at 240Hz, the gadget can of course run games at 2K resolution as well.
Also, the Triton 500 SE's screen becomes quite bright at 500 nits, unlike most gaming laptops. It should go without saying that the laptop also has 32GB of fast DDR5 memory. The Triton 500 SE is one of the best gaming laptops that ship with 32GB of RAM out of the box when other conveniences like a 3-zone RGB keyboard deck and a slew of connections are added.
ACER Predator Triton 500 SE Specs
Processor: Core i9-12900H | Screen Refresh Rate: 240Hz
Weight: 5.29lbs | GPU: RTX 3080Ti with 115W TGP
On-board RAM: 32GB DDR5 | On-board Storage: 1TB SSD
---
Read More Articles Here