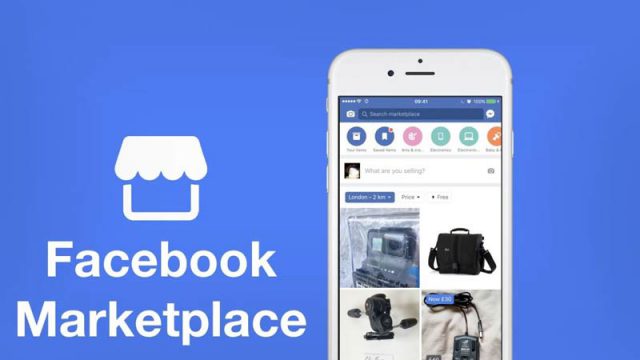 Facebook has launched the Marketplace in the Philippines early this year, this is an addition to the existing classified ads like OLX. The Marketplace is like a classified advertisements website where it is easy to access, has a connection to FB's pages, and of course, much better and safer. Anyone with a Facebook profile could post an ad or sell an item making OLX Philippines a less useable platform after all.
There are three main reasons why we do not recommend using OLX anymore or at least avoid using it and just be safe with Facebook Marketplace.
Scammers are more present in OLX
Although there will still be scammers on Facebook Marketplace like a fake profile acting as a buyer, however, there are more people who will take advantage of you in OLX because it is easy to create an account and less verification happens.
OLX is also having a hard time filtering out these group of people that automatically send messages to individual sellers and while luring them into a trap. They will usually show interest in your posting and ask for your private email which you are using in online payment like Paypal and bank transactions.
Once they convinced you, they send fake email transaction that you received the payment. Next is that they will tell you that they overpaid you in shipping fees and you need to send some money back to them. In reality, you didn't even receive an actual payment from them. So in the end, if you fell trap, you will be losing money instead.
Despite the online scammers being more present in OLX, it is a good practice to avoid online transactions even in Facebook Marketplace. We suggest to always meet your clients in person.
Fewer buyers and sellers in OLX
The biggest advantage of the Facebook marketplace is the potential audience you will have in your posting. Compared to OLX, Facebook has millions of users in the Philippines while OLX has a dwindling number of legit users.
We also noticed that there are more private retailers in OLX than actual buyers being present. So it is harder to sell an item if this imbalance of buyers and sellers is greater.
OLX is about making money from its users
In OLX you need to pay in order to use the basic and important features like refresh or to appear in the top of the page, this is usually not an issue in an online classified ad website. But because of the free refresh on Facebook Marketplace, OLX is looking to be less attractive for individual users.
Let us know in the comment section for additional tips and if you recently tried using either ad placement and tell us if which platform is better.