According to the latest MobData survey in China, they found out that more poor people, mostly young and single women, that are non-professionals are using the iPhones compared to more successful people that would go for Android devices like Huawei, Vivo, and Oppo.
These iPhone users are using iPhone 6 and 7 series and not the latest iPhone 8 or iPhone X. However, most of them are very loyal and would prefer to upgrade on an iPhone.
> Oppo R17 Pro Review – Best Smartphone Camera?
Meanwhile, Huawei users have the biggest monthly salary rate followed by both Oppo and Xiaomi. These users are composed of "business people" which the majority are married men and age 25 to 34 years old.
Specifically, the average monthly salaries of iPhone and Android users are listed below:
iPhone users – $430 USD
Huawei users – $700 to $2,800 USD
Oppo users – $430 to $1,500 USD
vivo users – $430 to $1,500 USD
Xiaomi – $700 to $1,500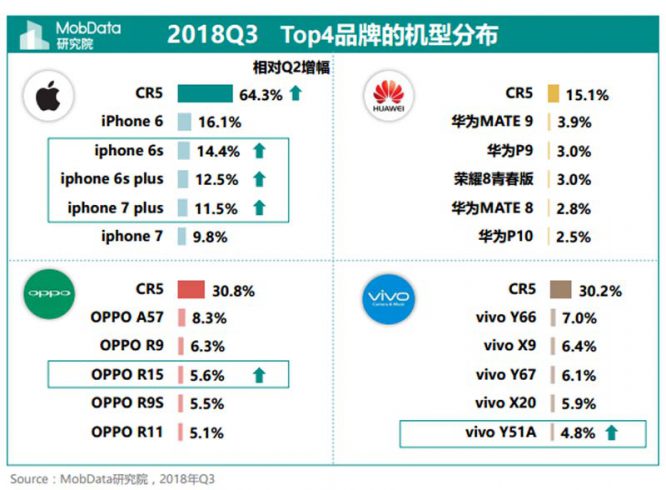 The study also covers the shares of each brand in China ranging from mobile sales to phone models.