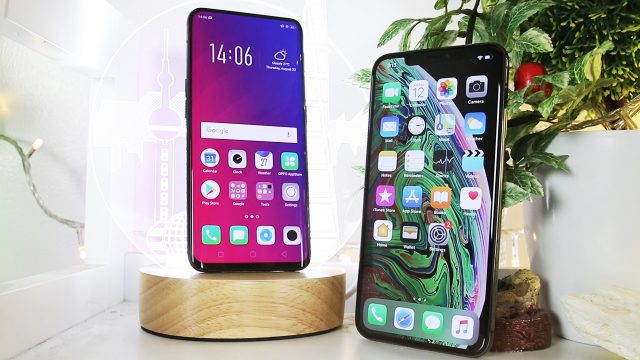 Seen first in the Xiaomi Mi Mix 3, 5G connectivity is inevitably possible to be featured in 2019 smartphones. But aside from 5G, there are some trendy features that are expected to be available in top smartphones next year as well. Such as slide out cameras, selfie camera hole, Android 9.0 Pie, in display fingerprints and many more.
> 5 Budget Gaming Smartphones below Php20k
> Smartphones with Notch Under P10k
That said, we listed the possible smartphones to come out next year with 5G connectivity below. Well, most of the listed devices below can be found in our most anticipated smartphones in 2019 which you can also check here.
Huawei Mate 30 and P30
After the success of the Mate 20 and P20, the giant Chinese company once again aims to top smartphones next year with more latest features.
iPhone X (2019)
Releasing the iPhone XS and XS Max, more features are expected to be equipped in Apple's new devices next year.
Xiaomi Black Shark Helo 2
Battling out the best gaming phone which is the ASUS ROG Phone, Xiaomi plans to release a more upgraded version of their Black Shark Helo device next year.
With all bezel and notches appearing in the smartphones this year, Samsung takes in a camera hole to be equipped in the A8S along with other new features.
Vivo V12/V12 Pro
Since the Vivo V11 and V11 Pro already sports an in display fingerprint scanner, more elements to the company's next flagship device.
OPPO F11
With the Oppo Find X sporting a slide-out camera, the F11 is expected to brag more new features aside from 5G connectivity next year.
Other smartphones include the Lenovo Z6, Sony Xperia XZ4, OnePlus 7/7T, Samsung Galaxy Foldable, LG V50, Galaxy S10/X, Xiaomi Pocophone f2 and the Samsung Galaxy Note 10.
In terms of future features to be equipped in upcoming smartphones, you can also check our top reasons to wait for next year before you buy a phone here. Nonetheless, We will update you once these smartphones become available locally. Which smartphones are you expecting to have 5G? Share with us in the comments below!