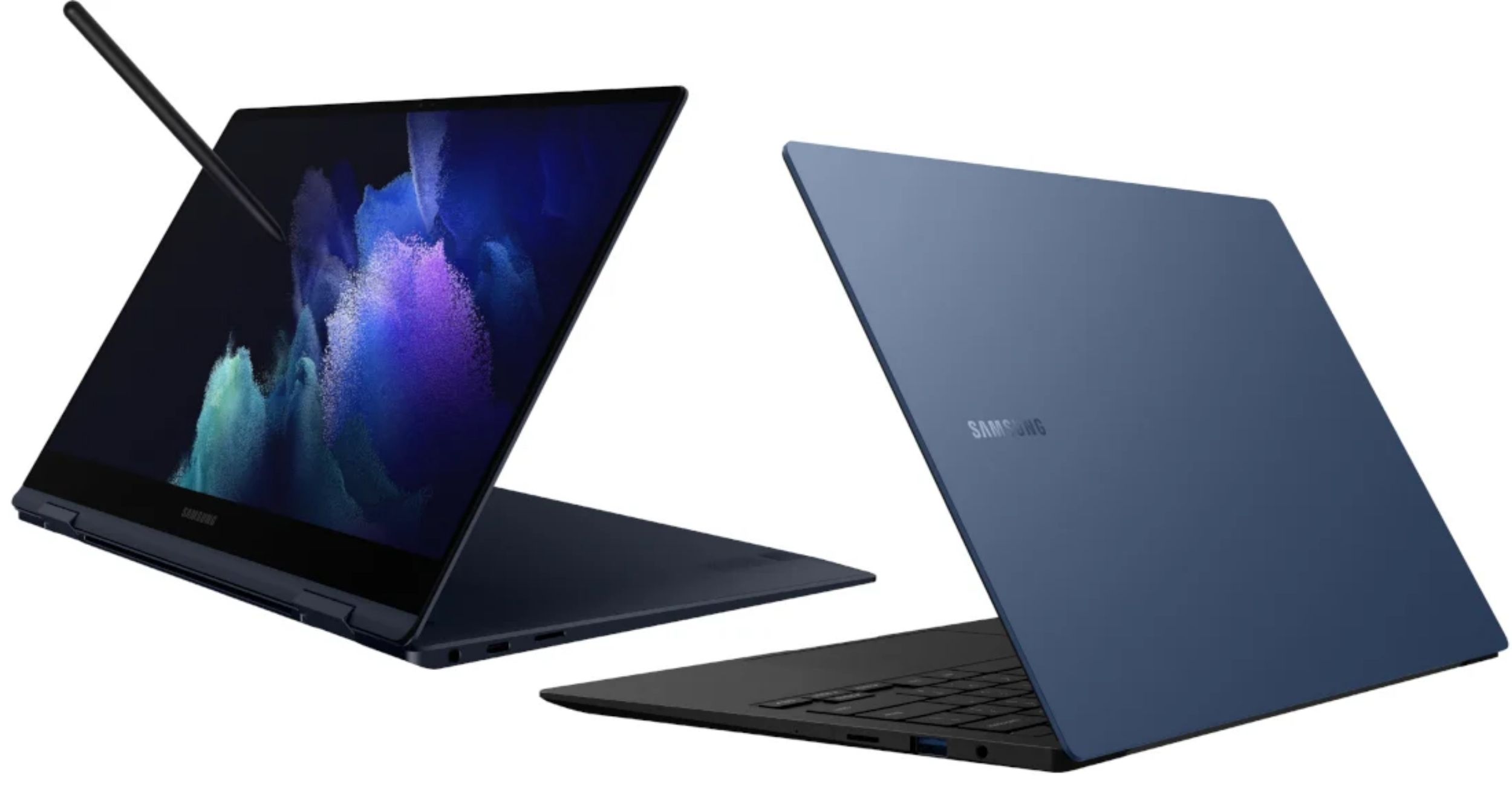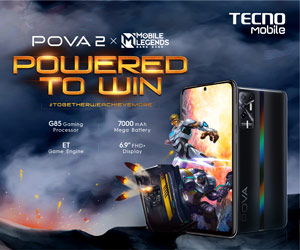 Samsung has just revealed its Most Powerful Galaxy and these are the Galaxy Book Pro and Galaxy Book Pro 360. The reason why they considered the most powerful Galaxy in the bunch is due to their processors. These two laptops are equipped with the latest 11th Gen Intel Core processors up to i7.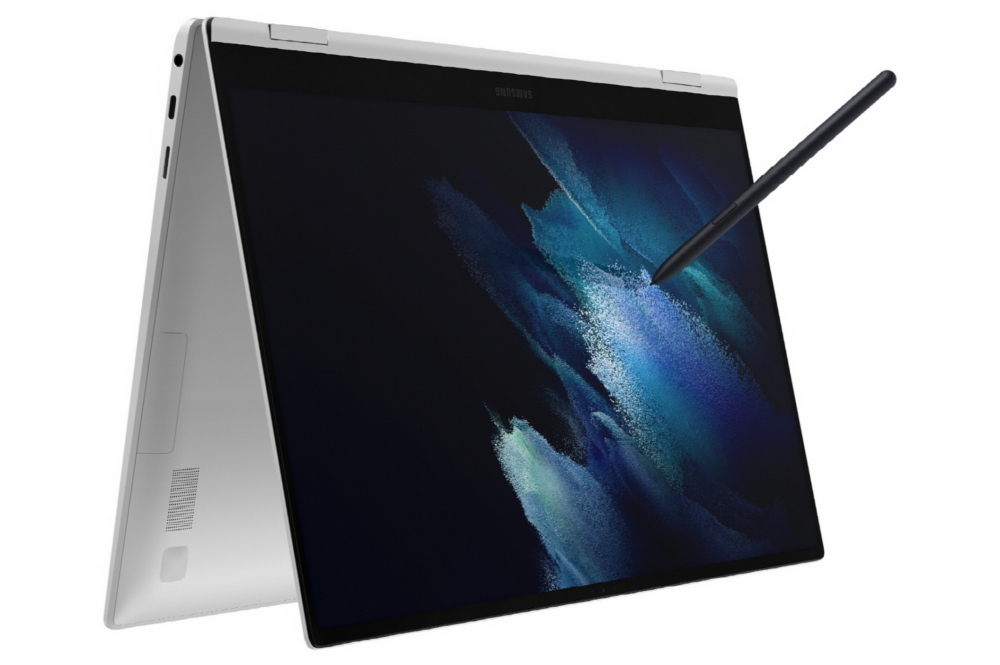 Those are not the only similarities with the two laptops as they are both available in 13 and 15-inches AMOLED displays. One notable difference is that the Galaxy Book Pro 360 will be having touchscreen support. Both units will also come up to 32GB of RAM and 1 TB of internal storage. It has already been given an Intel Evo platform verification and will be ultra-thin and lightweight in exterior and aluminum covering
When it comes to its software, both laptops will showcase smart features like the SmartThings app which will let you engage with other smart devices around you like your home. You can now easily connect your Galaxy Buds with the new Easy Bluetooth. Also, the Galaxy Book Pro will feature an upgraded S-Pen with a preloaded Clip Studio Paint into the laptop.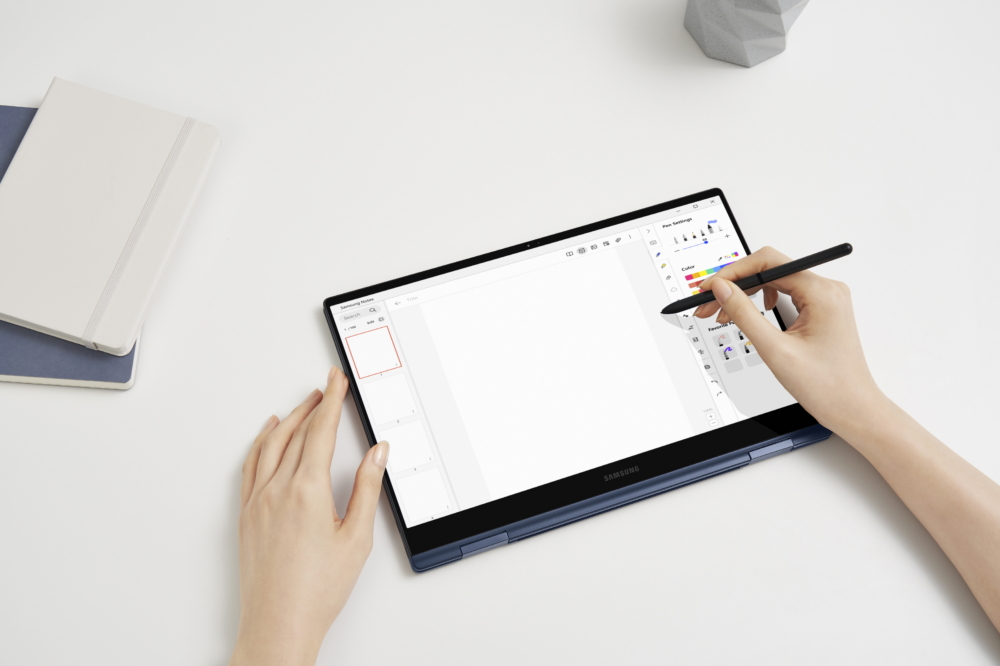 The Samsung Galaxy Book Pro will come in three color variations, Mystic Blue, Mystic Silver, and Mystic Pink Gold. As for its price, the 13-inch model will be $999 (₱48,130 est.) and for the 15-inch model, this will be priced at $1,099 (₱52,950 est.).
On the other hand, the Samsung Galaxy Book Pro 360 will be available in three color variants, Mystic Navy, Mystic Silver, and Mystic Bronze. For the price, the 13-inch model will be tag with $1,199 (₱57,770 est.) while the 15-inch unit will cost $1,299 (₱62,590 est.).
Let us just wait for further announcements with Samsung as they reveal when these laptops will be available both local and international.
READ:
---
Samsung Galaxy Book Pro specs, price, release date in the Philippines
Display:
3-inch AMOLED, FHD (1920 x 1080)
15.6-inch AMOLED, FHD (1920 x 1080)
Design: –
Dimension:
(13-inch)
4 x 199.8 x 11.2mm
(15-inch)
INT: 355.4 x 225.8 x 11.7mm
EXT: 355.4 x 225.8 x 13.3mm
Weight:
(13-inch)
Wi-Fi: 87kg
LTE: 0.88kg
(15-inch)
INT: 1.05kg
EXT: 1.15kg
CPU: 11th Gen Intel Core i3/i5/i7
GPU:
(Both)
Intel Iris X Graphics (i5, i7)
Intel UHD Graphics (i3)
(15-inch Only)
NVIDIA GeForce MX450
RAM: 8/16/32GB LPDDR4X
Storage: 1 TB PCIe SSD
Webcam: 720p HD
Connectivity: LTE (13-inch only), Wi-Fi 6E Ready, Wi-Fi 6 (Gig+), 802.11ax 2×2, Bluetooth v5.1
Security: Fingerprint on Power Key
Ports: 1 x Thunderbolt 4, 1 x USB Type-C, 1 x USB 3.2, 3.5pi Headphone/Mic jack, MicroSD, nano SIM (13-inch only), 1x HDMI (15-inch only)
Audio: Sound by AKG, Dolby Atmos
Battery:
(13-inch) 63Wh
(15-inch) 65Wh
65W USB Type-C Fast Charger
Keyboard: Pro Keyboard
Features: Dual Array Mic
OS: Windows 10 Home/Pro
Color: Mystic Blue, Mystic Silver, Mystic Pink Gold
Price:
13-inch ~ ₱48,130 est.
15-inch ~ ₱52,950 est.
Availability: –
---
Samsung Galaxy Book Pro 360 specs, price, release date in the Philippines
Display:
3-inch Super AMOLED, FHD (1920 x 1080)
15.6-inch Super AMOLED, FHD (1920 x 1080)
Design: –
Dimension:
(13-inch)
5 x 202 x 11.5mm
(15-inch)
355.4 x 227.97 x 11.9mm
Weight:
(13-inch)
Wi-Fi: 04kg
5G: 1.10kg
(15-inch)
1.39kg
CPU: 11th Gen Intel Core i3/i5/i7
GPU:
Intel Iris X Graphics (i5, i7)
Intel UHD Graphics (i3)
RAM: 8/16 GB (Both), 32GB (15-inch Only), LPDDR4X
Storage: 1 TB PCIe SSD
Webcam: 720p HD
Connectivity: 5G Ready (13-inch only), Wi-Fi 6E Ready, Wi-Fi 6 (Gig+), 802.11ax 2×2, Bluetooth v5.1
Security: Fingerprint on Power Key
Ports: 1 x Thunderbolt 4, 1 x USB Type-C, 3.5pi Headphone/Mic jack, MicroSD, nano SIM (13-inch only)
Audio: Sound by AKG, Dolby Atmos
Battery:
(13-inch) 63Wh
(15-inch) 68Wh
65W USB Type-C Fast Charger
Keyboard: Pro Keyboard
Features: Dual Array Mic, S-Pen
OS: Windows 10 Home/Pro
Color: Mystic Navy, Mystic Silver, Mystic Bronze
Price:
13-inch ~ ₱57,770 est.
15-inch ~ ₱62,590 est.
Availability: –