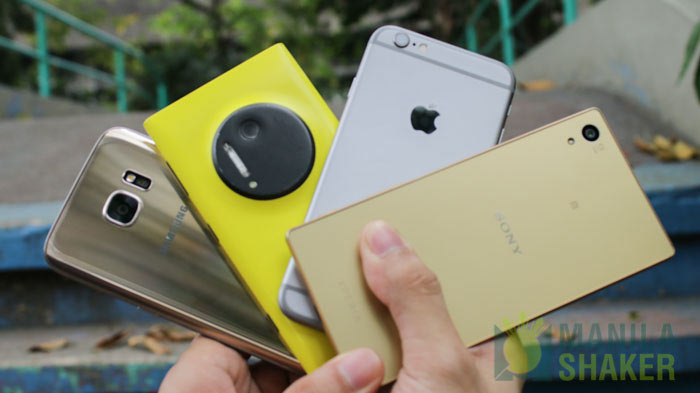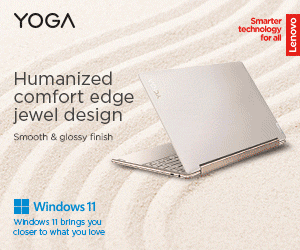 Between the Samsung Galaxy S7, Sony Xperia Z5, Nokia Lumia 1020, iPhone 6s, and Xiaomi Mi 5; we will find out if which is the best camera phone in Android this 2016. It's our biggest, comprehensive and in-depth camera review and comparison yet, so without much talking, let's find out which is the best 2016 camera.
More comparisons and review
Despite the dated hardware, we will be utilizing Lumia 1020 as a reference to other shooters. The newest from the batch is the Samsung Galaxy S7 and Xiaomi Mi 5. Both the LG G5 and Sony Xperia X Performance are yet to be released in the Philippines, India, and the USA. So we will just make another comparison for that once all 2016 shooters become available.
| | | | | |
| --- | --- | --- | --- | --- |
| Samsung Galaxy S7 | Sony Xperia Z5 | Nokia Lumia 1020 | iPhone 6s | Xiaomi Mi5 |
| 12MP f1.7 aperture | 23MP f2.0 aperture | 41MP f2.2 aperture | 12MP f2.2 aperture | 16MP f2.0 aperture |
| 1/2.6″ size, 1.4um pixel | 1/2.3″ size | 1/1.5″ size, 1.12um pixel | 1/3″ size, 1.22um pixel | 1/2.8″ size, 1.12um pixel |
| 4K video | 4K video | 1080p FHD video, 4x lossless zoom | 4K video | 4K video |
| Color Spectrum Sensor, LED flash, OIS | Phase detection, LED Flash, Hybrid stabilization | Xenon flash, OIS | Phase detection, Dual-tone LED flash | Phase detection, Dual-tone LED flash, OIS |
| 5MP f1.7 selfie, QHD video | 5MP f2.4 selfie, FHD video | 1.2MP, HD video | 5MP f2.2, HD video | 4MP f2.0, 1080p video |
Daylight close-up, macro shooting
Starting with daylight macro, the Z5 produced a bit saturated shot, the S7 with slightly warmer white balance but the color is close to natural, the Lumia 1020 takes a bright and accurate image from the group. The white balance on the iPhone 6s is way off and it's darker. Mi5 has a close accuracy to the Lumia 1020.
Now upon closer inspection, the S7 and iPhone 6s are slightly more detailed than the rest. On Sharpness, however, the Lumia 1020 beats them all in this image.
Sharpness test
Next, the Xperia Z5 is a bit brighter than natural. The Galaxy S7 again takes a close accurate color and just behind the Lumia 1020. White balance on the iPhone 6s is off again on this one. The Mi5 is slightly hazy, but the color is not far from 1020.
Upon zooming, Lumia 1020 has again the finest shot. The Mi5 did impressive with the detail followed by Xperia Z5.
Another test for the sharpness, Z5 keeps the color a little cooler. S7 with a bright, more accurate shot. Lumia 1020 has a bit oversaturated image. iPhone 6s with a washed out shot. And Mi5 has under-exposed, hazy or darker result.
Now on the detail preservation, Lumia 1020 takes this image followed by Xperia Z5 and Mi5. Next is Galaxy S7.
High Dynamic Range (HDR)
The Sony Xperia Z5 did well on this with a modest HDR mode. The Samsung Galaxy S7 has pretty impressive HDR tho some highlights are overblown. Lumia 1020 doesn't have HDR so we did it manually for the sake of reference. The iPhone 6s has a subtle HDR while clearing up the dark areas. HDR on the Mi5 is really great tho there's a slight oversaturation in colors.
Overall, the Mi5 takes the most detailed while the S7 has the best highlight in HDR.
Low light shooting
On dusk setup, the Xperia Z5 has again cooler image. Galaxy S7 has crisp though a bit over sharpened shot. Lumia 1020 takes more natural color here. iPhone 6s with its warmer approach. Mi5 is impressive in detail with a noisy photo, however.
On this first low light image, I think Lumia 1020 wins as it has least noise level, followed by Mi5 for the details and colors and then the Galaxy S7.
See also: Xperia Z5 vs LG G5, Galaxy S7, iPhone 6s camera comparison
Night shooting
Next night shooting, the Xperia Z5 has a mild washed out color. The Galaxy S7 is doing great and behind the Lumia 1020 in this shot. iPhone 6s lost the saturation the most. And again Mi5 with impressive though a little oversaturated shot.
For this one, the Mi5 and Lumia 1020 have the best shot followed by Xperia Z5 and iPhone 6s.
Now for the last night shot without flash, the Z5 did pretty well in color. S7 with a little brighter exposure. And 1020 with natural color. The iPhone 6s struggle on the white balance again. And for Xiaomi Mi5, it has slight over saturation.
Without question, the Galaxy S7 wins this shot followed by Mi5 and Lumia 1020.
Low light with flash
On light rendering with flash, Xperia Z5, and Galaxy S7 produced accurate colors. Lumia 1020 with a bit yellowish tone with its Xenon flash. iPhone 6s with pale, bland flash render. Mi5 with flash close to iPhone 6s.
The galaxy S7 wins in detail and color rendering using flash followed by Xperia Z5.
Selfie portraits from front-facing cameras
Using the front-facing cameras for selfies, the S7 and Z5 provide the widest angle. Shot on Z5 is a bit saturated while S7 has too brightened selfie. The Lumia 1020 and iPhone 6s produce natural looking selfies. But I guess the Mi 5 did best in detail and color.
From stills, let's go now to the video. We can't fit five cameras in our gear so we chose to exclude the Mi5. But don't worry, we will surely include Mi5 on our next camera comparison. For the quality, the Z5 and S7 dominated here with the Z5 for the best stabilization.
Verdict: The Best 2016 Android Camera?
Now on closing thoughts, it's undeniable that the Lumia 1020 is still a capable shooter despite its outdated and old hardware. The Xiaomi Mi5 and Samsung Galaxy S7 are both strong contenders here and possibly tied in many areas. The Sony Xperia Z5 follows the two but is still greatly ahead in the video (stabilization and color). Last is iPhone 6s with bland and washed out images, but managed to produce some sharp photos.
Overall, the camera quality would still greatly depend on the user's skills and not on the type of camera.
So which camera do you think is the best in this test? Let's know by commenting.
Galaxy S7 vs Xperia Z5, X Performance, Lumia 1020, iPhone 6s, Xiaomi Mi 5 Camera Video